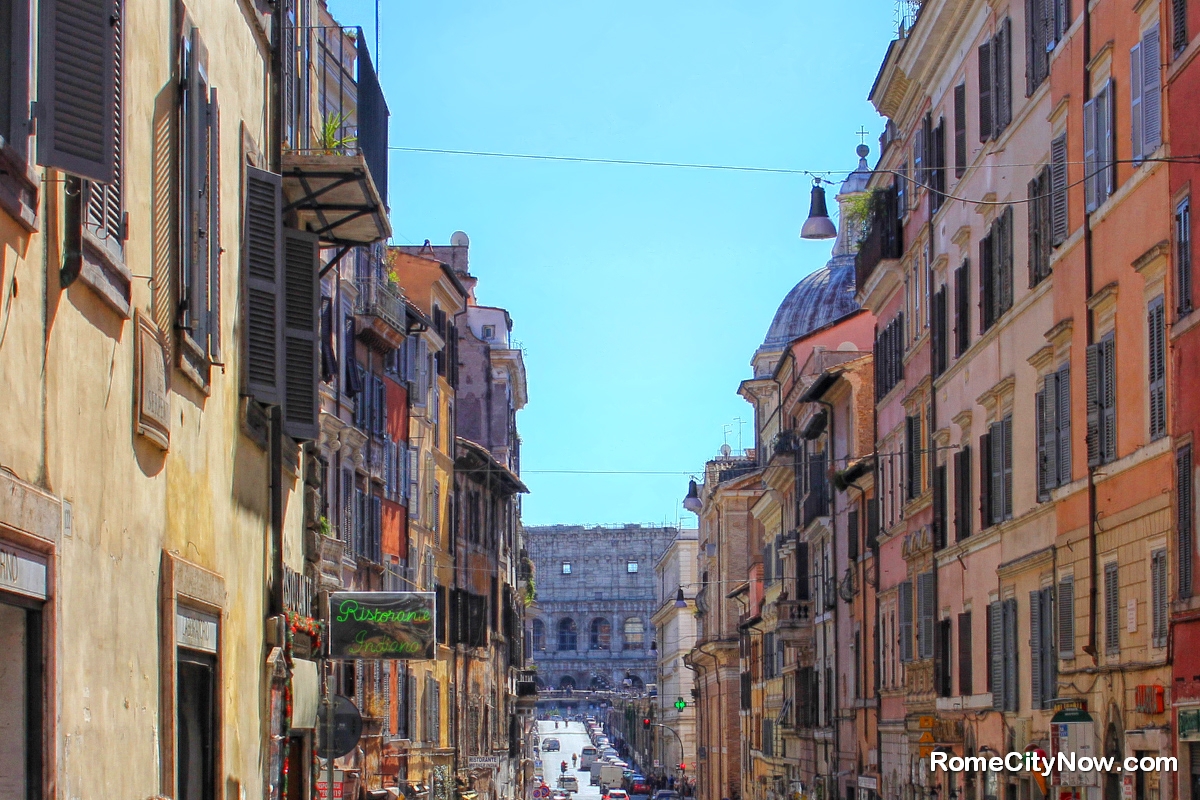 Via dei Serpenti, Roma
Via dei Serpenti is the main artery that connects the Monti (Municipio Roma I) area, the first and oldest Roman district, also known as La Suburra. Today it connects Via Cavour to Via Nazionale, but in the 17th century, when both of these streets did not exist, Corso dei Monti testified to the importance. In the 18th century, the street changed its name to Strada de 'Serpenti, as seen on Nolly's 1748 map. According to some reports, the toponym comes from the shrine of Mary, located along the street on which the Mother of God was depicted.
At the two ends of the street there are two important buildings: the large complex of the Bank of Italy next to Via Nazionale and the Church of Santa Maria dei Monti next to Via Cavour.
Here is the famous bar La Licata began as a pastry in 1967, one of the best in the historic center of Rome, in Monti at Via dei Serpenti 165. In 1982 opened the La Licata bar, run by brothers Luigi and Paola.
Also here is the famous japanese restraurant The Hasekura, a stone's throw from the Colosseum at 27 Via dei Serpenti. The restaurant was founded in 1993 by Kimiji Ito and Frank Palma and takes its name from Hasekura Tsunenaga, a Japanese samurai who in 1615 managed to get an audience with Pope Paul V in Rome.
Hotels on Via dei Serpenti, Rome
Condominio Monti Boutique Hotel 3*
Apartments on Via dei Serpenti, Rome
Zefiro Home 4*
Piazzetta de' Monti Suites 4*
Green Terrace Loft Colosseum 3*
B&B Room To Rome 3*
Hotels & Apartments
Via dei Serpenti, Rome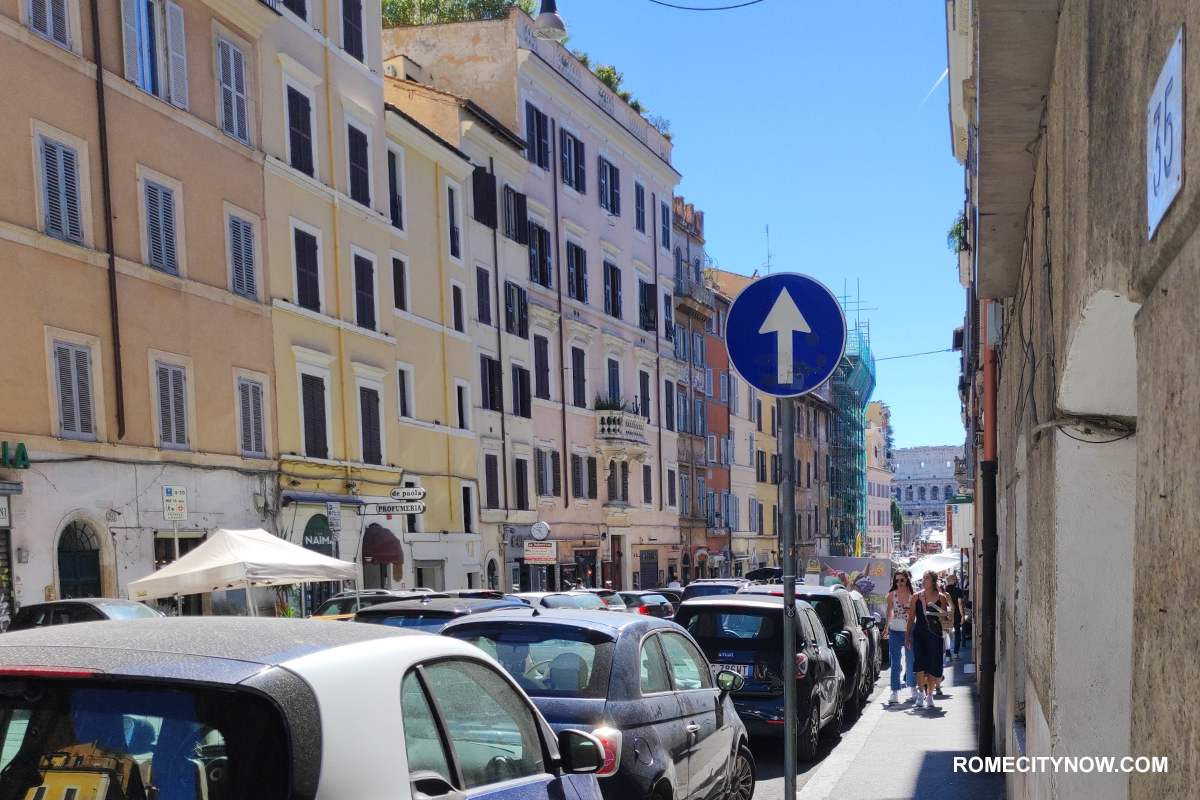 View of Colesseum from Via dei Serpenti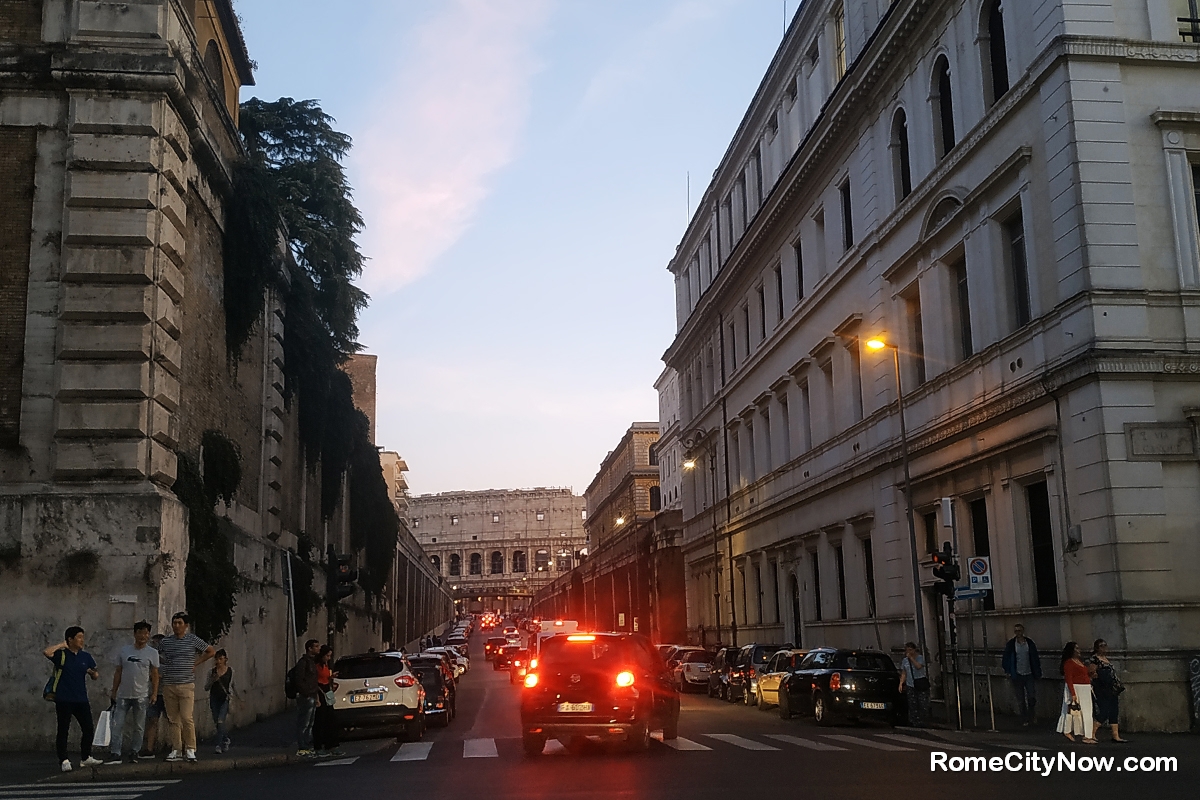 Check the Historic Hotels in Rome
.
Prices in Rome
Best Luxury hotels in Rome
Best Family hotels in Rome
Best Highest-Rated Hotel in Rome
Rooftop hotels in Rome
Share This
---