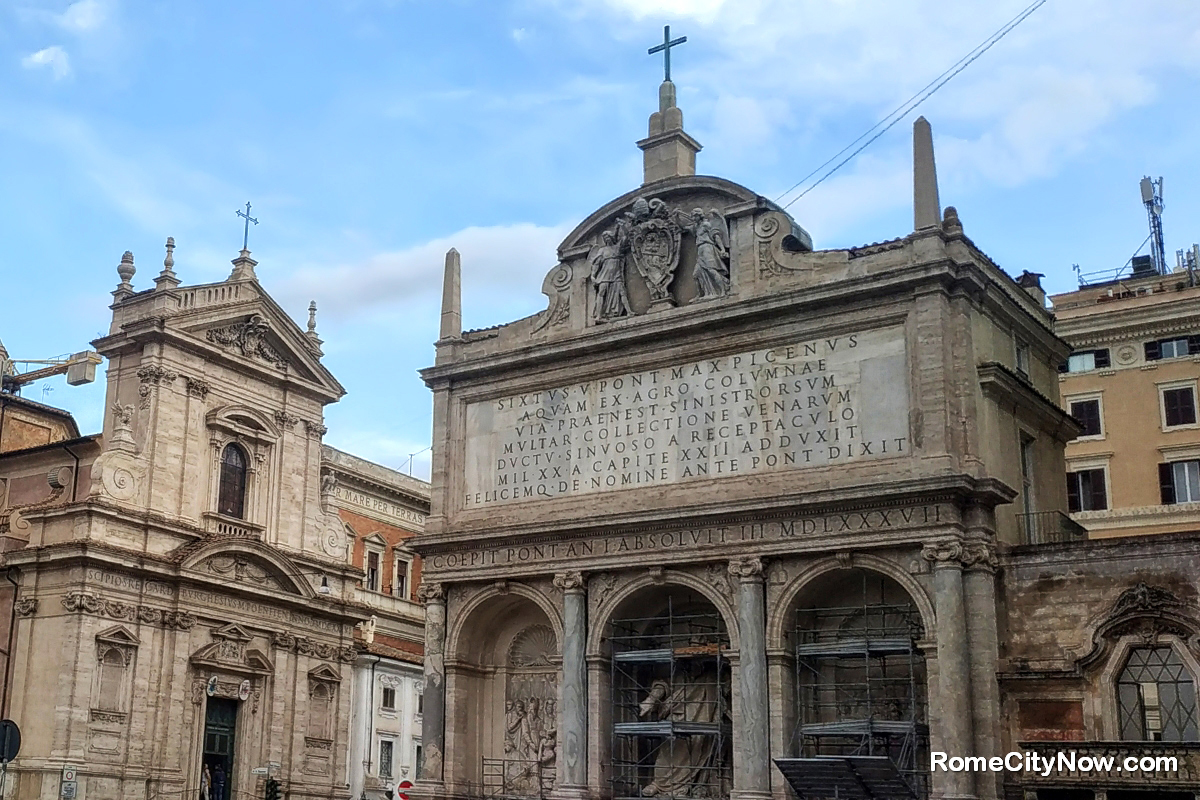 Fontana del Mosè
Fontana dell'Acqua Felice - , or also the Fontana del Mosè, was named after Pope Sixtus V in the century Felice Peretti: The Pope intended to supply water sources in the hills of Viminale and Quirinale. To this end, the Alexandrian aqueduct was restored, named after the Roman emperor Alexander Severus, during whose reign it was built from 222, using water from the springs present in the Prati del Osteria and Pantanella. from Palestrina.
Located on Piazza di S. Bernardo in the center of Rome, near the Quirinal Palace and the square called Fontana del Mosè, next to the churches Santa Maria della Vittoria and Santa Susanna. one Guercino and a painting by Guido Reni.
The location of the foutain is close to one of the main squares in Rome, literally 200 meters from Piazza della Repubblica, also in 800 meters the square Piazza dei Cinquecento and Termini Station.
The fountain was recently restored thanks to the contribution of Fendi, the photo shows restoration work, the works ended on November 26, 2019.
Hotels near Fontana dell'Acqua Felice
Via Vittorio Emanuele Orlando 3 - The St. Regis Rome 5*
Via Vittorio Emanuele Orlando 90 - Hotel Mascagni 4*
Via Torino 45 - The RomeHello
Map of city + hotels and apartments
Prices in Rome
Share This
---