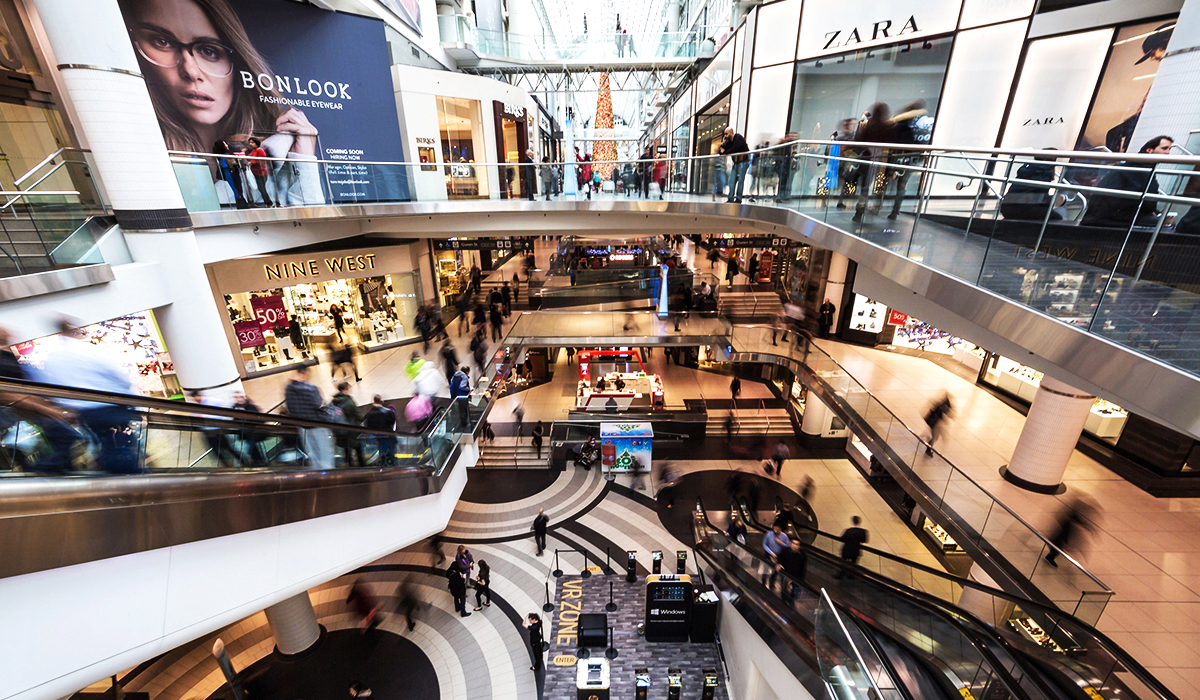 List of Shopping Malls in Rome
Inside the Shopping Malls you can find many of the most appreciated and sought after brands such as Giorgio Armani, OVS, Fendi, Gucci, Alcott, Dolce & Gabbana, Diesel, Bvlgari, Valentino, Benetton, 7Camicie, GUESS, Versace, Prada, Zara, PennyBlack, Sephora, TIGER, IMPERIAL, Apple, MediaWorld. As we know, most shopping malls are located on the outskirts of the city or outside the city in the subway of Rome, but some of them are in the center of city, like Stazione Termini Roma.


Famous streets of clothes stores Via del Corso, Via del Babuino, Via dei Condotti, Via Cavour.
| Rank | Name | Google Map | Reviews |
| --- | --- | --- | --- |
| 1 | Porta di Roma | Via Alberto Lionello | 39,419 |
| 2 | Euromag2 | Viale dell'Oceano Pacifico | 26,827 |
| 3 | Castel Romano Designer Outlet | Via del Ponte di Piscina Cupa | 23,265 |
| 4 | ROMAEST | Via Collatina | 22,409 |
| 5 | Valmontone Outlet | Via della Pace | 17,7191 |
| 6 | Galleria Alberto Sordi | Piazza Colonna | 12,183 |
| 7 | Rinascente Roma Tritone | Via del Tritone | 9.865 |
| 8 | La Romanina | Via Enrico Ferri | 9,245 |
| 9 | Aprilia2 | Via Riserva Nuova | 8,627 |
| 10 | Cinecittà'Due | Viale Palmiro Togliatti | 8,261 |
| 11 | Stazione Termini Roma | Via Giovanni Giolitti | 8,019 |
| 12 | Happio | Via Appia Nuova | 6,974 |
| 13 | Anagnina | Via Torre di Mezzavia | 6,672 |
| 14 | Tor Vergata | Viale Luigi Schiavonetti | 6,469 |
| 15 | Shopping Village Castel Romano | Via del Ponte di Piscina Cupa | 6,124 |
| 16 | I Granai | Via Mario Rigamonti | 5,795 |
| 17 | Primavera | Viale della Primavera | 5,587 |
| 18 | Roma Casal Bertone | Via Alberto Pollio | 5,561 |
| 19 | Dima Shopping Bufalotta | Via Dario Niccodemi | 4,948 |
| 20 | Sedici Pini | Via del Mare | 4,587 |
| 21 | Domus | Via Bernardino Alimena | 4,499 |
| 22 | Casilino | Via Casilina | 3,682 |
Rome's popular shopping malls by number reviews on google map


Historic Hotels in Rome
Most Popular Attractions in Rome
Share This
---