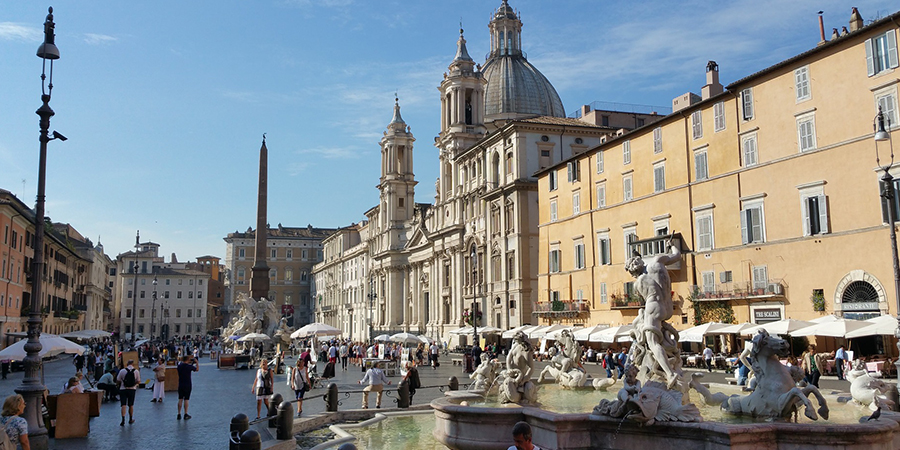 Piazza Navona, most beautiful square in Rome
Piazza Navona is a Roman square in the form of a rectangle elongated from south to north, located on the site of the stadium of Domitian. It was built in the 17th century in the Baroque style. Two churches overlook the square, including St. Agnes built in 1652, architect Girolamo Rainaldi, including the Palazzo Pamphili, built for Innocent X in 1644-50, frescoes by Pietro da Cortona, now the embassy of Brazil. One of the most beautiful square in the world and most beautiful in Rome.

Fountains of Piazza Navona
There are three fountains in the square (previously there was also the fourth fountain in the square - a large antique marble bath.
Moor Fountain - a fountain in the southern part of the square. Initially, the fountain was without figures (end of the 16th century), later Bernini made the sculpture of the Moor.
Neptune Fountain - The Neptune Fountain, installed on the square at the end of the 16th century, was also without sculptures, Neptune and the figures surrounding it date from the 19th century.
In the center of the square is a fountain of four rivers (Italian: Fontana dei Quattro Fiumi) by Bernini, 1647–1651: an Egyptian obelisk surrounded by statues symbolizing the main rivers of four parts of the world - the Nile, Ganges, Danube and La Plata. Francesco Baratta, Antonio Fancelli, Andrea Lombardo, Claudius Adam worked on sculptures based on Bernini's sketches. Lion and hippo are made by Lazzaro Morelli also in white marble.

Book the best Hotels and Apartments, Piazza Navona
Rome s Suite
Navona Stay
Lifestyle Suites Rome 4*
Hotel Teatro Pace 3*
Rhea Silvia Luxury Navona 4*
Navona Living Rome 4*
FRESH HOUSE NAVONA 4*
Navona Tower Relais 4*
Residenza Pantaleo 3*
NAVONA VITA SUITES 4*
Affreschi Su Roma Luxury B&B 4*
I Fiumi Di Navona 4*
Gemini Suites Navona 4*
Navona Unique 4*
Navona Living Rome
Palazzo Navona Hotel 4*
Navona Theatre Hotel 3*
Hotel Martis Palace 4*
Navona 49 Luxury Suites&Apartment 4*
Antica Dimora Delle Cinque Lune 3*
Migliori Collection Piazza Navona 71 4*
Palazzo De Cupis - Suites and View 4*
Bio Hotel Raphael - Relais & Châteaux 5*
Palazzo De Cupis - Suites and View 4*
Piazza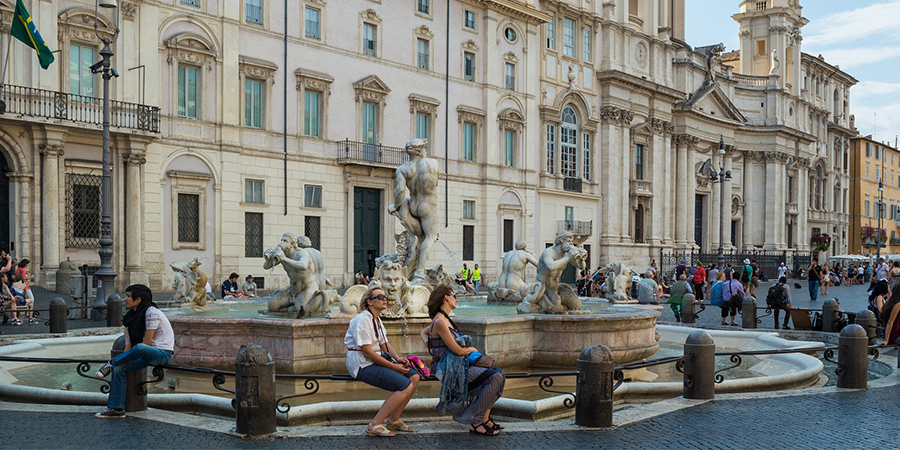 Map of city + hotels and apartments
Rome's Cappuccino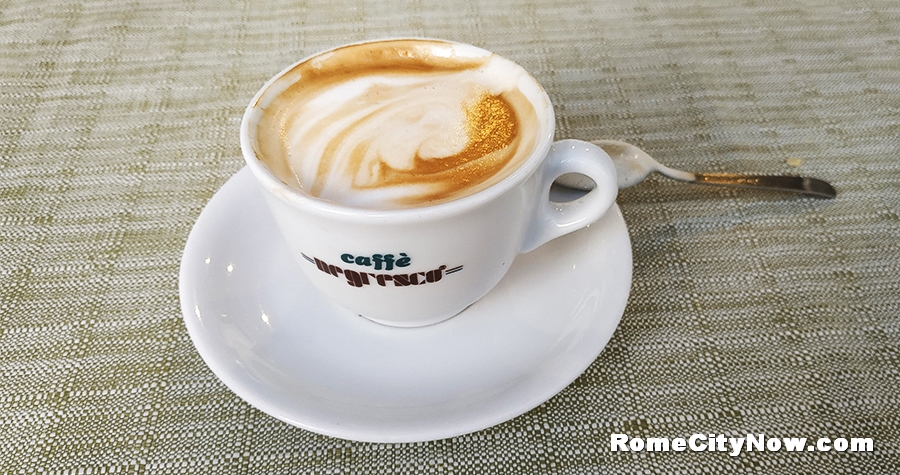 Book the Luxury hotels in Rome
Book the Family hotels in Rome
Book the Budget hotels in Rome
We wish you a wonderful walk!
Share This
---