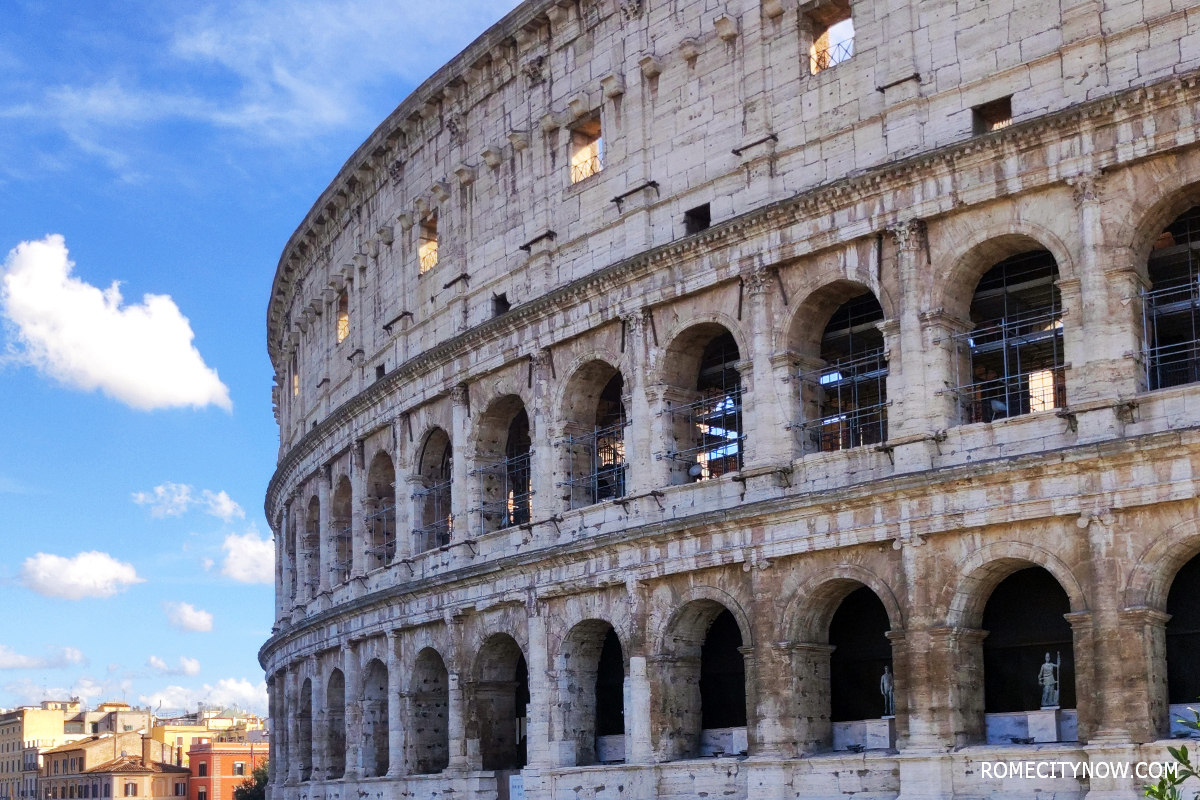 The best 7 days itinerary in Rome
The Romans say, "Non basta una vita" - A lifetime is not enough, I agree with 100%. I will show you 7 days the itinerary of your days in the ancient city!
Rome is a city that you can always explore without getting tired. The antiquities of the Roman Empire can be seen throughout the city. The city is also full of squares and fountains, which makes it absolutely unique. The warm colors of the architecture of Rome are like a balm for the soul, I really love the morning in Rome, it is special, it is impossible to convey in words, you must feel it.
Rome has over 2000 fountains, 50 monumental and hundreds of other fountains, more than anywhere else in the world.
Today there are over 2000 piazzas in Rome.
My selection of the best hotels for your 7-day stay in Rome, help you save time and find the best location.
Where you begin might also depend on where you are staying, if you are in the central area like Campo Marzio, so it will bew very easy to start from Spanish Steps and this is the perfect start to getting to know the city. It's also a popular place on Valentine's Day.
I want to give you advice not to jump from one place to another by taxi or subway, so that you feel the rhythm and atmosphere of the city, I recommend walking as much as possible, you will see many details of Roman urbanism.
Best Hotels near Spanish Steps
Hassler Roma 5*
The First Roma Arte 5*
Rocco Forte Hotel De La Ville 5*
Hotel d'Inghliterra Roma 5*
Sofitel Rome Villa Borghese 5*
Hotel Valadier 4*
Palazzo Nainer 4*
Mario De' Fiori 37 4*
Spagna Royal Suite 4*
Condotti Boutique Hotel 4*
iH Hotels Piazza di Spagna View 4*
Hotel Forte 3*
Hotel Gregoriana 3*
Hotel Scalinata Di Spagna 3*
Hotel Manfredi Suite In Rome 3*
Royal Suite Trinità Dei Monti 4*
Best Hotels near Trevi Fountain
Trevi 86 4*
Trevi Elite Rome 4*
Harry's Bar Trevi Hotel & Restaurant 4*
TrevInn Suites 4*
Trevi Rome Suite 4*
Hotel Delle Nazioni 4*
Principessa Trevi 4*
SuiteLifeTrevi 4*
Casa Modelli 4*
Piccolo Trevi Suites 4*
Fontana Di Trevi Penthouse 4*
Town House Roma 4*
Home In Rome Trevi 4*
Relais Trevi 95 Boutique Hotel 4*
La Foresteria Luxury Suites 4*
Trevi 41 Hotel 3*
Hotel Accademia 3*
Trevi Beau Boutique Hotel 3*
Hotel Trevi - Gruppo Trevi Hotels 3*
Trevi Palace Luxury Inn 3*
Heart Palace Fontana di Trevi 3*
Harry's Bar Trevi Luxury Apartments - Modelli 3*
Best Hotels near Pantheon and Piazza Navona
Hotel Sole Al Pantheon 4*
Hotel Pantheon 4*
Hotel Nazionale 4*
Palazzo Navona Hotel 4*
Albergo Abruzzi 3*
Eva's Luxury Home
Rondanini View 4*
Hub Pantheon 4*
Dimora Degli Dei 4*
Terrace Pantheon Relais 4*
Bio Hotel Raphael - Relais & Chateaux 5*
Hotel Mimosa Pantheon 1*
This itinerary can be changed as it will take you longer, of course there are nuances, it may not suit everyone. I made this itinerary so you have an idea of how you can spend 7 days in Rome. I also advise you to look at the prices in the eternal city.
Day 1 - Rome's historic centre
So let's start, as I told before the best way is start from Piazza Spagna and look below the itinerary. This option is great if you start at 07:00 - 09:00 am.
If you arrived in Rome at night or early in the morning, then you can start in the afternoon, then postpone Trevi for another time, moreover, if it is important for you to take a photo against the backdrop of the Trevi Fountain where there are few people, then it's better to come to the fountain 05:00-07:00 in summer, at other times, you can take a perfect photo until 08:00.
Via dei Condotti
Spanish Steps
Trinità dei Monti (top of Spanish Steps)
Piazza del Popolo, Pincio (Great view of the city)
Piazza Colonna (through Via del Corso from Piazza del Popolo)
Pantheon
Piazza Navona
Campo dei Fiori
Piazza Venezia (go to the top, the is observation deck with amazing view of Rome)
Largo di Torre Argentina
Trevi Fountain
The observation deck is located on the top of Monument to Victor Emmanuel II, you can take the elevator to the top from the back of the building, the ticket price is 10 euros, you can buy it at the spot.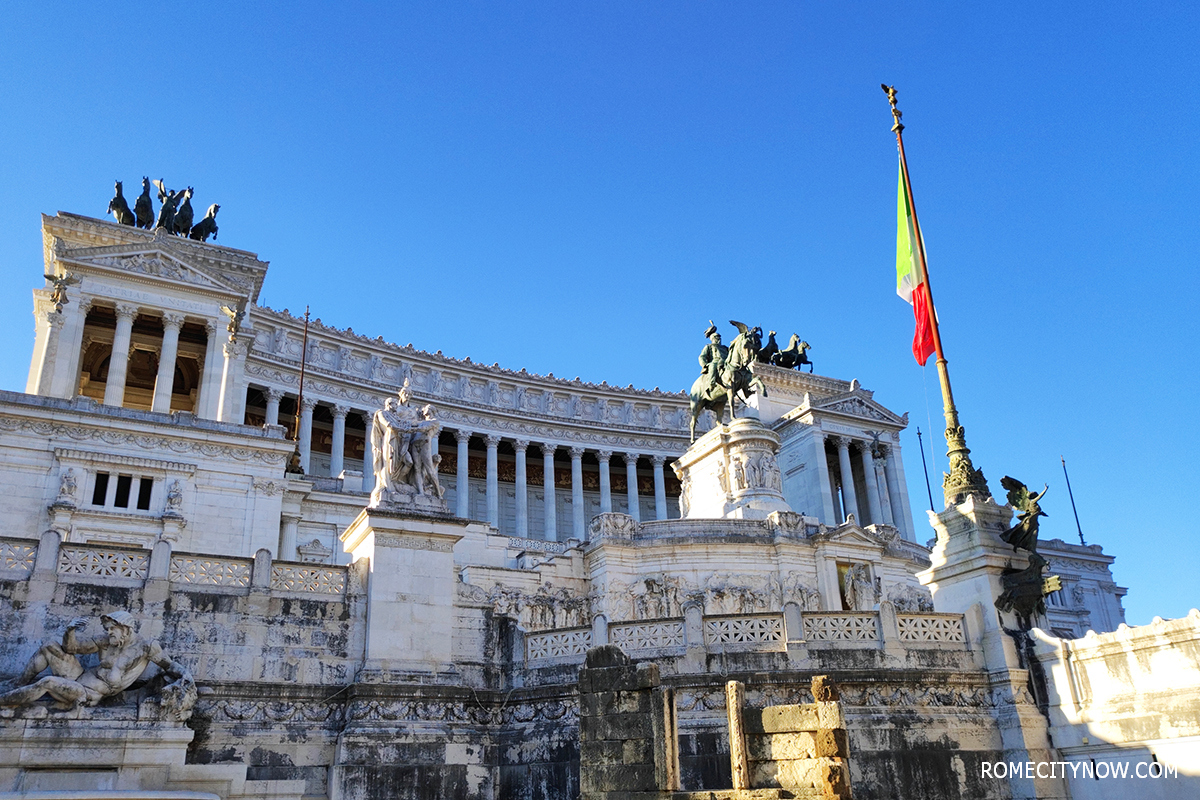 Day 2 - Ancient Rome
Some places and attractions are not big and are close to each other and it doesn't take long time, for example (Marcello Theater, Temple of Hercules Victor, Mouth of Truth, Circus Maximus).
Colosseum
Roman Forum
Trajan's Forum
Piazza del Campidoglio / Capitoline Museums
Marcello Theater
Temple of Hercules Victor
Bocca della Verità (Mouth of Truth)
Circus Maximus
Evening walk around the area Monti.
Colosseum Ticket price: €16-25, you can buy ticket online on CoopCulture.it.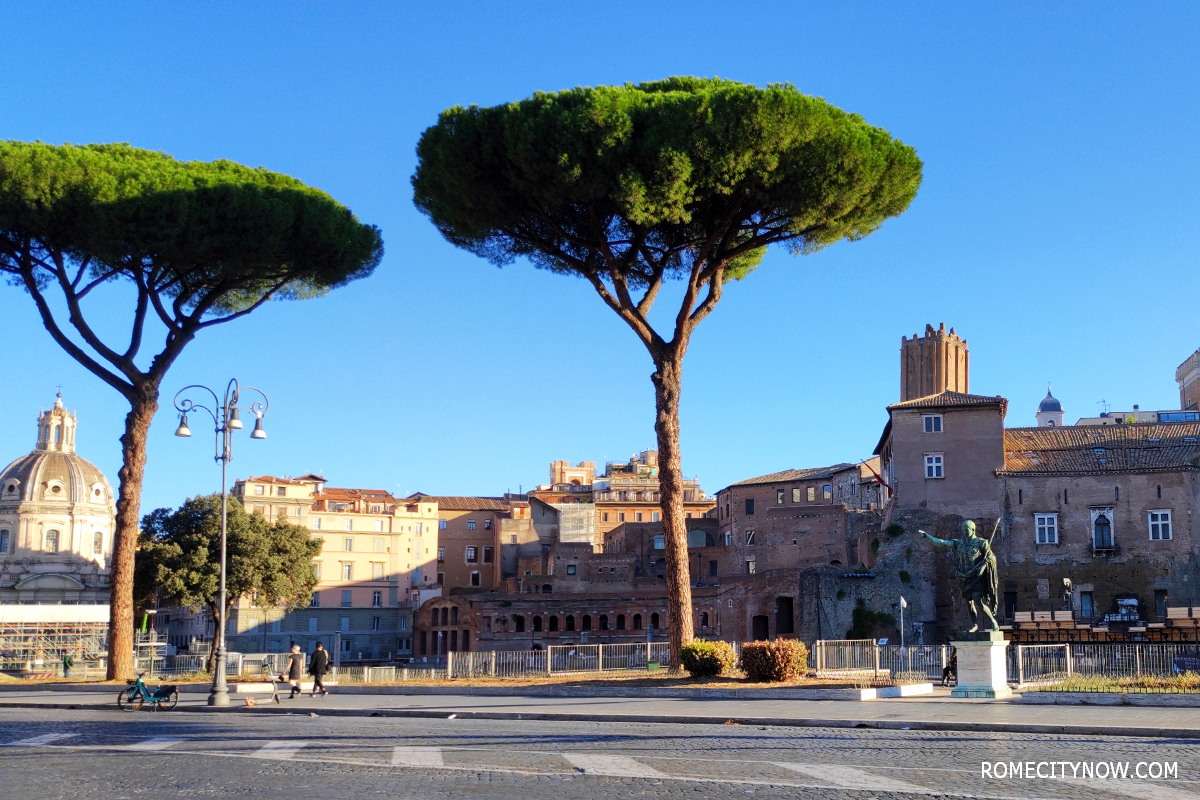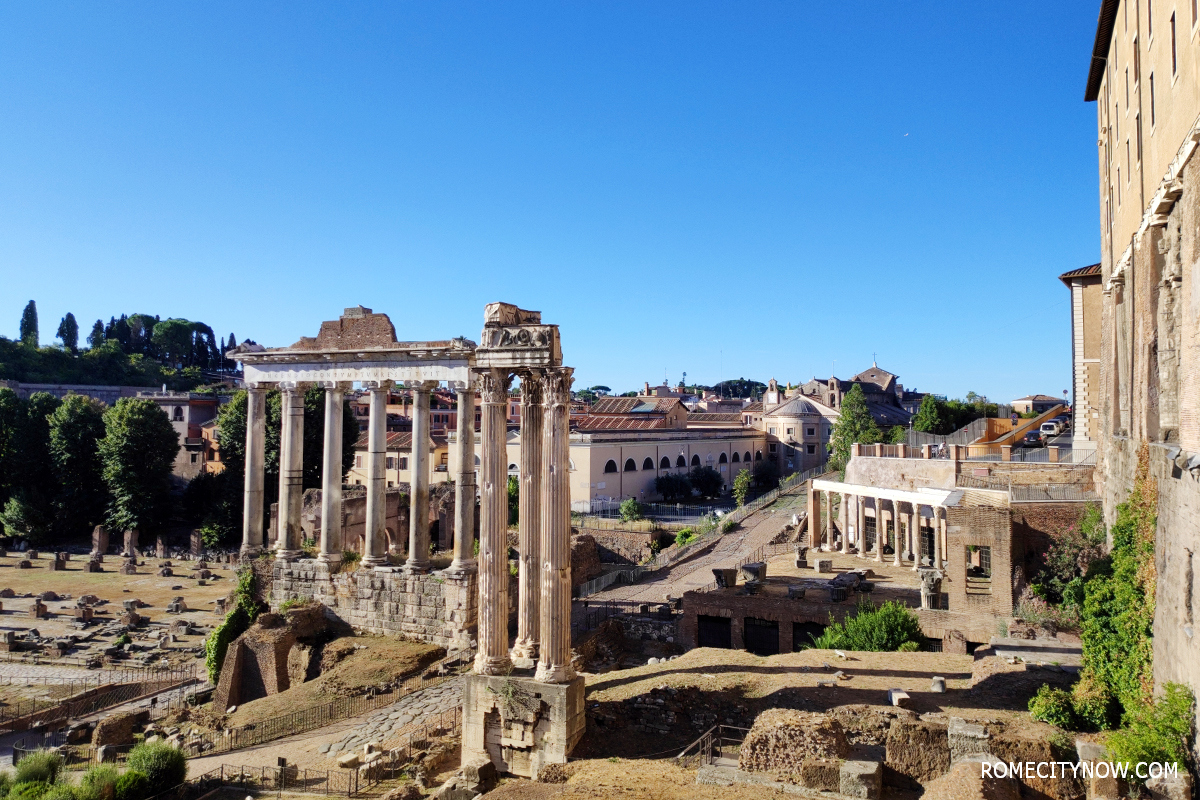 Map of city + hotels and apartments
Day 3 - Vatican, Castel Sant'Angelo
Castel Sant'Angelo
Saint Peter's Basilica, Vatican Museums
Free time: Walk around the area Prati after lunch.
For museum you can buy ticket online on official website MuseiVaticani.va
Day 4 - Trastevere
Climb the Gianicolo hill to Piazza Garibaldi, see Fontanone, visit the church of San Pietro in Montorio and descend back to Rione of Trastevere . This is a very authentic area, walk more and enjoy the picturesque streets.
Trastevere
Gianicolo hill
Fontana di Santa Maria in Trastevere
Basilica of Santa Maria in Trastevere
Basilica di Santa Cecilia in Trastevere
Basilica of St Chrysogonus
There are a lot of restaurants here, as well as significant churches, be sure to visit them.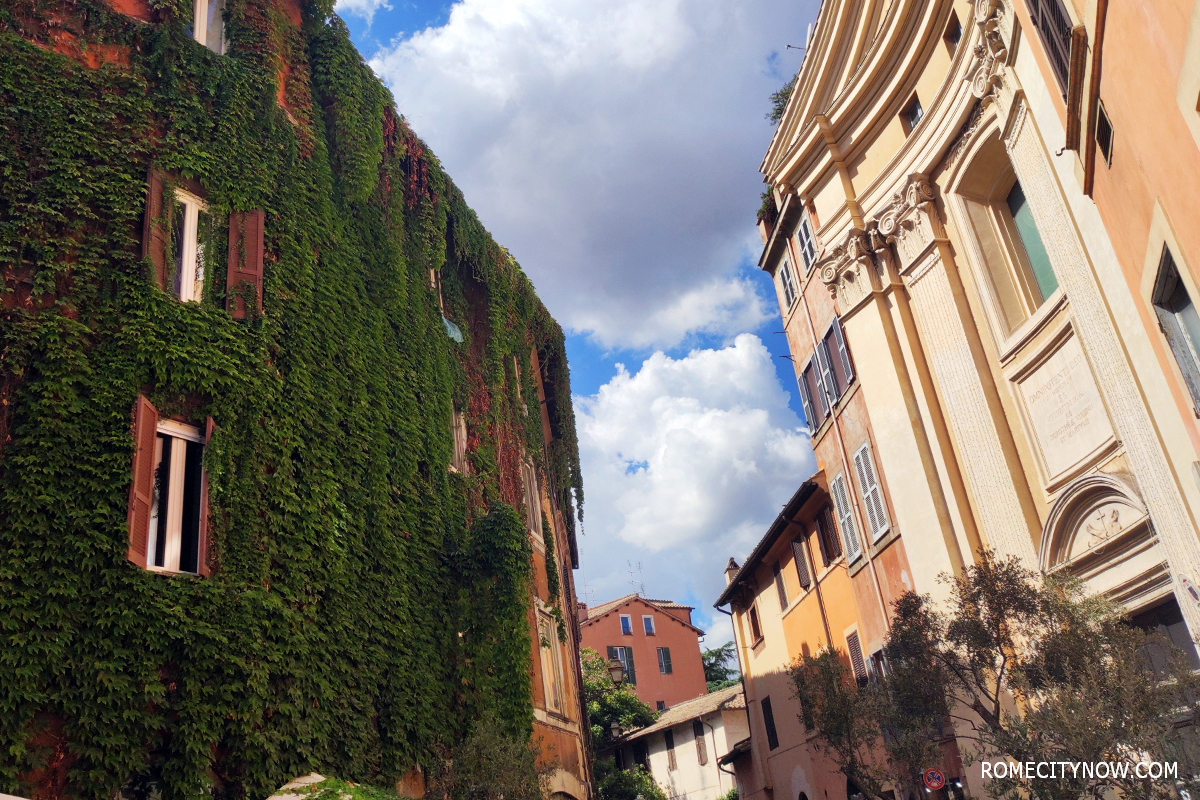 Day 5 - Galleria Borghese
Full day, relax and enjoy!
Free time
Day 6 - Day Trip to Naples or Florence
It is good to combine your week trip to Rome with another city in Italy for future trips, this will be a one day tour, it can be both Naples and Florence, you just need to choose one of them. The trip can be made quickly and comfortably on high-speed trains from Rome's central station Termini. I advise you to go in the morning at 7 or 8 am, and return between 5-7 pm.
Rome - Naples, travel time 1:10
Rome - Florence, travel time 1:30
You can buy tickets on the official websites of railway operators, Italotreno or Trenitalia. After a trip to one of the cities, have a good rest in the evening in the hotel and get ready for the next day, which will complete your week-long vacation in beautiful Rome.
Day 7 - Esquilino and nearby
The Esquilino district is the central station of Rome, this is the largest railway station in Italy and one of the largest in Europe. But there is also a very famous church Santa Maria Maggiore, picturesque street Via Merulana sees you to another famous church San Giovanni in Laterano
Basilica Papale di Santa Maria Maggiore
Basilica di San Giovanni in Laterano
Piazza della Repubblica
Church of Santa Maria della Vittoria
Piazza Barberini / Fontana del Tritone
Free time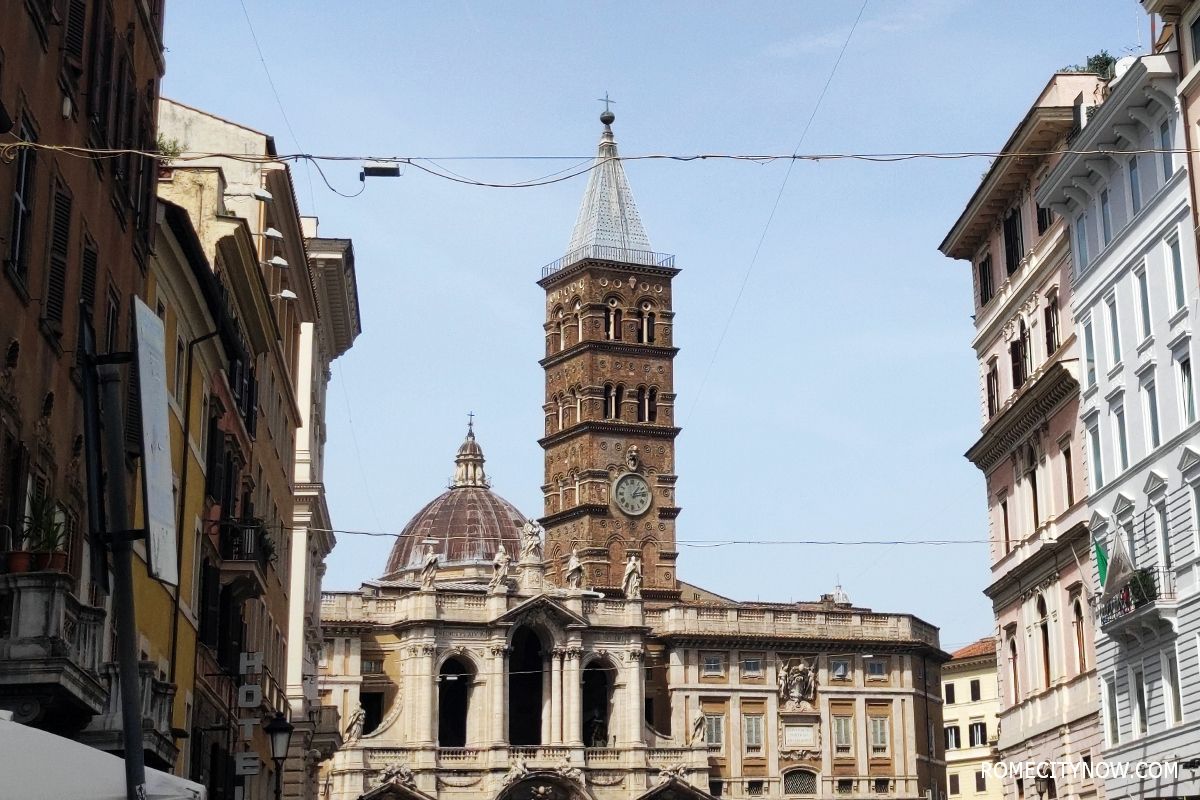 Map of city + hotels and apartments
Luxury hotels in Rome
The 20 Highest-Rated hotels in Rome
Share This
---