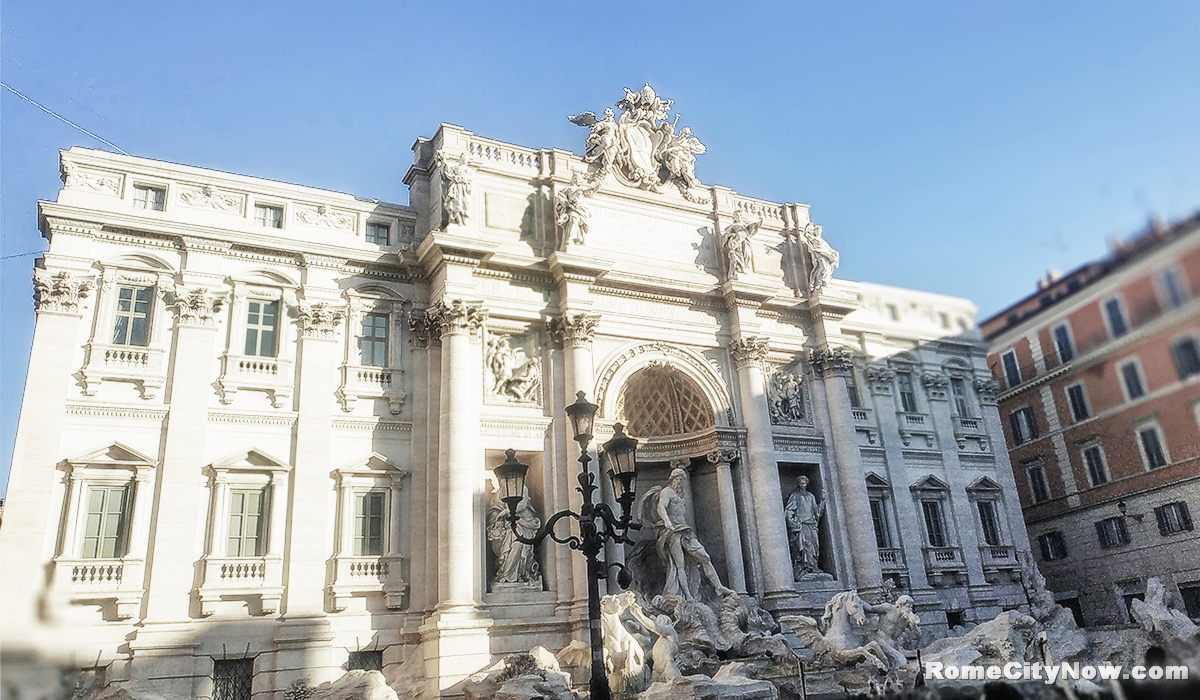 Fontana di Trevi, Roma
One of the most impressive architectural structures of the Eternal City is the grandiose Trevi Fountain, which impresses with its scale and beauty. The Fountain is equipped with an ancient aqueduct. Aqua Vergine was built over 2000 years ago. 15 kilometers are still preserved underground. The Trevi Fountain is located at the top of the aqueduct. by the way, the water in Acqua Vergine was considered the cleanest in ancient Rome.
Fontana di Trevi was built on the square of the same name on the place where the residents of the city came for clean drinking water. It was here that the water supply system was located, from which pure water flowed into a stone bowl. The Baroque fountain was built in 1732-1762 by the architect Nicolo Salvi. On May 22, 1762, the most delightful fountain in the capital was opened.
Several architects participated in the creation of sketches and the final appearance of this grandiose fountain for 32 years. And as a result, a real work of architectural art was created, which perfectly fit into the architecture of the square.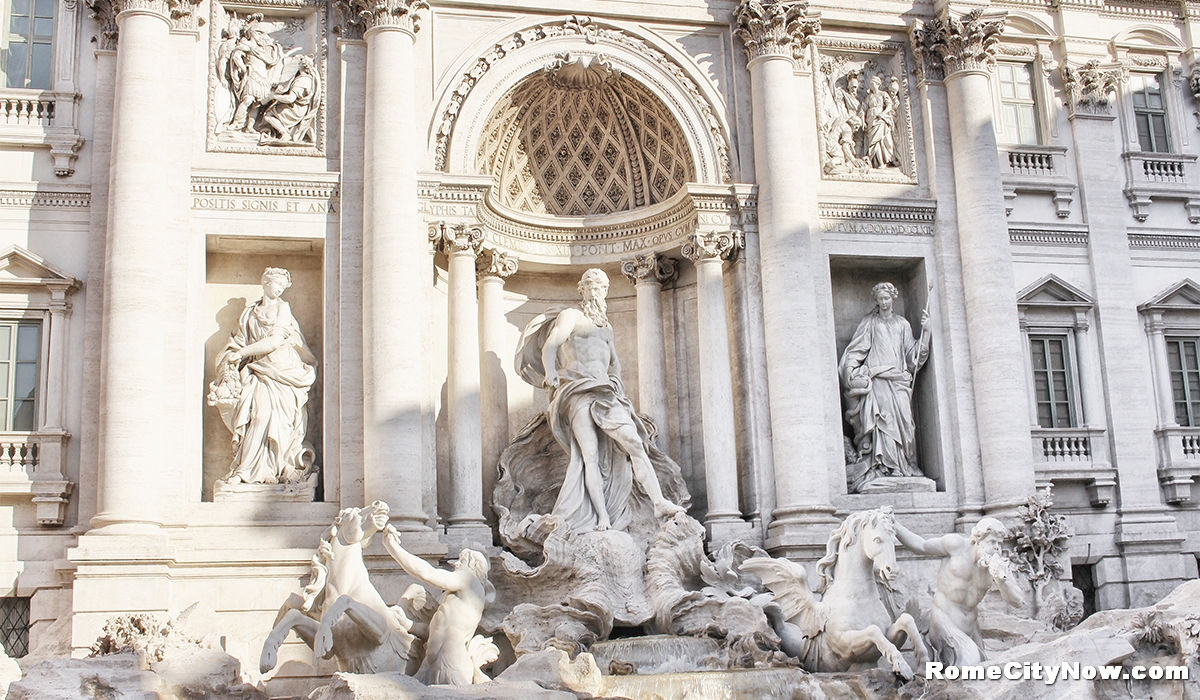 Hotels near Trevi Fountan
Today, this beautiful fountain, which is the personification of the majesty of Rome, has become the object of attention of numerous visitors. It forms a single architectural composition with the Poli Palace. Trevi is most popular attraction in Europe,.
The fountain is perfectly preserved and today tells hundreds of visitors about the main idea on which its composition is based. It consists in the primacy of water, symbolized by the statue of the Ocean, located in the middle and surrounded by statues of Well-Being and Health. Locals and tourists from all over the world take pictures from early morning against the backdrop of the famous fountain. Via delle Muratte and Via del Lavatore - well-know streets also make this place popular, there are many hotels, restaurants and ice shops, also here is 17-century church Santi Vincenzo e Anastasio a Fontana di Trevi.
Accommodations near Trevi Fountain, Rome
Via delle Muratte 90/92 - Boutique Hotel Trevi 4*
Via delle Muratte 87 - Trevi Elite Rome 4*
Via del Lavatore 30 - Trevi Palace Luxury Inn 3*
Via del Lavatore 32 - Heart Palace Fontana di Trevi 3*
Via del Lavatore 37 - Appartamento Lavatore 4*
Via del Lavatore 44 - Relais Fontana Di Trevi Hotel
Via del Lavatore 83 - Trevi Beau Boutique Hotel 3*
Here, a 1-minute walk located historic Hotel Delle Nazioni 4* it is the former residence of a noble family.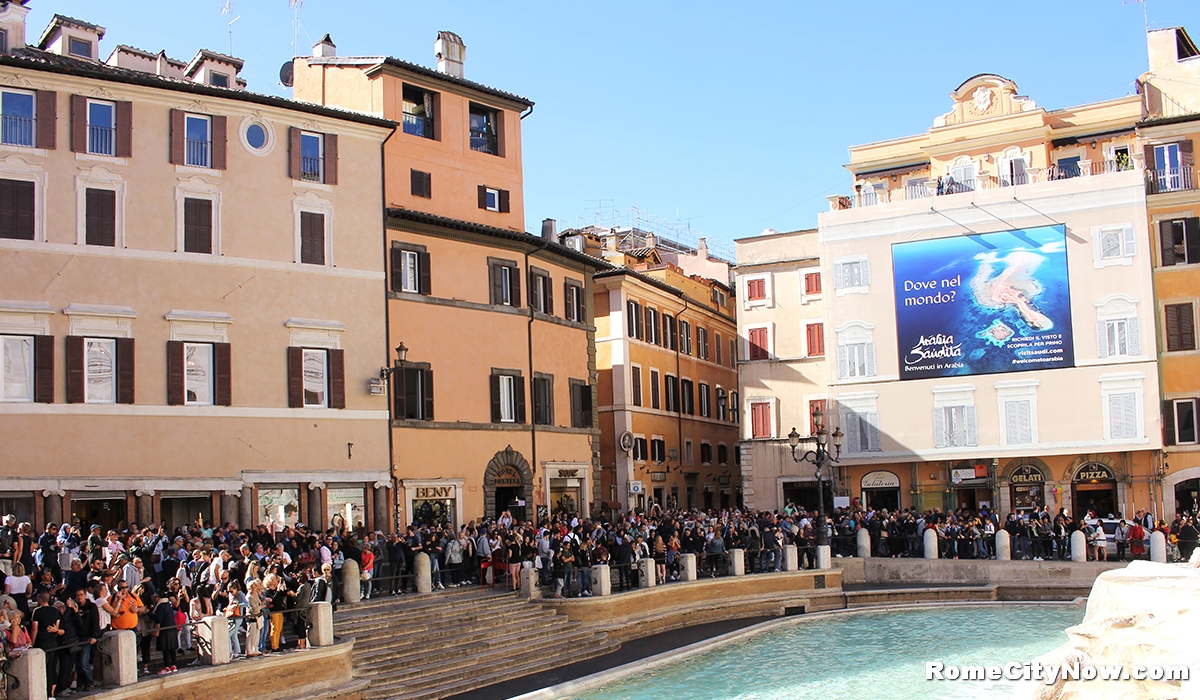 Map of city + hotels and apartments
How to get to the Trevi Fountain
Trevi Fountain is located at Piazza di Trevi (Trevi Square) and atmospheric street Via delle Muratte, it is a few minutes from Piazza di Spagna and Piazza Navona
.
Prices in Rome
Hotels near Termini
Hotels near Colosseum
Historic Hotels in Rome
We wish you a wonderful walk!
Share This
---