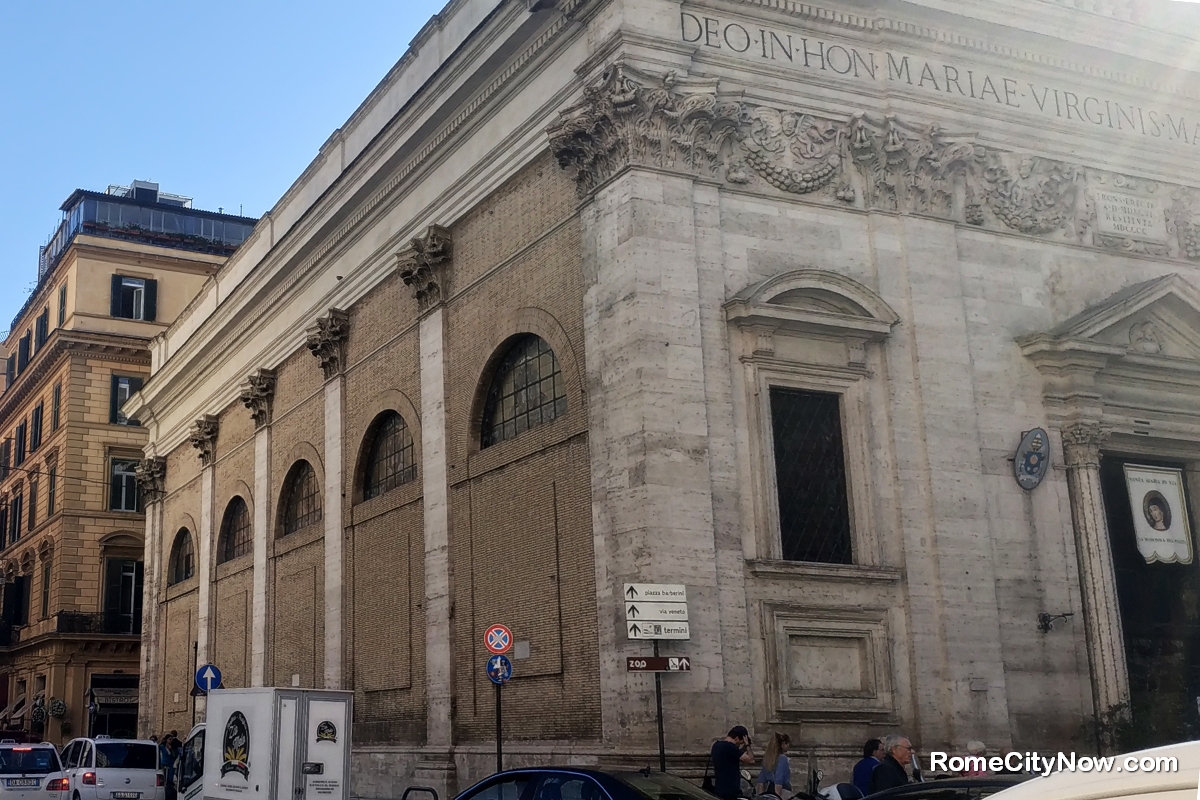 Santa Maria in Via in Rome
Santa Maria in Via - is a basilica located at Via del Mortaro 24, in rione Trevi, at the corner of Via del Tritone and Via di Santa Maria in Via, in Rome, there is a famous Fontana di Trevi 50 meters from the church. A chapel, but perhaps a church, existed in the 9th century. In 1165, it is recorded as Santa Maria in Via, whose name means "on the way", referring to the neighboring Via Flaminia. In 1594 it was completely rebuilt according to the design of Giacomo della Porta, Francesco Capriani.
In connection with the work on the opening of the new Via del Tritone in 1897, there were changes on the north side. This architectural beauty is also the national church for the Ecuadorian community in Rome.
Nearby well-know ice cream shop Pompi founded in 1960, located at Via Santa Maria in Via 17.
There is a clothing brand ZARA in front of the church, Via del Corso 189.

Hotels on Santa Maria in Via in Rome
Via di San Claudio 69 - Meme Suite 4*
Via del Tritone 210 - Hotel Tritone Rome 3*
Via Poli 6 - Hotel Delle Nazioni 4*
Via del Bufalo 126 - Hotel dei Borgognoni 4*
Via Poli 25 - Sonder - Fontana Di Trevi 4*
Via di San Claudio 61 - Oriana Suites Rome 3*
Map of city + hotels and apartments
Prices in Rome
Book the Luxury hotels in Rome
Book the Family hotels in Rome
Book the Budget hotels in Rome
Share This
---