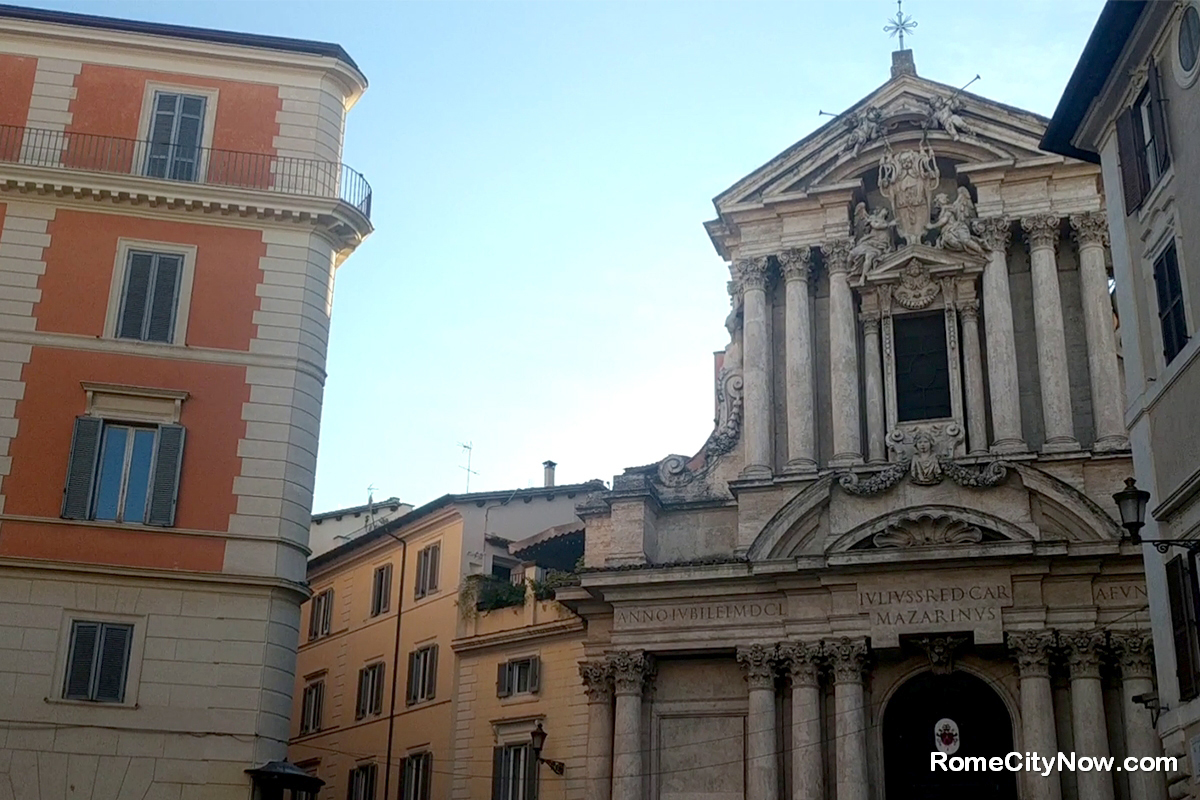 Santi Vincenzo e Anastasio a Trevi
Santi Vincenzo e Anastasio a Fontana di Trevi - a baroque church in Rome, located at Vicolo dei Modelli 72. Built from 1646 to 1650 by the architect Martino Longhi Jr. and located in the immediate vicinity of the Trevi Fountain and the Quirinal Palace, for which it served as a parish church.
Santi Vincenzo y Anastasio a Trevi is located on the site of a medieval church mentioned in 962 in the bull of Pope John XII as a branch of San Silvestro in the Captain's Basilica and in 15th century records. Known as Santi Vincenzo e Anastasio from the 16th century, it was rebuilt in the Baroque style and completed in 1650.
It is always crowded here, locals and tourists from all over the world take pictures from early morning against the backdrop of the famous fountain. Via delle Muratte and Via del Lavatore - these famous streets also make this place popular, there are many hotels, iconic restaurants and ice shops. Well-know ice-cream shop Gelato g Italiano located at Via delle Muratte 18a, One of the best pizzeria nearby is Piccolo Buco, since 1916, located at Via del Lavatore 91.
Accommodations near Fontana di Trevi, Rome
Trevi Palace Luxury Inn 3*
Harry's Bar Trevi Hotel & Restaurant 5*
Hotel Trevi - Gruppo Trevi Hotels 4*
Boutique Hotel Trevi 4*
Trevi Elite Rome 4*
Hotel Delle Nazioni 4*
TBabuccio Art Suites 3*
Heart Palace Fontana di Trevi 3*
Appartamento Lavatore 4*
Relais Fontana Di Trevi Hotel
Trevi Beau Boutique Hotel 3*

Map of city + hotels and apartments
Prices in Rome
Share This
---