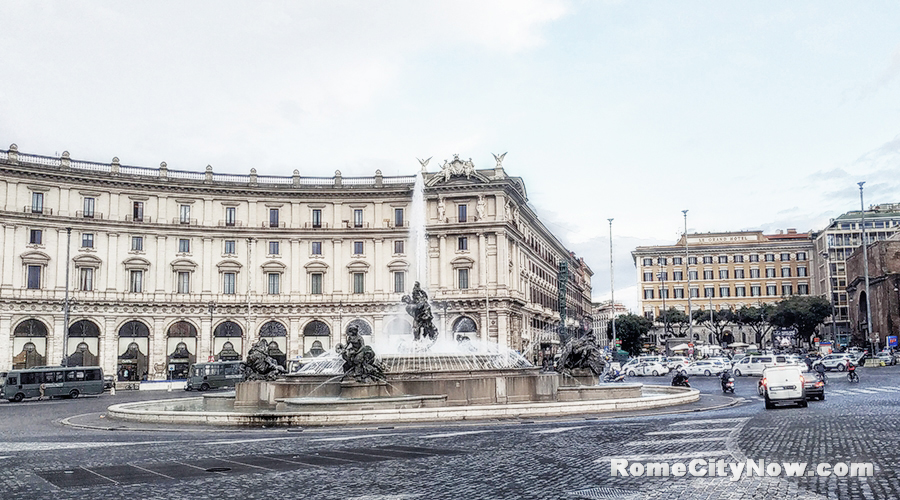 Piazza della Repubblica, Roma
You can start your walk in Rome from the Piazza della Repubblica. It occupies a central place in the city. In addition, the Via Nazionale, where many attractions are located, originates from this square, also 500 meters away from square is largest Catholic Marian church in Rome Santa Maria Maggiore.
Fountain of the Naiads
This creation of the sculptor Mario Rutelli was erected in 1901. According to his idea, the figures of women represented the guardian of the water elements. Nymphs are holding a bowl, which is a symbol of the World Ocean.
Today, the fountain is considered the main decoration of Piazza della Repubblica. It occupies a central place on it and attracts a huge number of tourists who not only admire its beauty but also refresh themselves thanks to its splashes in the heat.

Fontana del Nettuno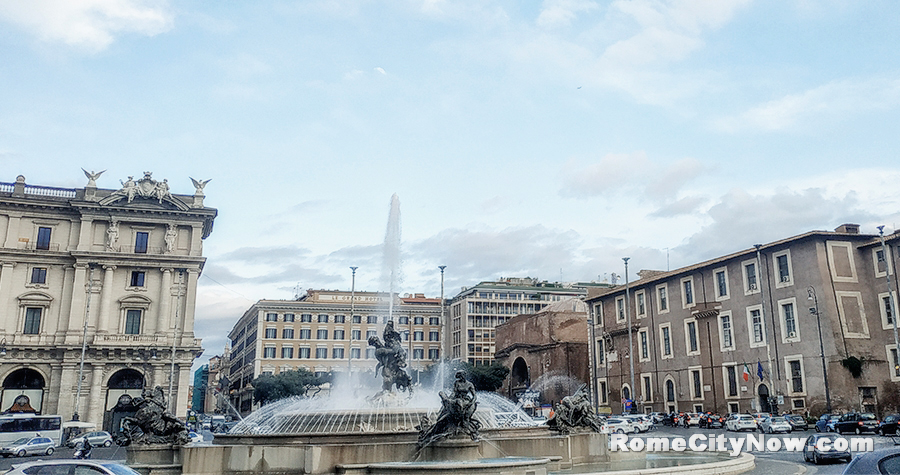 The best hotels to stay in this area by reviews: Hotel Mascagni, The St. Regis Rome, Palazzo Naiadi, The Dedica Anthology
.
Basilica Santa Maria degli Angeli e dei Martiri
This unusual Church, located in Piazza della Repubblica, was built in the middle of the XVI century in honor of the glorification of the Santa Maria, Angels, and Martyrs.
Today, the Basilica is of interest not only for Christians but also for connoisseurs of ancient art. People come here to admire the paintings of:

1. Pompeo Girolamo Batoni.
2. Domenichino.
3. Carlo Maratta and other famous painters of past centuries.
Map of city + hotels and apartments
Book the Luxury hotels in Rome
Book the Family hotels in Rome
Book the Budget hotels in Rome
We wish you a wonderful walk!
Share This
---