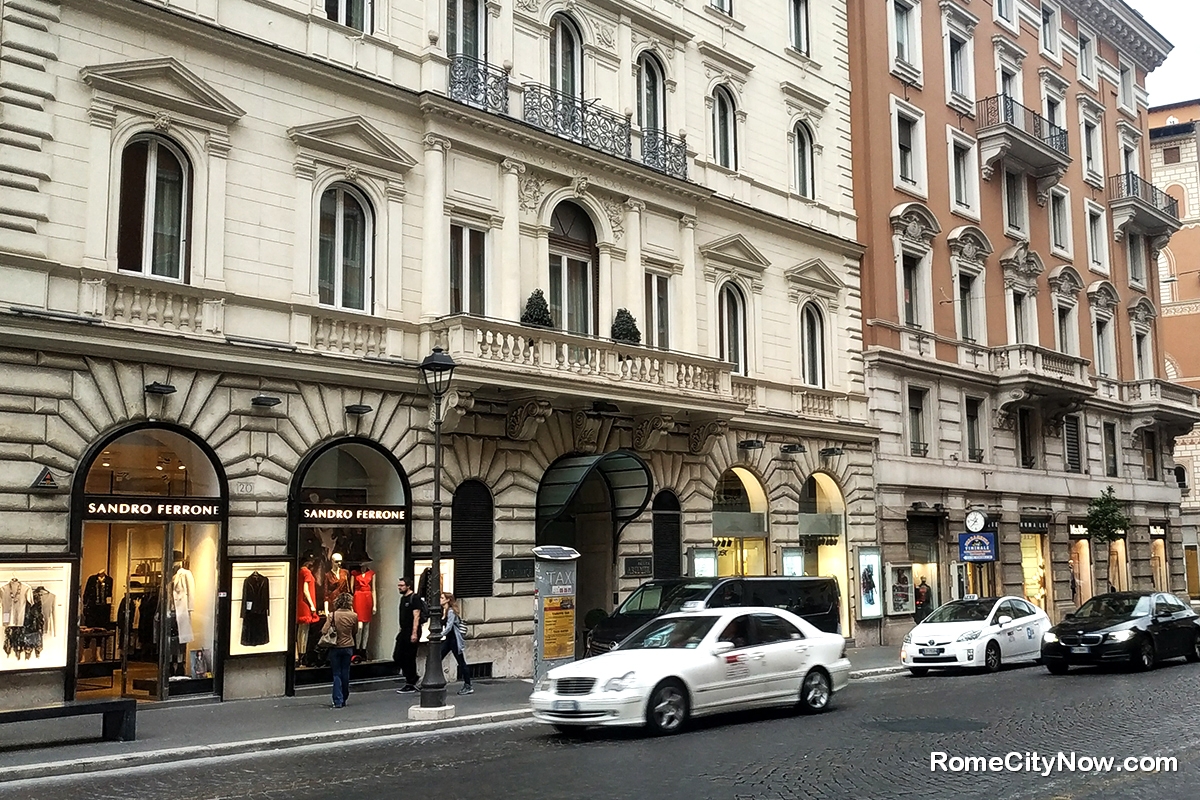 Via Nazionale, Roma
Via Nazionale - a street in the historic center of Rome between the Republic Square in the Castro Pretorio area and Piazza Magnanapoli in the Monti area near Piazza Venezia.
Via Nazionale was conceived as a wide avenue necessary for a quick and as direct road from the central station Termini to the Tiber as possible, The project was completed in 1886 during the construction of Victor Emmanuel II Avenue, near Piazza Venezia and leading to the bridge of the same name next to Via della Conciliazione.
During the work in 1875, the ruins of the Porta Sanqualis were discovered, now they can be seen in the central flowerbed of the Magnanapoli square, here is the church Chiesa di San Paolo entro le Mura, located on Via Nazionale 16a.
Here is one of the oldest Irish pub The Flann O'Brien since 1993, located at Via Nazionale 17.
Notable buildings and structures
Palazzo delle Esposizioni (1883)
Palazzo Koch - site of the Banca d'Italia (1892)
The 17th-century Roman Villa Aldobrandini
Largo Angelicum
Santa Caterina a Magnanapoli
San Paolo entro le Mura (1880)

Hotels on Via Nazionale in Rome
Via Nazionale 243 - Living Rome Repubblica Apartment
Via Nazionale 69 - Hotel Giolli Nazionale 5*
Via Nazionale 13 - La Griffe Roma - MGallery Collection 5*
Via Nazionale 22 - Hotel Artemide 4*
Via Nazionale 7 - Hotel Quirinale 4*
Via Nazionale 89A - Casa Terrazza Colosseo 4*
Via Nazionale 18 - Hotel Cortina 3*
Via Nazionale 69 - Vibe Nazionale 3*
Via Nazionale 243 - Hotel Gea Di Vulcano 3*
Via Nazionale 251 - Floris Hotel 3*
Via Nazionale 51 - Hotel St. Moritz 3*
Via Nazionale 66 - Hotel Boutique Nazionale 3*
Via Nazionale 18 - Hotel Martini 3*
Via Nazionale, Rome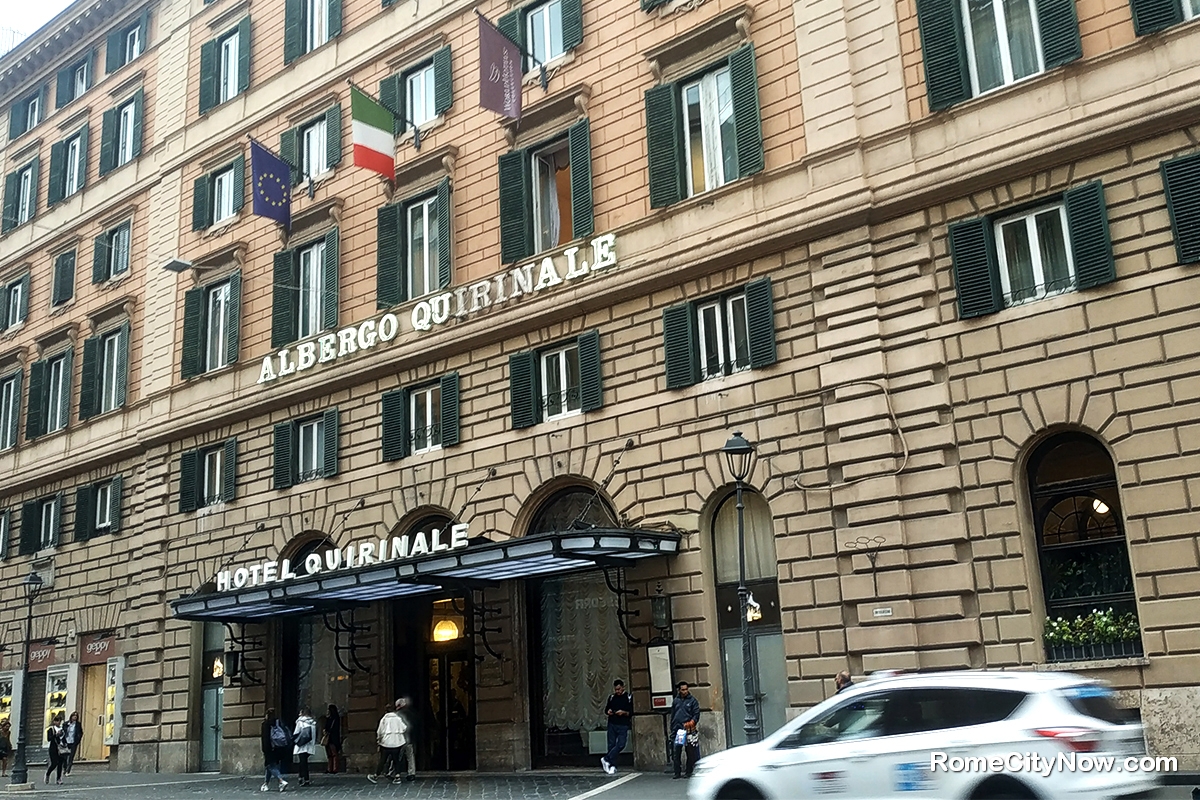 Check the Historic Hotels in Rome
.
Clothing Stores on Via Nazionale
Clothes shops like: ALCOTT, Tezenis, Marte's, Calzedonia, Kolby, Celio, Marco Polo, Juventus Store, Timberland, MAX&Co..

Hotels & Apartments
Prices in Rome
Share This
---