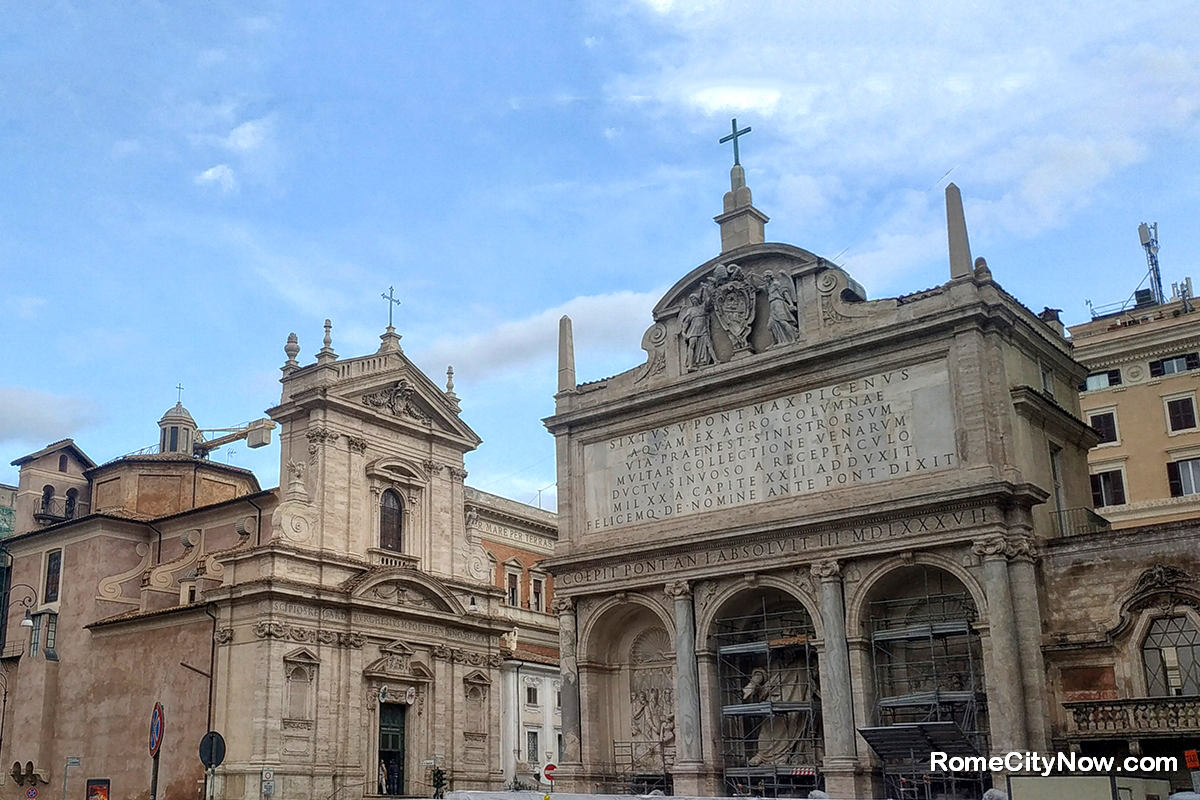 Santa Maria della Vittoria in Rome
Santa Maria della Vittoria - a small church, located on Via Venti Settembre 17 in the center of Rome, near the Quirinal Palace and the square called Fontana del Mosè, next to the Church of Santa Susanna. The church has the title of Minor Basilica. Known for the sculptural group "Ecstasy of St. Teresa" of the Cornaro Chapel, the work of J.L. Bernini, is considered the apogee of the art of the Italian Baroque.
The church was built by the architect of the Roman Baroque Carlo Maderno in 1608-1620. The main façade was designed by Maderna's student, architect J. B. Soria in 1624-1626.
The interior consists of a single nave, covered with a cylindrical vault, and is bordered on each side by three chapels; the ceiling is decorated with frescoes by Gian Domenico Cerrini. Also inside you can admire three altarpieces by Domenichino (1630), one Guercino and a painting by Guido Reni.
The location of the church is close to one of the main squares of the city, literally 200 meters from Piazza della Repubblica, also in 800 meters the square Piazza dei Cinquecento, here is central station Termini.

Hotels on Via Vittorio Emanuele Orlando in Rome
Via Vittorio Emanuele Orlando 3 - The St. Regis Rome 5*
Via Vittorio Emanuele Orlando 90 - Hotel Mascagni 4*
Map of city + hotels and apartments
Prices in Rome
Share This
---