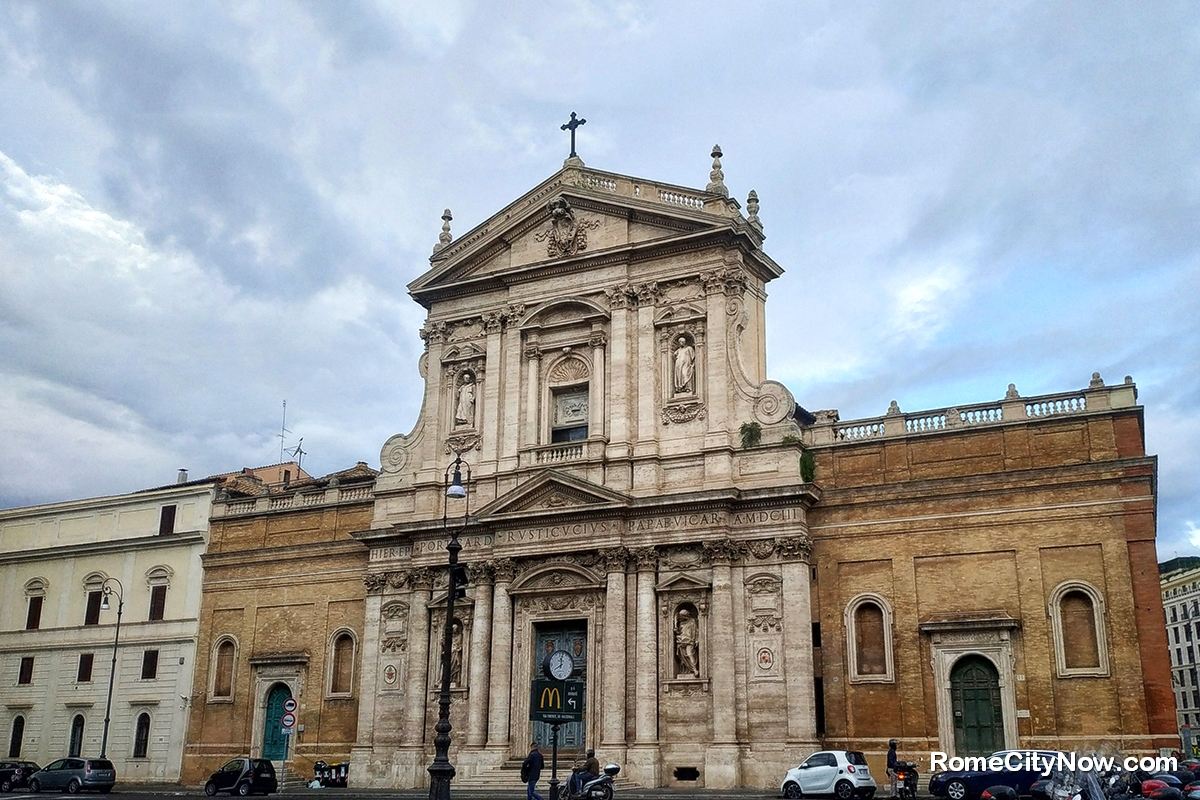 Chiesa di Santa Susanna alle Terme di Diocleziano
Santa Susanna - a titular church located at Via Venti Settembre 14 on the Quirinal Hill in Rome. Monument of history and Roman architecture of the 17th century.
The first church was built in the 4th century on the site of the home of the brothers Gaius and Gabinius, the supposed place of the martyrdom of Saint Susanna of Rome. Gabinius was the father of Saint Susanna, and Gaius was elected bishop of Rome in 283-296. Pope Leo III rebuilt a small church, about 800, and under Pope Sixtus IV in 1475, the church of St. Susanna was expanded.
The architecture of the Church of Santa Susanna is the result of several reconstructions. The latter was carried out under the direction of the architect Carlo Maderno, in 1603 in the Boroque style
By the way, the façade of the nearby church of Santa Maria della Vittoria is designed in a similar way.
Hotels near Santa Susanna in Rome
Via Vittorio Emanuele Orlando 3 - The St. Regis Rome 5*
Via Vittorio Emanuele Orlando 90 - Hotel Mascagni 4*
Via Torino 45 - The RomeHello
Map of city + hotels and apartments
Prices in Rome
Share This
---