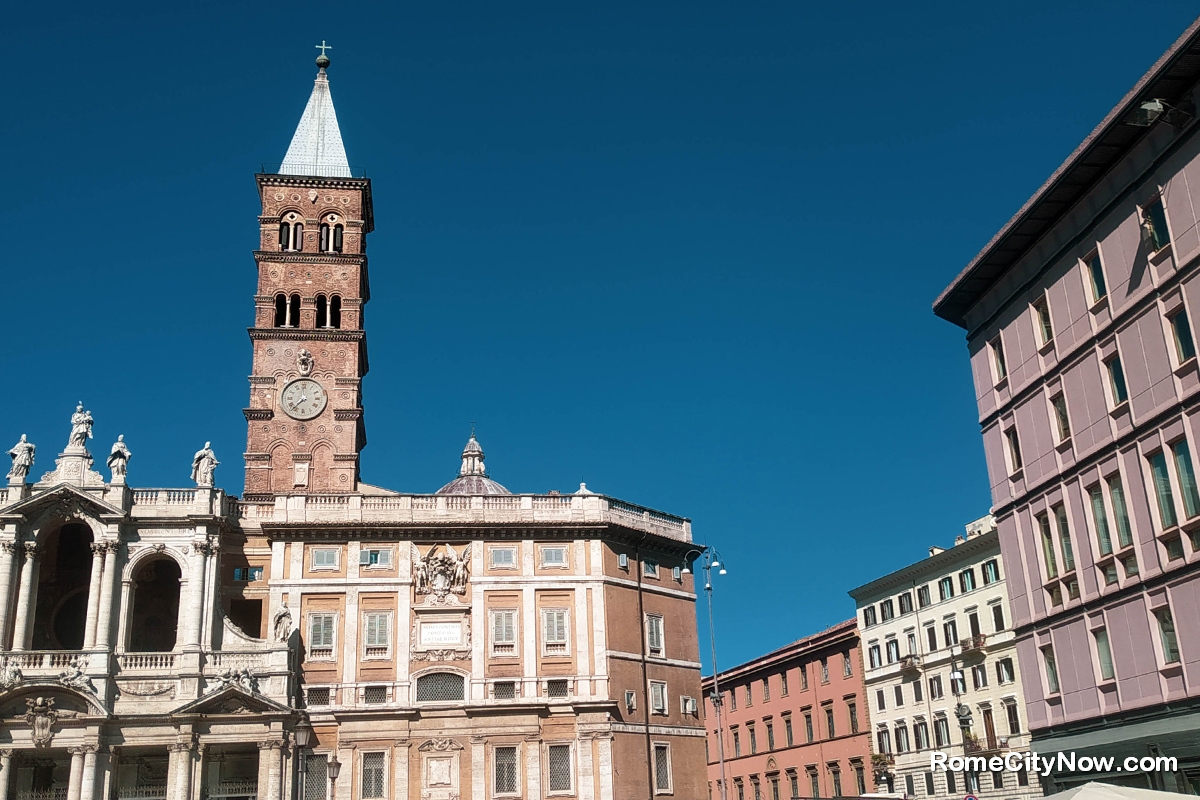 Santa Maria Maggiore in Rome
Santa Maria Maggiore - Basilica of Saint Mary Major, church located on Piazza di Santa Maria Maggiore, in Monti, papal basilica on the Esquiline Hill in Rome, one of the four main basilicas dedicated to the Virgin Mary of the Snow. Included in the list of seven Roman pilgrimage basilicas and the largest Catholic Marian church in Rome.
August 5, 352 (or 358), a hot Roman summer, Pope Liberius, Patrician John and his wife, accompanied by a procession of clergy, went to Esquiline. Pure white snow lay on the hill. It was immediately decided to start building a church on the spot. The event itself was called the "miracle of snow", and in honor of him the church (and later many others in other countries) was named in honor of the Virgin Mary of the Snow.
This basilica was replaced by the one built in 432-440 by Pope Sixtus III and dedicated to Our Lady. Many popes, striving to make this church even more beautiful, completed and decorated it. The bell tower, the tallest in Rome (75 m), dates back to 1377. The northwest façade was designed by Carlo Rainaldi in the 1673-1680s. The main facade with a portico and a loggia was built in the 1740s. Ferdinando Fuga.
Hotels on the map of Rome
Santa Maria Maggiore, view from Via Merulana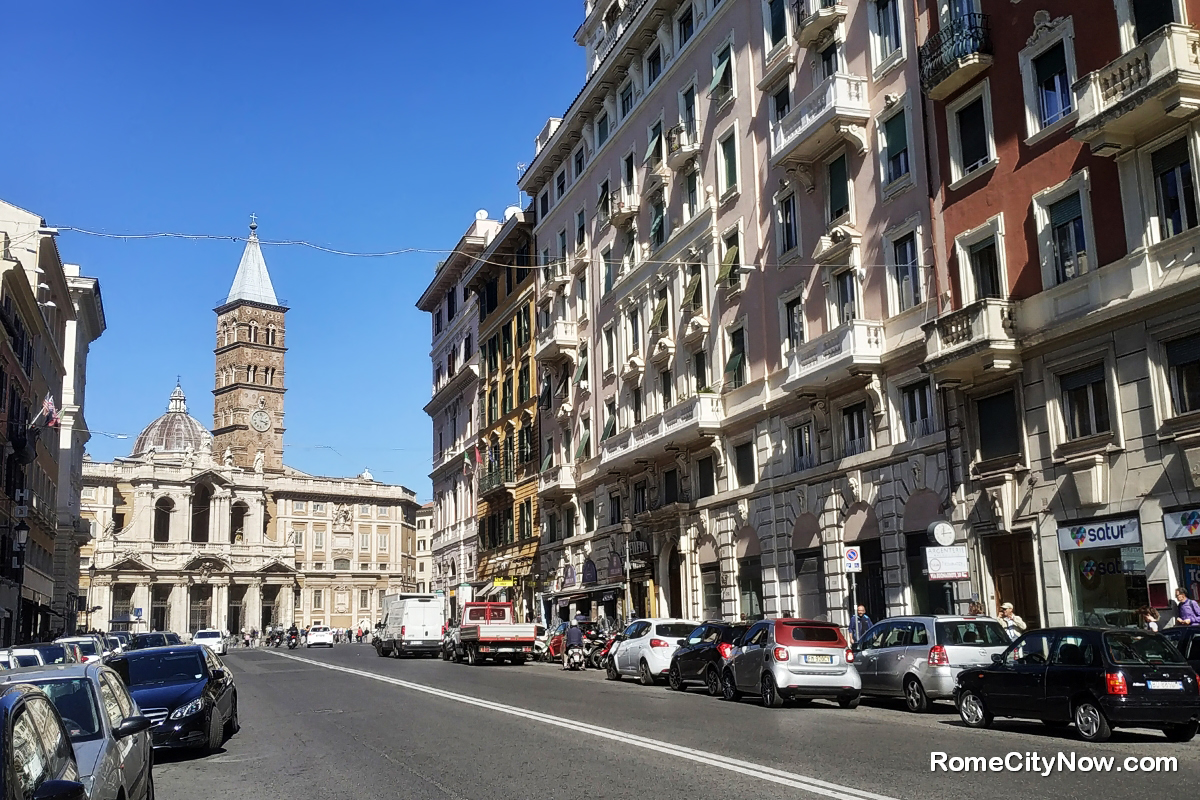 Streets leading to the church are Via Cavour, Via Merulana, Via di S. Maria Maggiore, Via Carlo Alberto, Via Gioberti, Via Paolina, Via dell'Olmata, Via Daniele Manin, Via Torino, Via Agostino Depretis. A beautiful view of the church is also possible from Via Panisperna.
The church has a good location, the central railway station Termini is 3 minutes away, also 500 meters away from basilica is one of the main square in Rome Piazza della Repubblica.
Atmospheric and old, cafe Bar Cottini since 1926 located at Via Merulana 286/287/288, 50 metres away from Santa Maria Maggiore, here is well-know clothing store UPIM at Via Gioberti 64
Also nearby is well-know pub Birreria Marconi - founded in the late of 1800's, located at Via di Santa Prassede 9c.
Hotels near Santa Maria Maggiore in Rome
Relais Hotel Antico Palazzo Rospigliosi 4*
Hotel Mecenate Palace 4*
Vinci House 4*
Merulana 13 - Exclusive Rooms 4*
Hotel Gallia 4*
Luxury A Casa Simpatia 4*
Glam Sm Maggiore Guest House 4*
Merulana Inn Guest House 4*
Hotel Amalfi 3*
Marta Inn 3*
Domus Maggiore 3*
Princeps Boutique Hotel 3*
Soggiorno Santa Prassede 3*
Holiday home Zia Gina 3*
Relais Esquilino 3*
Domus Liberius - Rome 3*
Hotels on the map of Rome
Santa Maria Maggiore, view from Via Panisperna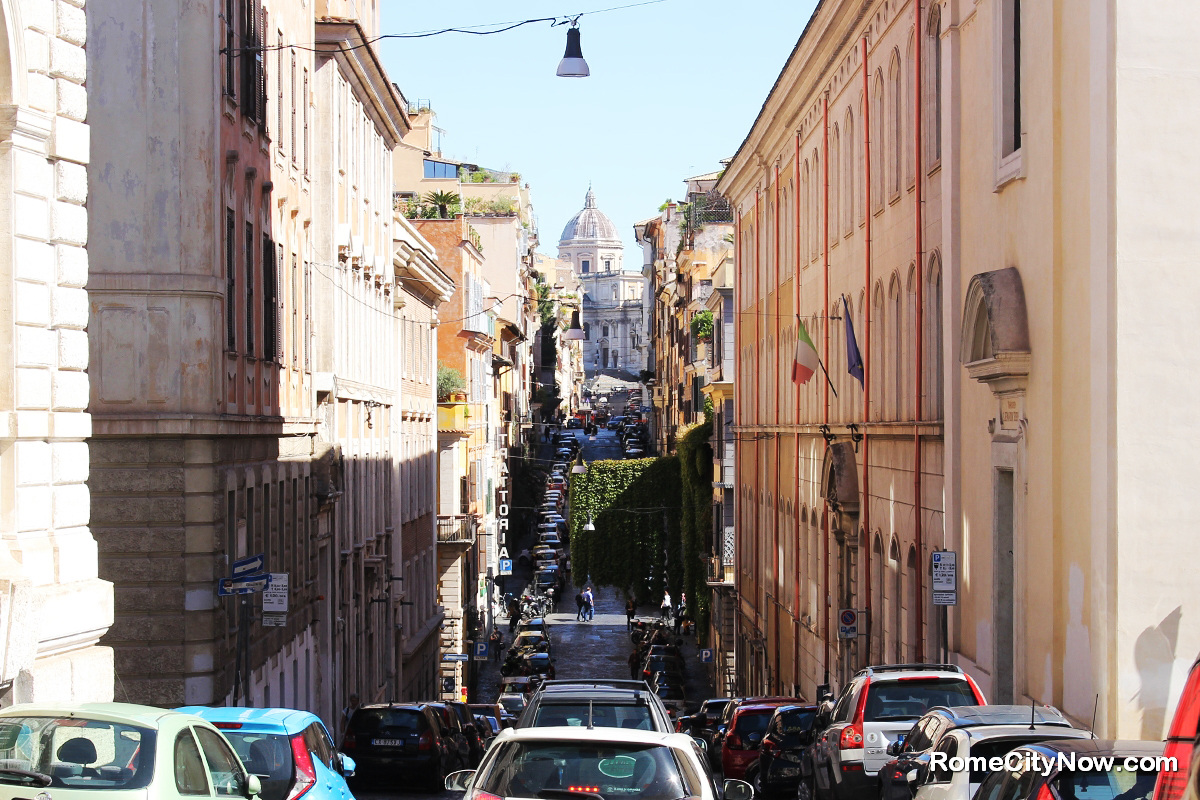 Prices in Rome
Book the Luxury hotels in Rome
Book the Family hotels in Rome
Book the Budget hotels in Rome
Share This
---