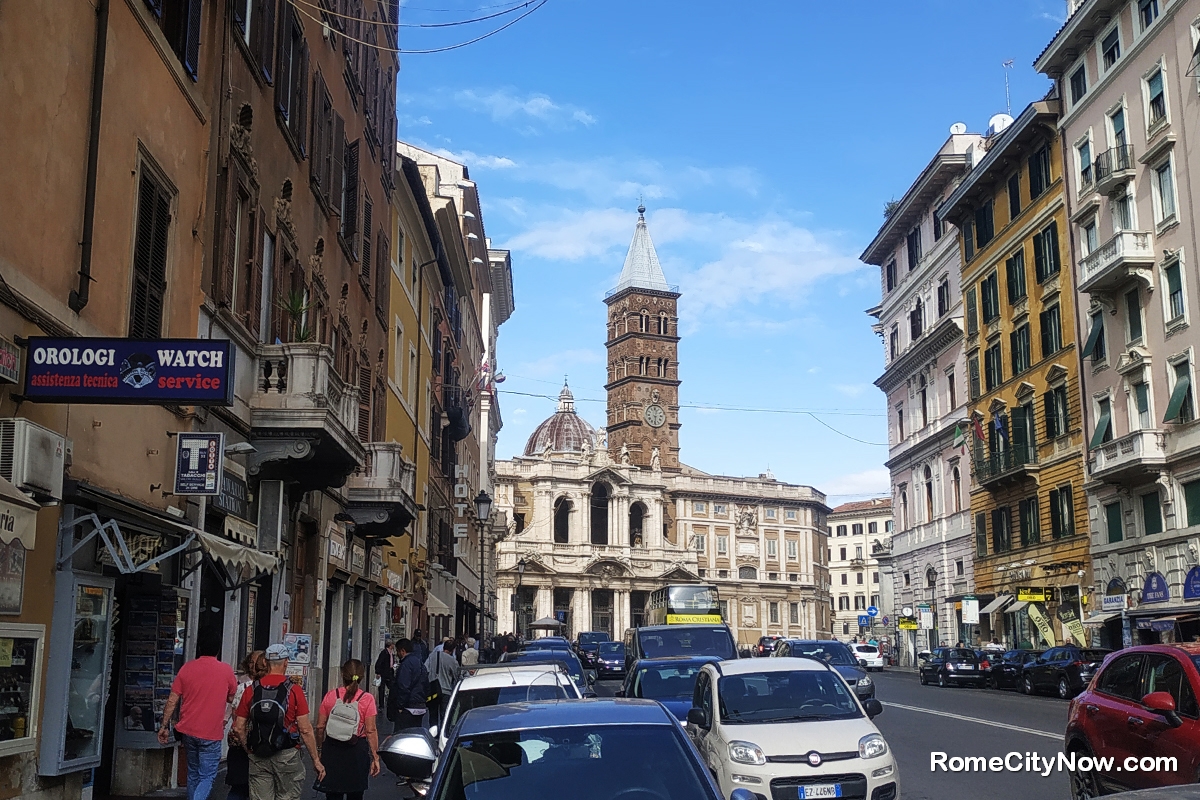 Via Merulana, Roma
Via Merulana is a historic street in Rome located in the historic center that connects the Basilica of Santa Maria Maggiore with the Basilica of San Giovanni in Laterano, along the Monti and Esquilino districts. Until 1871, the street was called "Via Coronchina", but at the suggestion of the city council n. 16 of November 30, 1871, the street were renamed to Via Merulana.
Here are churches: Sant'Antonio da Padova, Chiesa di S. Alfonso De Liguori, Santi Marcellino e Pietro al Laterano, Santi Marcellino e Pietro al Laterano, Claustro Basilica de San Juan de Letran.
This beautiful green street are full of restaurants and cafes, most of them are old, one of them is famous Ristorante Da Nino, family-run pizzeria since 1985, located at Via Merulana 74.
Authentic cafe Bar Cottini since 1926 located at Via Merulana 286/287/288.
Another one authentic restaurant called Lo Scoglio di Frisio, working since 1928, located at Via Merulana 256.
One of the most famous pastry shops in Rome is Panella, founded by Augusto Panella in 1929, legandary place located at Via Merulana 54.
Also here is well-know gourmet shop Norcineria e Gastronomia Cecchini, opened in 1930, located at Via Merulana 85.
Accommodations on Via Merulana in Rome
Via Merulana 276 - Soggiorno Santa Prassede 3*
Via Merulana 268 - Holiday home Zia Gina 3*
Via Merulana 19 - Merulana Inn Guest House 4*
Via Merulana 278 - Hotel Amalfi 3*
Via Merulana 13 - Merulana 13 - Exclusive Rooms 4*
Via Merulana 43 - Chroma Italy - Ena Guest House 3*
Via Merulana 43 - Brancaccio Luxury Suite 4*
Via Merulana 48 - Dreams Roma B&B 3*
Via Merulana 53 - Merulana Apartment 4*
Via Merulana 240 - Merulana Star 3*
Via Merulana 191 - Relais Merulana Guest House 3*
Via Merulana 227 - iRooms Central Station 4*
Via Merulana 117 - Sole E Luna 3*
Via Merulana 234 - Dolce Domus 4*
Via Merulana 67 - Merulana Suite 3*
Via Merulana 215 - 2 Be Home Colosseo 3*
Via Merulana 88 - Domitilla - Luxury apartment in the heart of Rome 4*
Via Merulana 88 - Sonder - Merulana Apartments 3*
Via Merulana 191 - Conte House 3*
Via Merulana 110 - Mama Roma Domus 3*
Via Merulana 105 - Room with a view 105 4*
Via Merulana 141 - Lovely Flat San Giovanni 48
Via Merulana 137 - San Giovanni Laterano Cozy Flat 4*
Via Merulana 130 - ColosseumMerulanaApartment 38
Via Merulana 117 - Harmony Apartment Coliseum
Via Merulana 117 - CentroRoma
Hotels & Apartments
View of Chiesa di S. Alfonso De Liguori on Via Merulana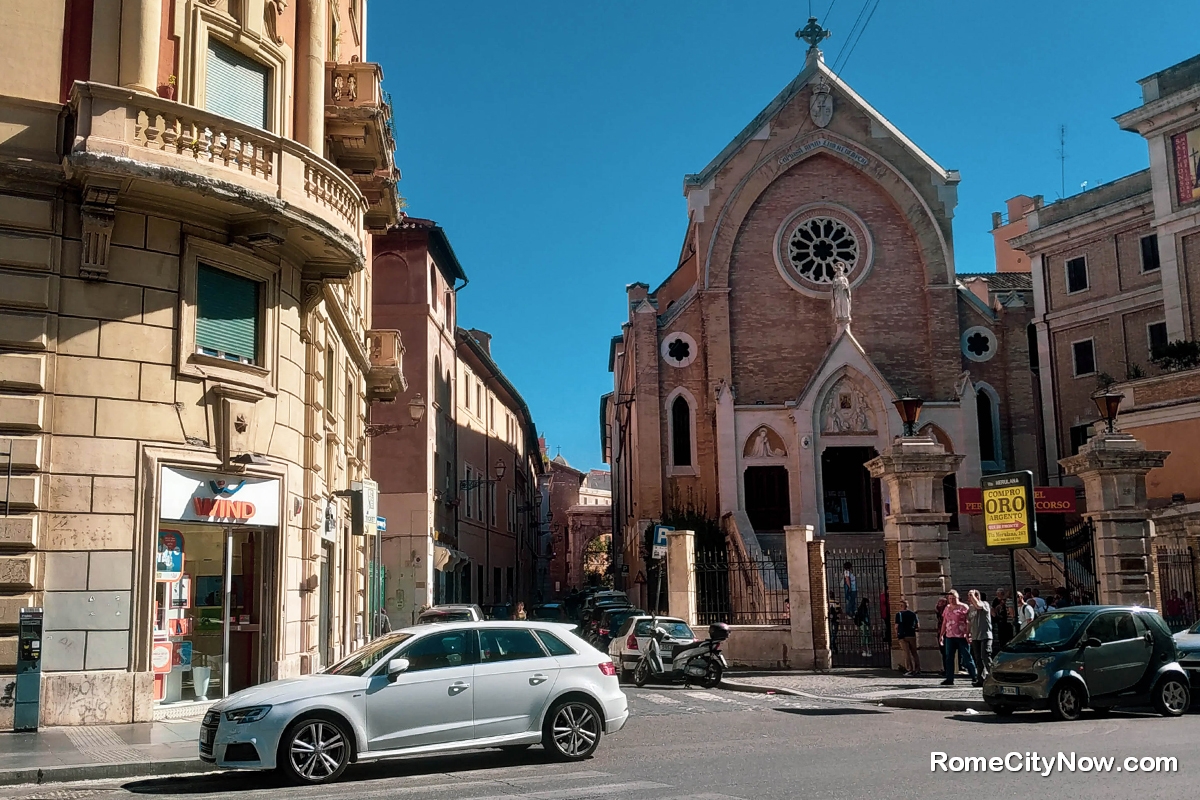 Architecture on Via Merulana in Rome
Prices in Rome
Luxury hotels in Rome
Family hotels in Rome
Share This
---