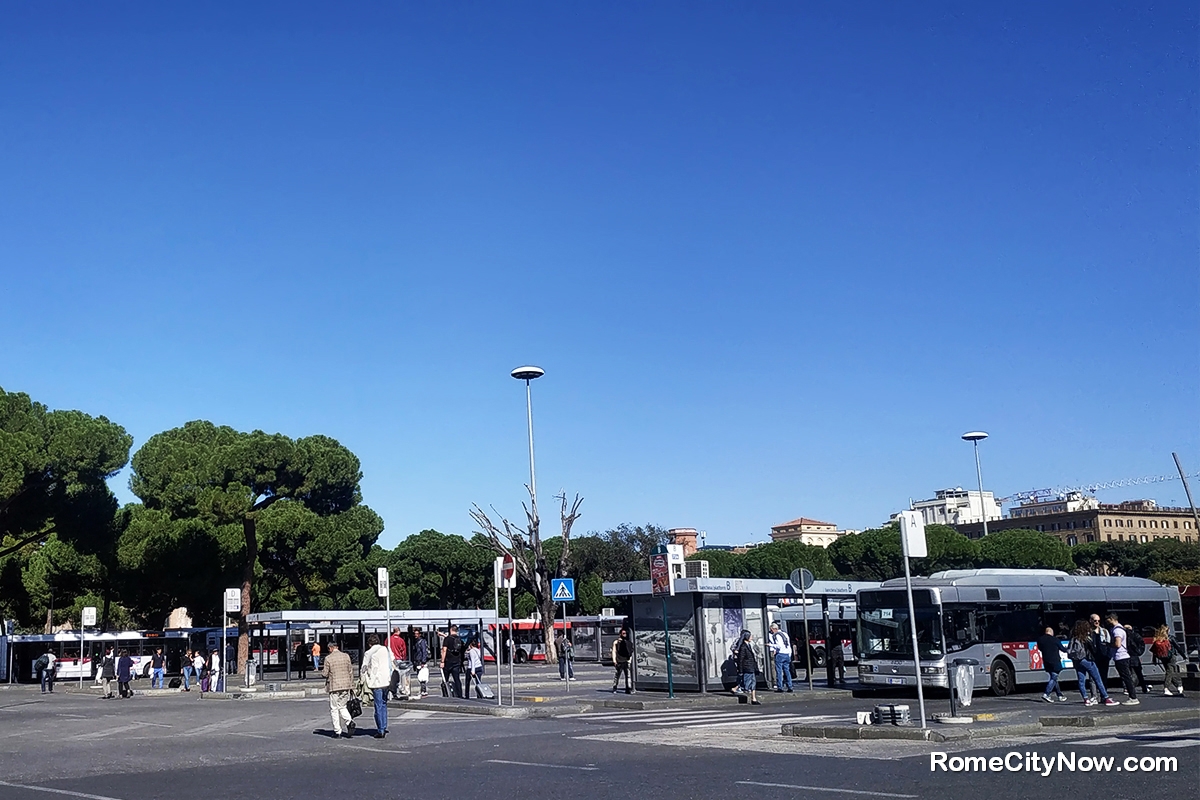 Piazza dei Cinquecento, Termini
Piazza dei Cinquecento - is a square located between Via Giovanni Giolitti, Via Marsala and Largo di Villa Peretti, opposite Termini Station, in Rome, in the Esquilino and Castro Pretorio districts, The square is dedicated to the five hundred Italian soldiers who died in the Battle of Dogali in 1887.
It was once called Piazza di Termini due to the nearby presence of the ancient Baths of Diocletian, now the seat of the National Roman Museum located at Largo di Villa Peretti 2, also 200 metres away is Piazza della Repubblica. Between 1860 and 1878, during the works for the construction of the temporary railway station (1861-62) and then of the one designed by Salvatore Bianchi, the mountain was gradually leveled.
Since May 18, 2011, a monument to John Paul II by the sculptor Oliviero Rainaldi has been erected here.
Accommodations near Piazza dei Cinquecento in Rome
Via Giovanni Giolitti 101 - Welcome Termini 3*
Via Giovanni Giolitti 119 - Dream Station 3*
Via Giovanni Giolitti 137 - Epoch Rome Guest House 3*
Termini, Piazza dei Cinquecento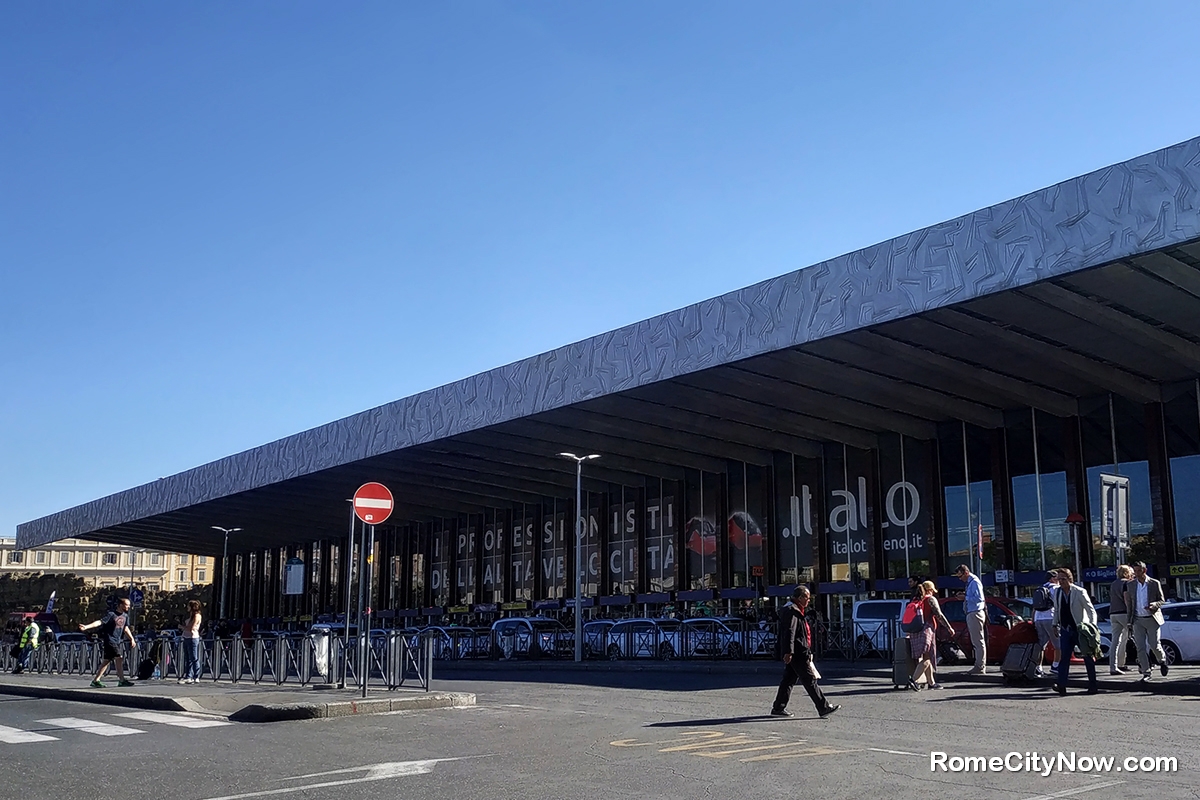 Via Giovanni Giolitti and Via Cavour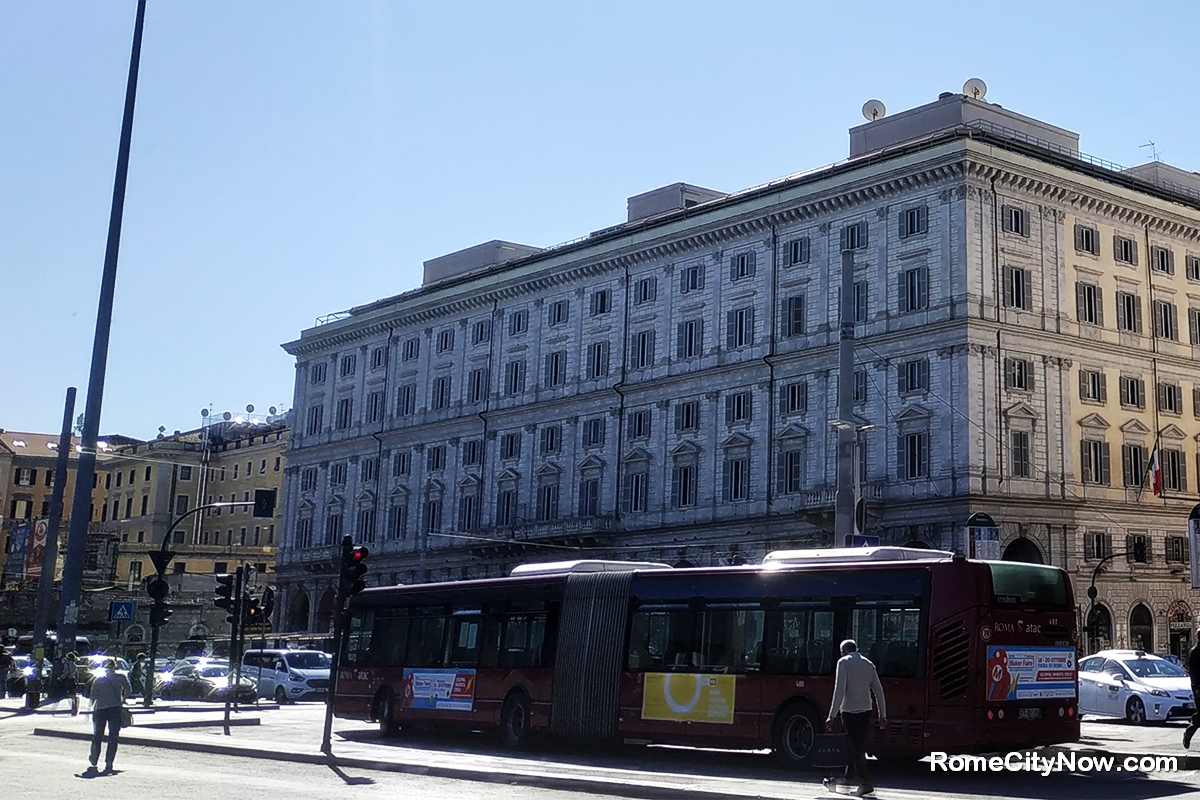 From the square you can go to the one of the most popular street Via Cavour, walking down, in 2 minutes you will see the famous basilica Santa Maria Maggiore in rione Monti, if you walk to the end of the street you will come to Roman Forum.
Transport on Piazza dei Cinquecento
Here is bus ticket office at Piazza dei Cinquecento 48,
Metro: A, B
Buses: 92, 310, n98, n66, 85, 170 and others
Tram: 5, 14

Hotels & Apartments
Prices in Rome
Hotels near Termini
Share This
---