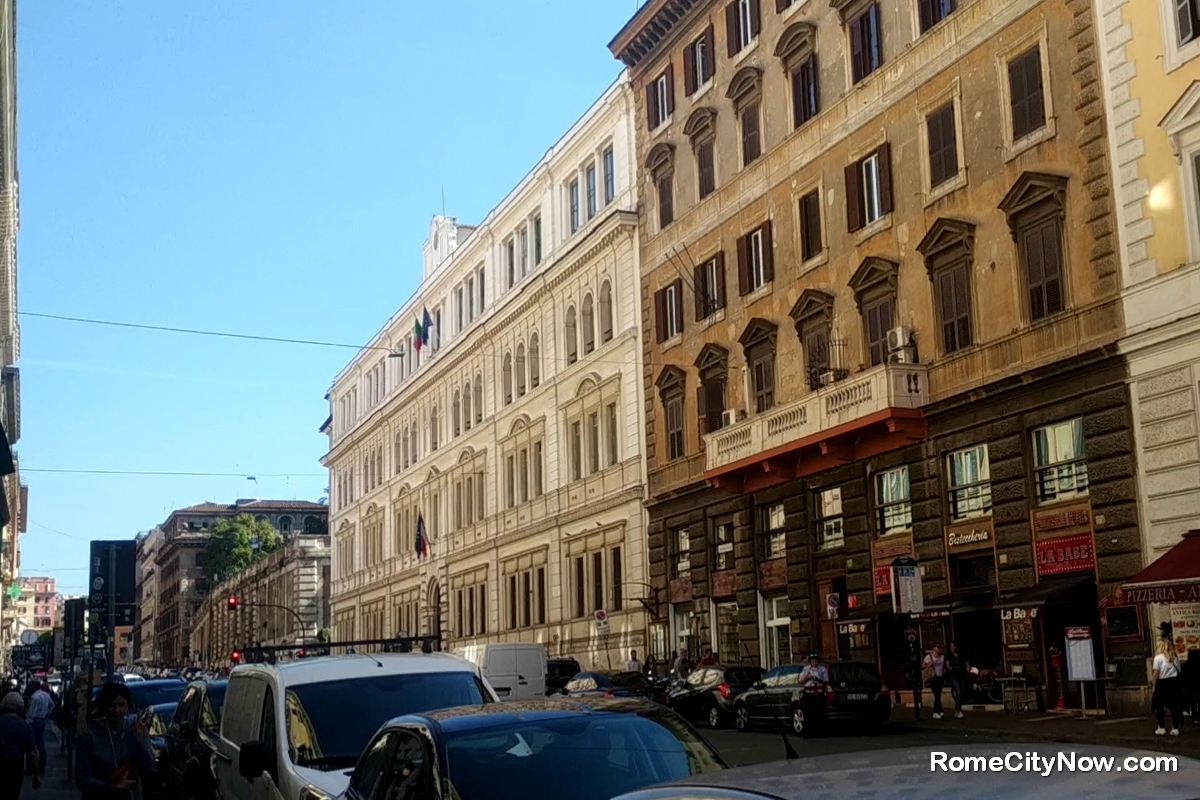 Via Cavour, Roma
Via Cavour is a street in Rome - Roma. Located in the area of Castro Pretorio in Monti (Municipio Roma I) and named after count Camillo Benzo di Cavura.
Via Cavour emerged at the end of the 19th century during the reconstruction associated with the expansion of urban development in the new capital. The green light for the construction of the road was given at a council meeting in May 1880. After the entry into force of Act No. 209 dated May 14, 1881.
Via Cavour leads from Piazza dei Cinquecento in front of Termini train station, near the Baths of Diocletian, south-westward past the basilicas of Santa Maria Maggiore and San Pietro in Vincoli, towards Via dei Fori Imperiali and Roman Forum, stopping at Largo Corrado Ricci.
The total distance is 1.3km, the street houses a large number of hotels and restaurants, one of the most popular restaurant in Rome called La Base located at Via Cavour 270, since 1987.
Interesting sites
Palazzetto di Pistrucci
Palazzo Giorgioli
Palazzo Guerrieri
Chiesa di San Francesco di Paola
Torre dei Conti
Hotels on Via Cavour, Rome
Guest House Cavour 278
Bettoja Hotel Mediterraneo 4*
Bettoja Hotel Atlantico 4*
Roman Holidays Boutique Hotel 4*
Monti Palace Hotel 4*
SWEET DREAM CAVOUR 4*
FH55 Grand Hotel Palatino 4*
Residenza Roma Imperiale 4*
Eden Luxury Suites 3*
Elle Cavour Guest House 3*
Hotel Borromeo 3*
CAVOUR URBAN ROOMS 3*
Hotel Valle 3*
Nerva Accomodation Cavour 3*
Domus Ferraro 3*
Hotel Centro Cavour Roma 3*
The Roman Empire Guesthouse 3*
Hotel Foro Romano Imperatori 3*
Chroma Italy - Chroma Octho 3*
Guest House Cavour 278 3*
HS 311 3*
Nicolas Inn 3*
Hotel Paba 2*
Hotel Rosetta 1*
Hotel Leone 1*
Apartments on Via Cavour, Rome
EnzHouse 4*
2 Passi Al Colosseo B&B 4*
Colosseum Suite 3*
Gulliver's Lodgey 3*
Anne & Mary 3*
ROMA CENTER, Rione Monti, Apartament 3*
Colosseo Studio Suite 2*
CavourColosseumApartment
Casa Cleo

Hotels & Apartments on the map in Rome
View of Roman Forum from Via Cavour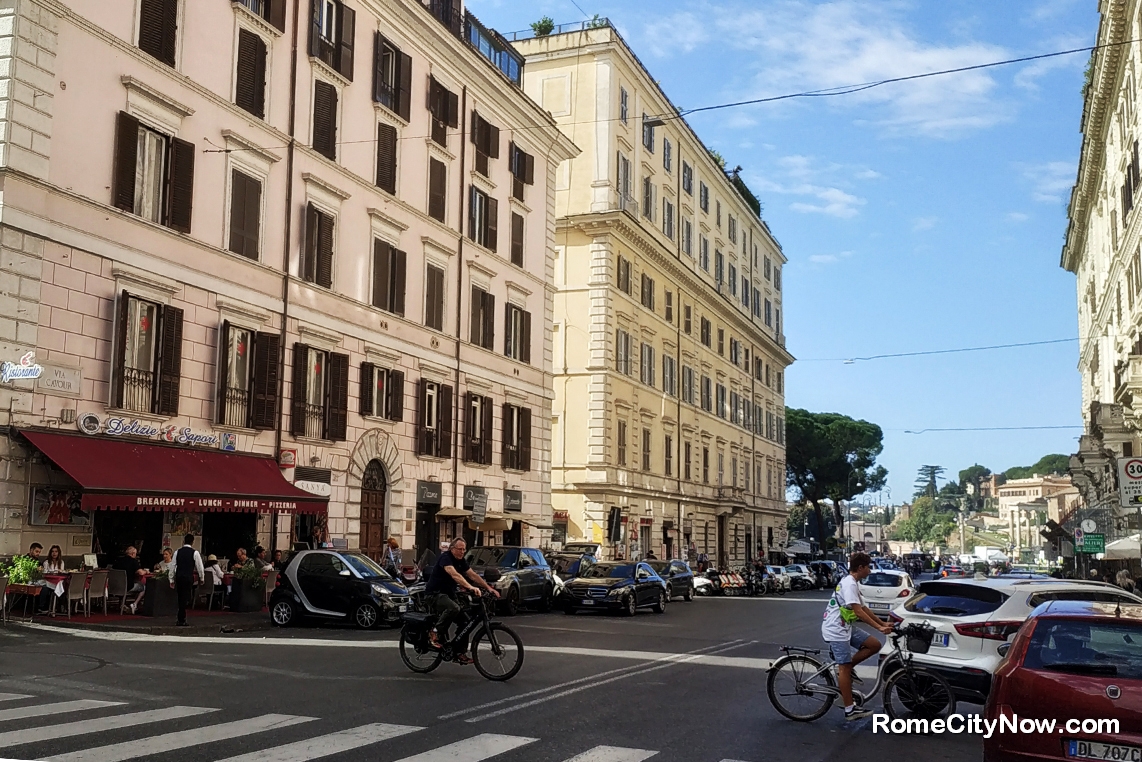 View of Colesseum from Via Cavour
Scalinata dei Borgia o Vicus scelleratus, Via Cavour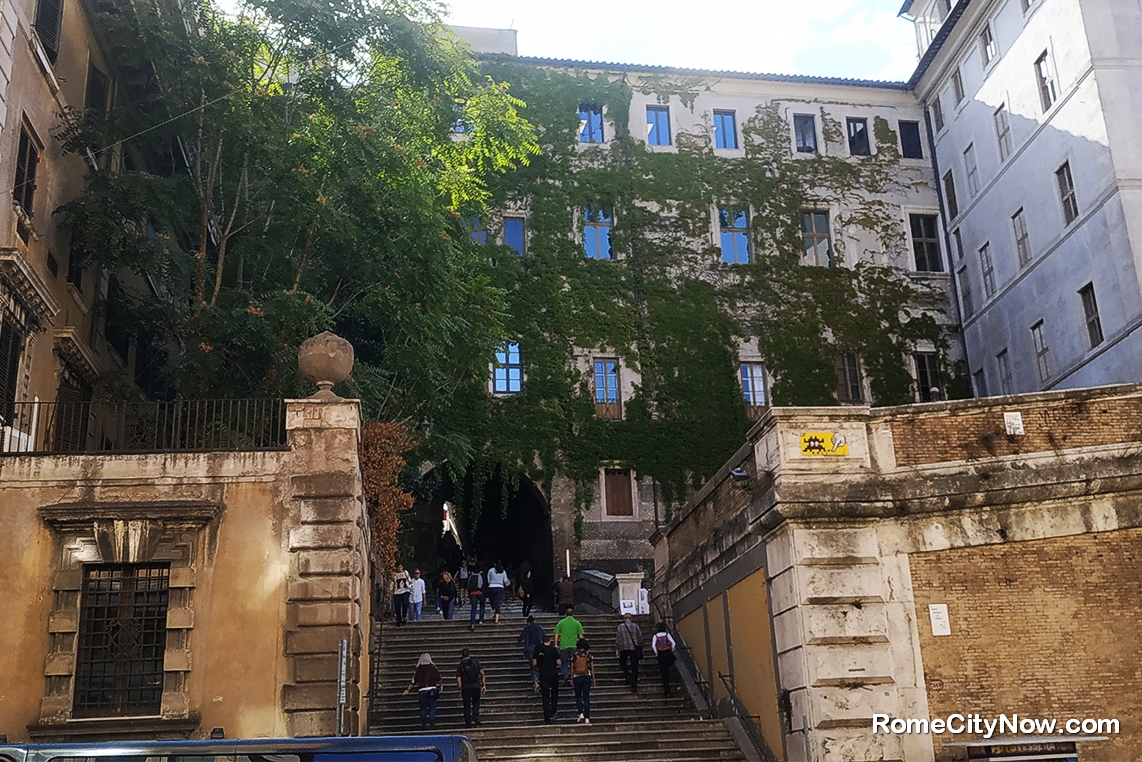 Check the Historic Hotels in Rome
.
Prices in Rome
Best Luxury hotels in Rome
Best Family hotels in Rome
Best Highest-Rated Hotel in Rome
Rooftop hotels in Rome
Share This
---