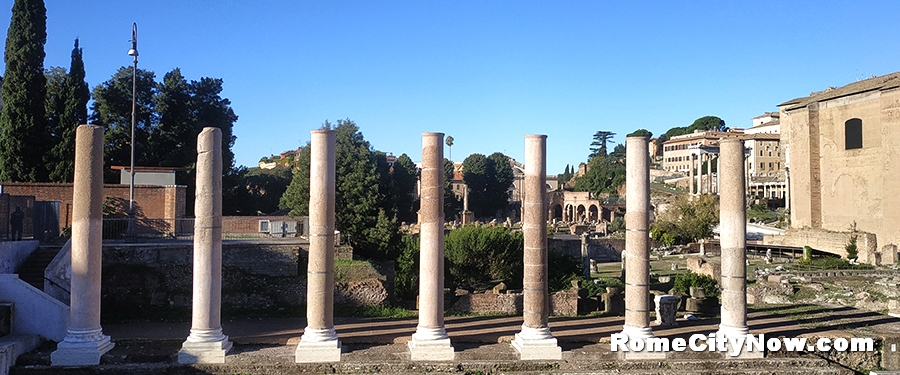 Roman Forum
Roman Forum is a square, located in the heart of the old part of the city. It tells tourists about the history of the political life of the Eternal city. After all, the most important decisions were made in ancient times here.
Historical facts
Initially, the lowland between the hills, on which the ruins of the Roman Forum are located today, was used as a burial place. The lowland was drained of moisture during the reign of Lucius Tarquinius Priscus. The first sewer system was installed here.
Benches and tribunes were built, and places for celebrations and executions were set aside after the draining of the area. Since the time, this place has expanded and gained increasing importance in the economic and political life of Rome. Many people from all over Rome came here every day to participate in the ancient forums.
Roman Forum in the present day
Today, many tourists come every day to see the ruins of the once-powerful forum. The ancient monuments of architecture, which are a vivid symbol of the significance and scale of this place in the old days, are located here. Among them:
1.
Curia.
2.
Comitium.
3.
Black stone.
4.
The Golden Milestone
5.
Umbilicus Urbis.
Map of city + hotels and apartments
We wish you a wonderful walk!
Share This
---