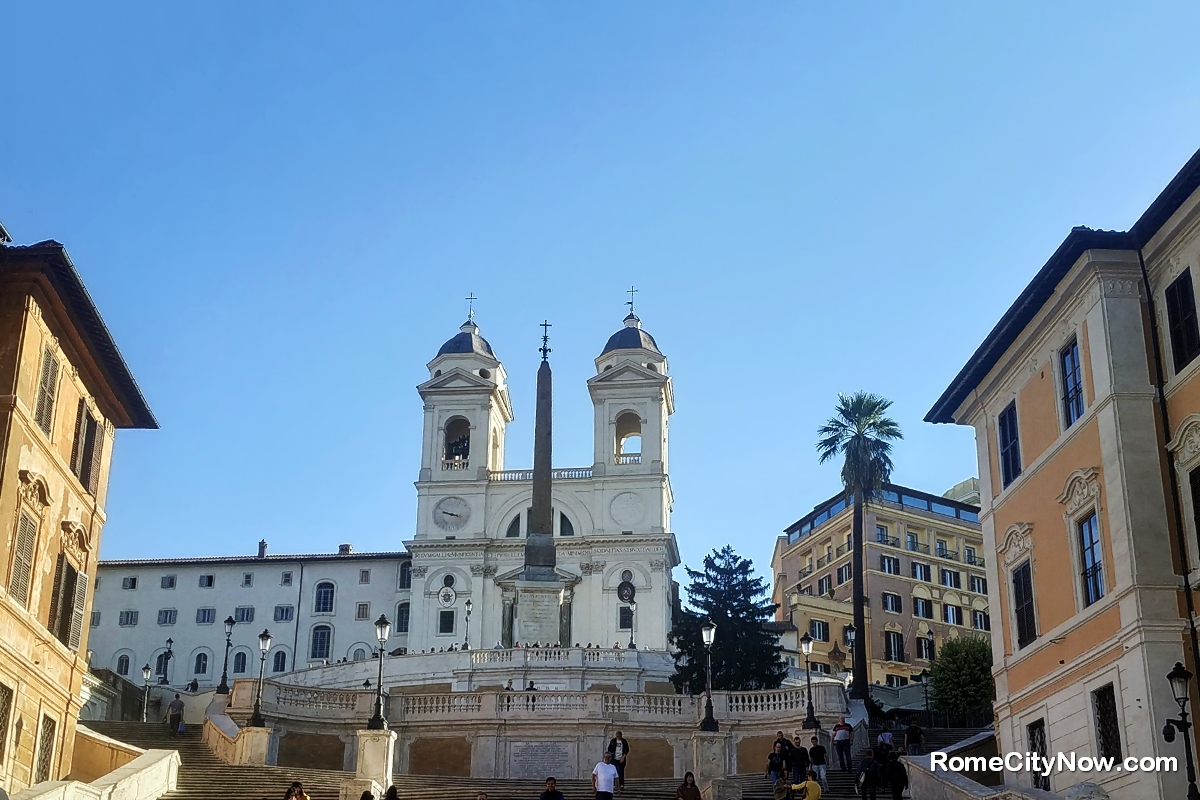 Trinita dei Monti
Chiesa della Trinità dei Monti - the church is located in Rome, at the northern tip of the Quirinal Hill, near the Pincio Hill. Titular church since April 13, 1587. The famous Spanish Steps originate from the church to the Piazza di Spagna. The Church of the Holy Trinity is one of the five French-speaking Catholic churches in Rome, along with San Luigi dei Francesi, San Nicola dei Lorenesi, Sant Ivo dei Bretoni, Santi Claudio and Andrea dei Borgognoni.
Trinita dei Monti, temple view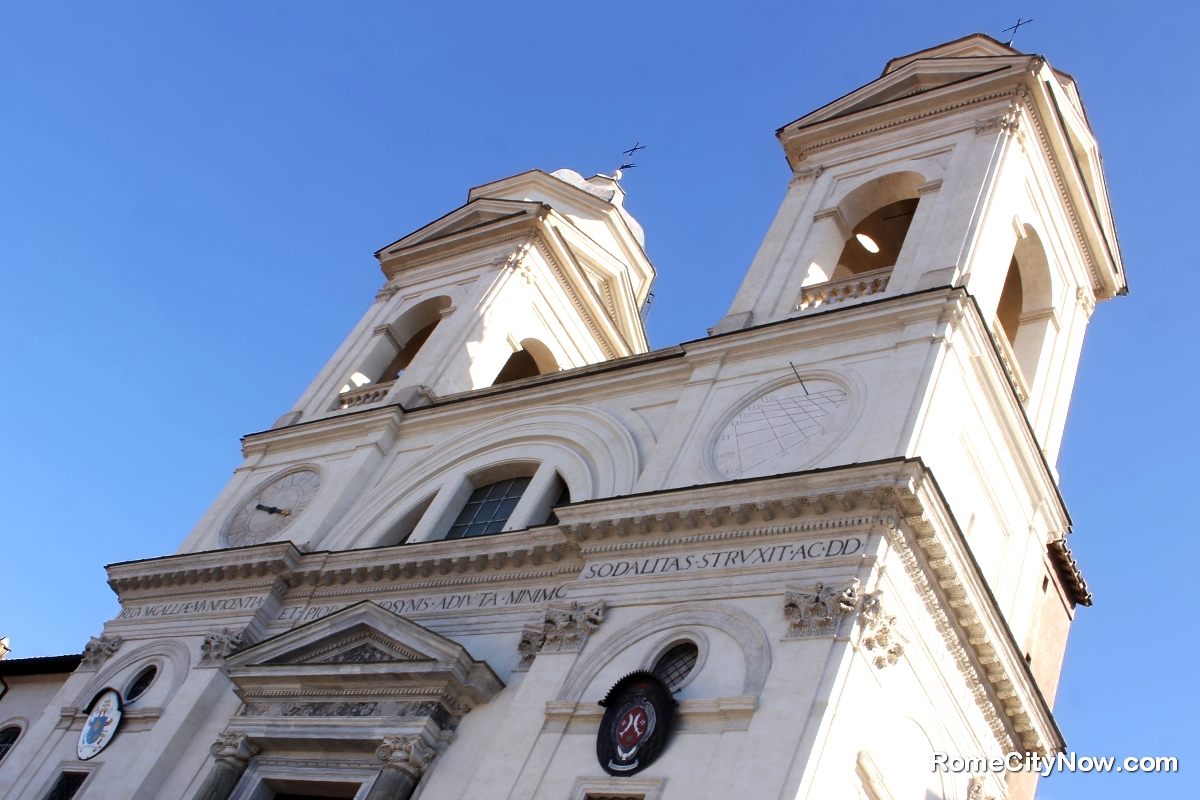 The origin of the church is associated with the history of the invasion of Italy in 1494 by the French troops of Charles VIII. In 1495, the French king and Pope Alexander VI signed a peace agreement. Charles VIII ordered the construction of several churches in memory of his stay in Rome, in particular, at the request of the French monks of the Dominican order and St. Francis di Paola, the Church of the Holy Trinity. The construction of the church began in 1502 by order and at the expense of King Louis XII of France.
During the French Revolution of 1789-1791 it was destroyed, but then, in 1816, the architect F. Mazois, with the students of the French Academy in Rome, restored the temple, The new façade of the church follows similar Roman Baroque designs by Giacomo della Porta and Carlo Maderno. The French Academy from 1803 was located nearby in the former Villa Medici.
Nearby is the fashionable hotel Hassler Roma 5* is in 19th-century building, located at Piazza della Trinità dei Monti 6. Via Sitina street from here leading to Piazza Barberini.
Historic Cafe El Greco since 1760, located at Via dei Condotti 86, also here is atmospheric cafe Babington's tea room opened in 1893, located at Piazza di Spagna 23.
Obelisco Sallustiano terrace area has a nice view of the popular street for shopping, Via dei Condotti and its part of the road complex Tridente, also you will see the magical Fontana della Barcaccia designed by famous Pietro Bernini in 1623.

Map of city + hotels and apartments
Sallustiano Obelisk Roma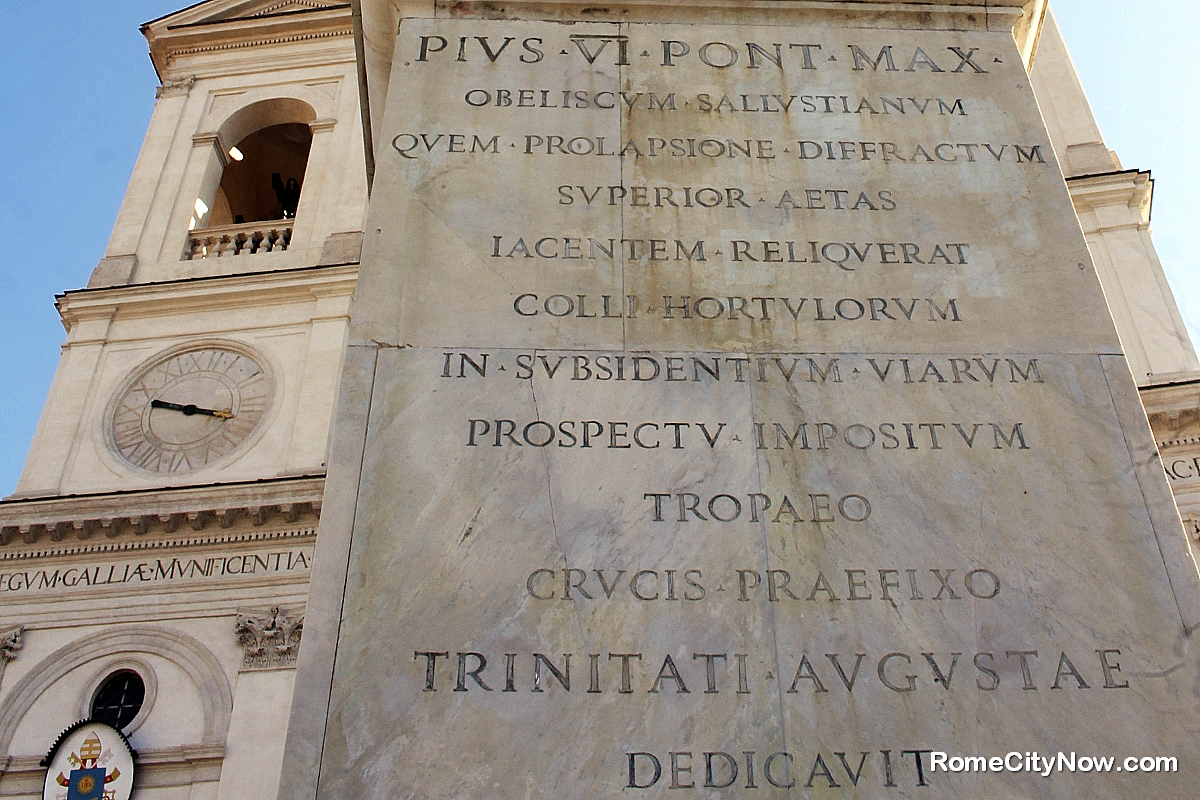 Prices in Rome
Share This
---