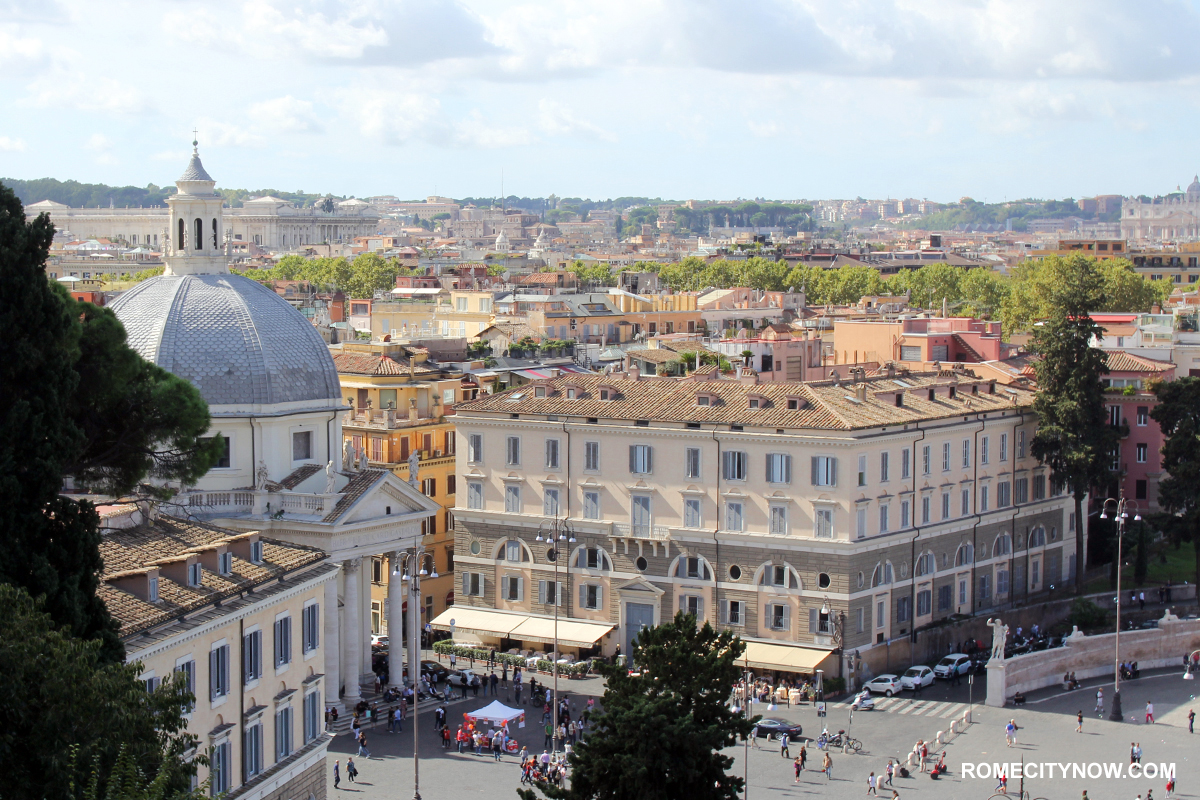 Tridente in Rome
Tridente - is the complex of roads formed by three straight streets of Rome, departing from Piazza del Popolo and diverging southward, taking the shape of a trident, it starts from Chiesa Santa Maria dei Miracoli and Basilica Santa Maria in Montesanto. This is one of the greatest urban achievements of the 16th century.
At the beginning of the 1st century, this area was mainly occupied by urban gardens and vineyards, as well as a port area. The urban area of the Trident, surrounded by the streets of Ripetta and Via del Babuino and centered on Via del Corso, was the result of urban development in the area, between the 15th and 17th centuries. In 1704, the port of Ripetta was opened, recreated in monumental forms, Completion of the Trinità dei Monti staircase, work by Francesco De Sanctis, executed between 1723 and 1726, this was the excellent completion of the Trident project At the turn of the Napoleonic era, the architect Giuseppe Valadier greatly changed the Piazza del Popolo, enlarging it and giving it its current elliptical shape, previously trapezoidal, connecting it with the Pincio Park at the top with an elegant staircase and terrace.
Here is classic restaurants like Roman restaurant called Dal Pollarolo 1936 founded in 1936, located at Via di Ripetta 4 and well-know pizzeria PizzaRé since 1995, located at Via di Ripetta 14.

Hotels in Rome on the map
View of Via del Babuino
Hotels and Apartments near Piazza di Spagna and Piazza del Popolo
Rocco Forte Hotel De Russie 5*
Babuino 79 4*
Residenza Canova Tadolini Luxury Rooms & Suites 4*
Babuino Palace&Suites 79 4*
Piazza di Spagna Comfort Rooms 4*
Canova Rooms in Spanish Steps 4*
Piazza Di Spagna Fantastic Apartment 4*
Babuino 4*
Baboon Room
The First Roma Dolce 5*
Corso 281 Luxury Suites 5*
Mini Studio con Balcone a Piazza del Popolo 4*
Tridente Suites 4*
Residenza Al Corso 4*
EMERALD Luxury Suite Apartment 4*
The Chic Suite 4*
Rent In Rome Grand Master Suites 4*
Town House Spagna 4 - Spa Baths 4*
7 Inn Spanish Steps 4*
Rarity Suites 4*
Residenza Di Ripetta 4*
Rome Center Relais 3*
Spanish Diamond Luxury Suites & Jacuzzi 4*

View of Via del Corso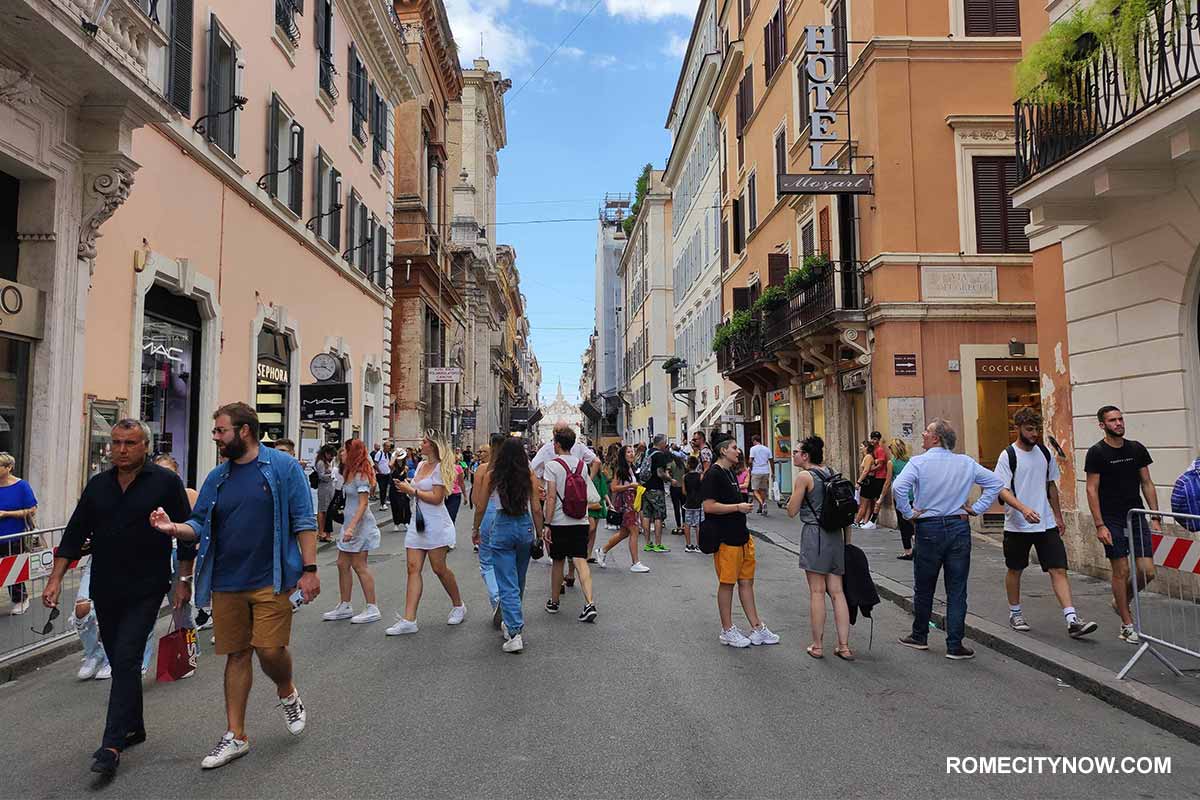 Map of city + hotels and apartments
Prices in Rome
Book the Luxury hotels in Rome
Book the Family hotels in Rome
Book the Budget hotels in Rome
Share This
---