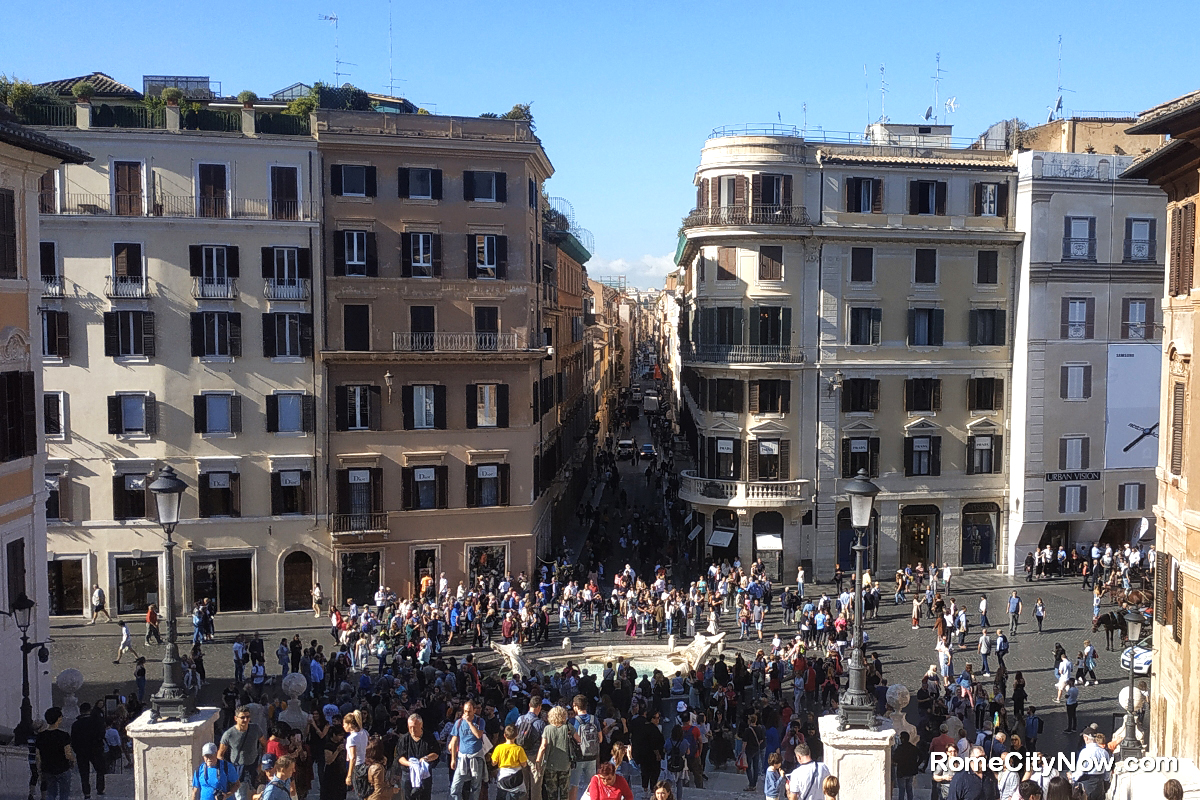 Via dei Condotti, Roma
Via dei Condotti, it will be interesting not only for history connoisseurs but also for shopping fans. You can ses street from Piazza di Spagna and Spanish Steps.
The first mention of Via dei Condotti dates back to Ancient Rome. It took its origin from the Pincian Hill. The end of the street was located on the coastal sections of the Tiber River. The street got its name because of the ancient water pipes that were carried out here in ancient times, they provide the transfer of water from the Pincian Hill to the Campus Martius. The street is part of the road complex Tridente in Campo Marzio area.
Via dei Condotti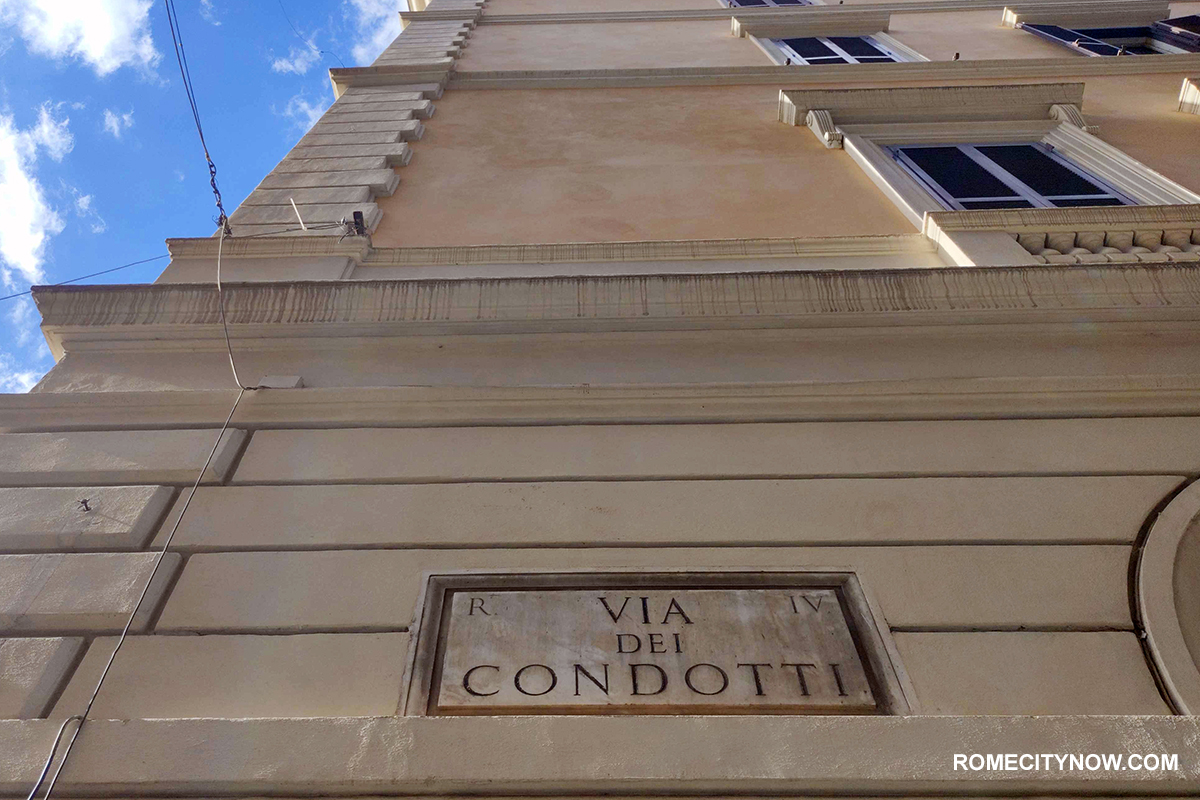 Lining the stylish street and near the Piazza di Spagna and Largo Goldoni are several structures of touristic, historical interest
.
Santissima Trinità a Via Condotti (18th century)
Palazzo degli Ansellini (19th century)
Palazzo Della Porta Negroni Caffarelli (19th century)
Palazzo Avogadri Neri (17th century)
Palazzo di Malta (18th century)[8]
Palazzo Megalotti (18th century)
Antico Caffè Greco (18th century)
Palazzo Maruscelli Lepri (17th century)
Via dei Condotti at the Present Time
Many shopping fans are familiar with this street. After all, it is here that numerous boutiques of world-famous brands are concentrated. Storefronts such as Hermes, BVLGARI, Céline, Tiffany, Gucci, Valentino, Prada, Dolce & Gabbana, Montblanc, as well as numerous other brands, attract a huge number of tourists every day.
However, it is worth noting that Via dei Condotti is famous not only for its huge shopping opportunities as we said before, but also for its historical monuments. They are sure to impress you with their greatness and splendor. In addition, this combination of antiquity and modernity in one place undoubtedly deserves the attention of every guest of the Eternal City.
Gucci located on Via dei Condotti, 8
Best Hotels on Via dei Condotti in Rome
The Inn Apartments Spagna by The Goodnight Company 4*
Riccardo Condotti Suite 4*
Rhona's Rooms 4*
Gucci on Via dei Condotti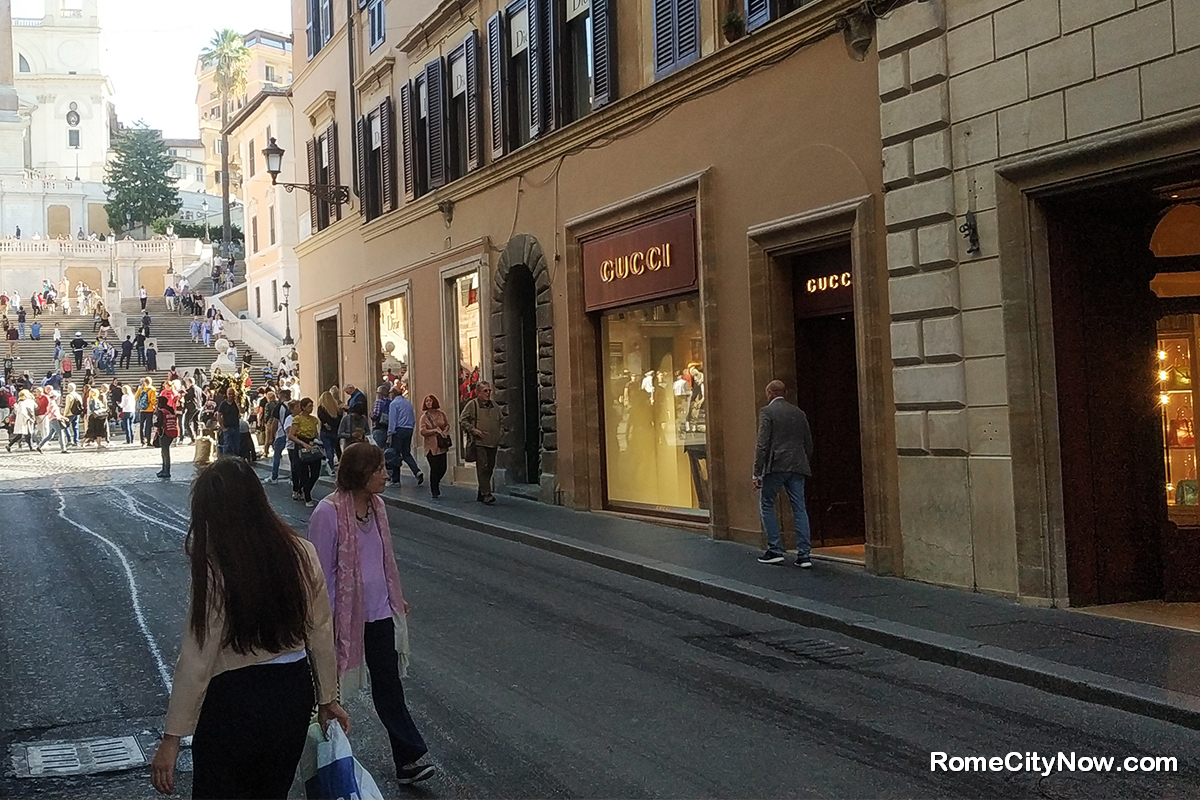 Nearby: Via del Babuino, Via della Croce
Antico Cafe Greco since 1760
If you visit Via dei Condotti, you should definitely find building № 86, this is where the oldest cafe called Antico Caffe Greco is located since 1760. It has been very popular among famous personalities not only in Italy. but also among prominent figures from all over the world since its opening. Schopenhauer, Federico Fellini, Byron, Goethe, and Sophie Lauren were the famous cafe visitors.
Book the Hotels in Rome on the map
Palazzo Malta
The residence of the Grand Master of the order of Malta is located in this seemingly inconspicuous building located at 68 Via dei Condotti. It is worth noting that the meetings of the world's oldest knight organization are held here even at the present time. The Palazzo Malta has a very important historical and political significance. You should definitely take a look at this building.
Apartment of the Radio Creator
If you are interested in the history and life of various prominent figures, then you will certainly be interested to see the building where Guglielmo Marconi lived. He was one of the creators of radio. The Nobel Prize winner's apartment is located at 11 Via Dei Condotti.


Prices in Rome
Best Luxury hotels in Rome
Best Family hotels in Rome
Rooftop hotels in Rome
Share This
---