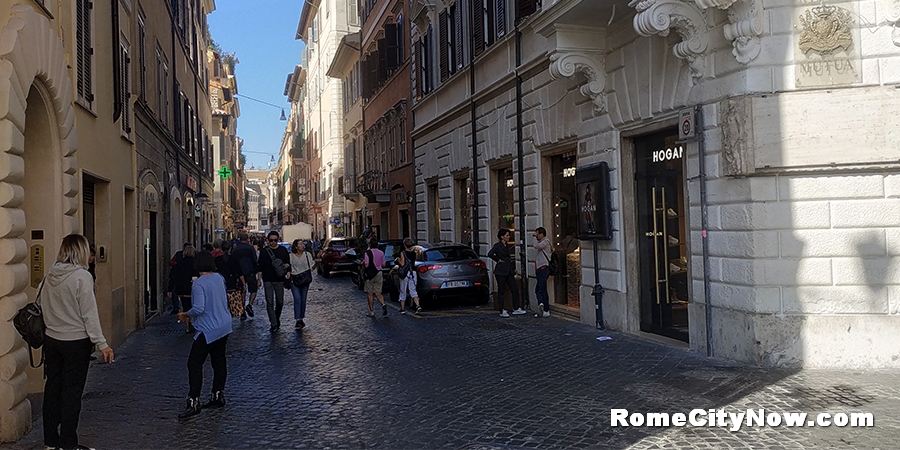 Via della Croce, Roma
Via Della Croce is one of the most crowded in Rome, located in Campo Marzio area. A huge number of tourists come here every day to see its sights, have a good time, and enjoy the spirit of Rome.
The street of Via della Croce starts at Piazza Di Spagna. This fact attracts many visitors who want not only to take a walk along one of the busiest and most elegant streets of Rome but also to admire the most famous square of the Eternal City. However, it is worth noting that you can enjoy the views of Via della Croce and visit excellent cafes and restaurants located here. You will have a great opportunity to taste Italian cuisine here to get even closer to the traditions and culture of Rome and the country as a whole.
If you visit the street in the warm season, you will have the opportunity to taste the culinary masterpieces that local chefs will cook, in the open air. Many restaurants and cafes prepare outdoor tables.
You will also have the opportunity to visit restaurants that offer visitors dishes from different countries. For example, there is an Austrian restaurant here. In addition to restaurants, there are many cafes and pastry shops here. You will have the opportunity to taste delicious desserts and sweets here.
One of the most popular place is D'Angelo Pasticceria founded in 1927.
Venchi Cioccolato e Gelato - famous brand with 140 years of history of ice cream located at 25/26 Via della Croce.
Pompi another famous brand of ice cream opened in 60's located at Via della Croce 82.
Well-know IL SALUMAIO located at Via della Croce 28.
D'Angelo Pasticceria Pizzeria on Via della Croce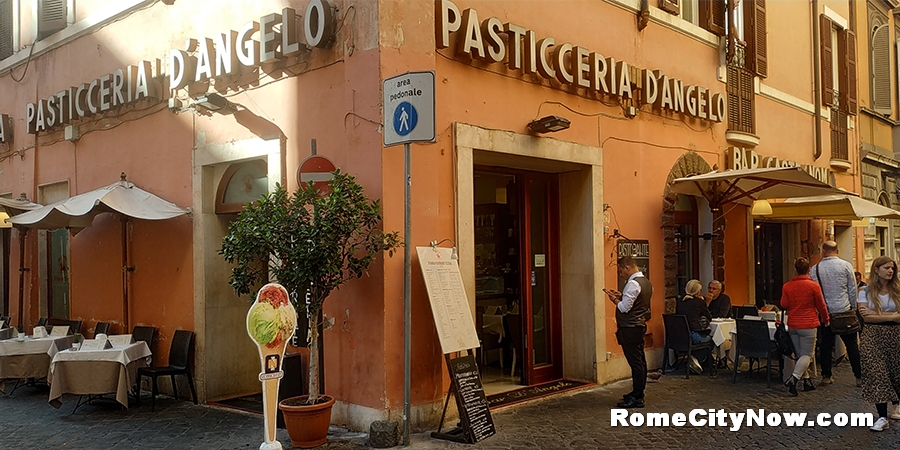 Hotels and Apartments on Via della Croce in Rome
The Spanish steps apartment 67
Valadier Historic Residence | Romeloft 4*
Croce 3*
Sonder - Spanish Steps Lofts
Condotti Palace 4*

Hotels & Apartments
A distinctive feature of Via Della Croce. is the fact that there are many grocery stores here. It is worth noting that you will not find them on other streets that are adjacent to Piazza Di Spagna. Therefore, if you want to buy local products, you should definitely pay attention to this street.
You can also visit a small market where you can buy fresh vegetables. It is located at the intersection of Via della Croce and Via Bocca di Leone.
You can also visit stores that offer a variety of products from both local and world-famous manufacturers. Women's, men's and children's clothing and shoes, accessories, jewelry, and souvenirs – all this you can find in the stores located on Via Della Croce. Here is also well-know stationery store Vertecchi located at Via della Croce 70 a/b.
IL SALUMAIO on Via della Croce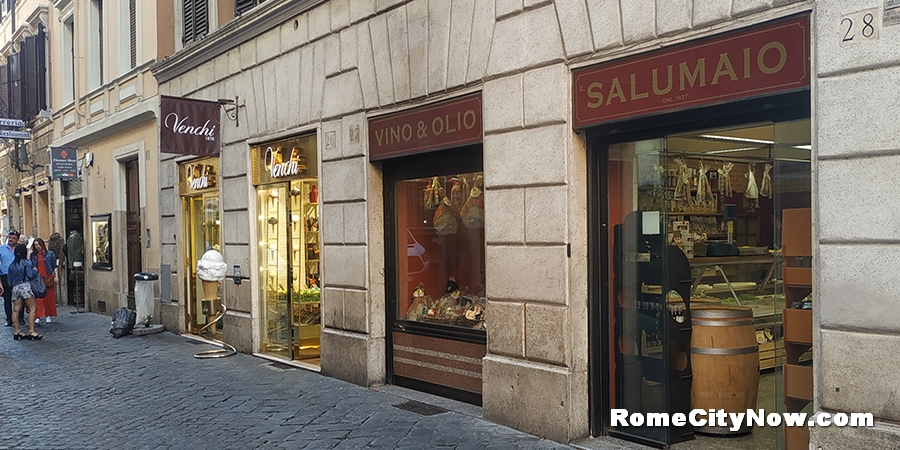 So if you want to visit the famous Piazza Di Spagna, be sure to go there through Via della Croce. You can visit interesting cafes and restaurants that serve dishes from both Italian and other countries' cuisine. You will also have the opportunity to purchase local products and fresh vegetables here. The most important thing is that you can enjoy a cozy and relaxed atmosphere, being in the heart of the crowded capital of Italy, nearby: Via dei Condotti, Via del Babuino

Check the Historic Hotels in Rome
.
Via della Croce, Rome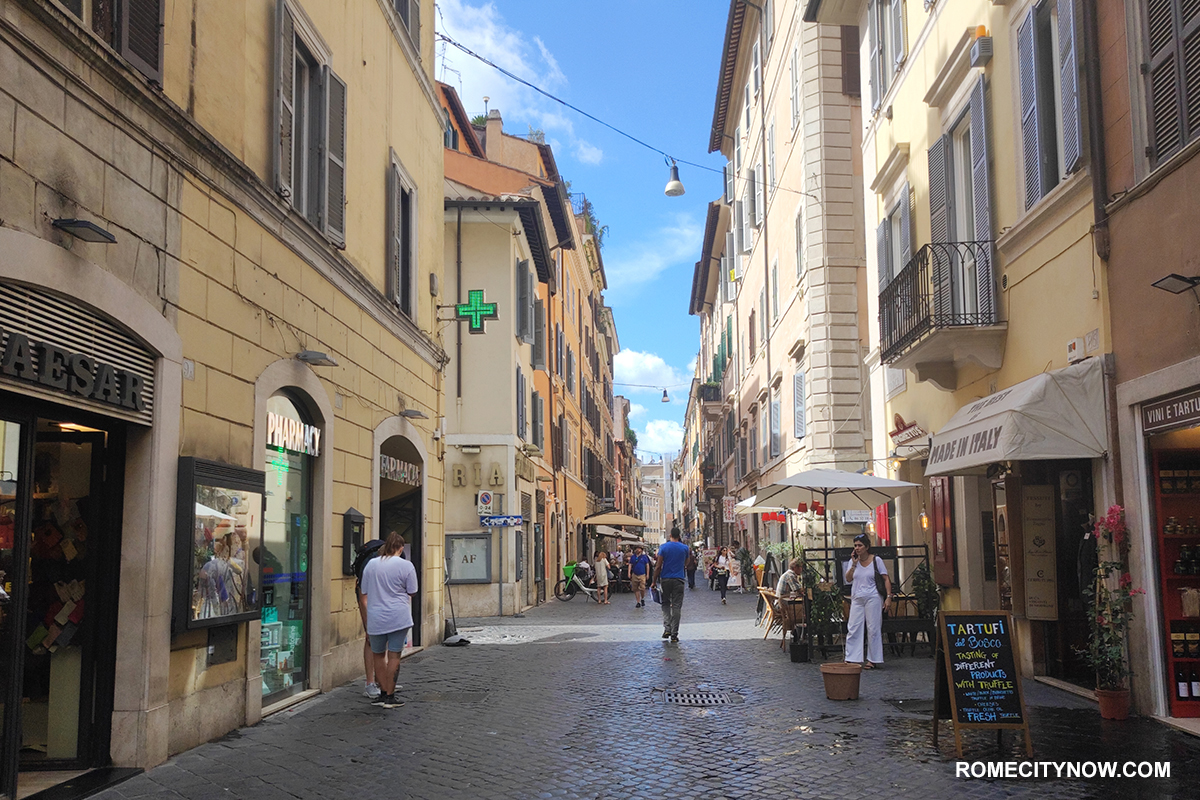 Prices in Rome
Hotels near Colosseum
Share This
---