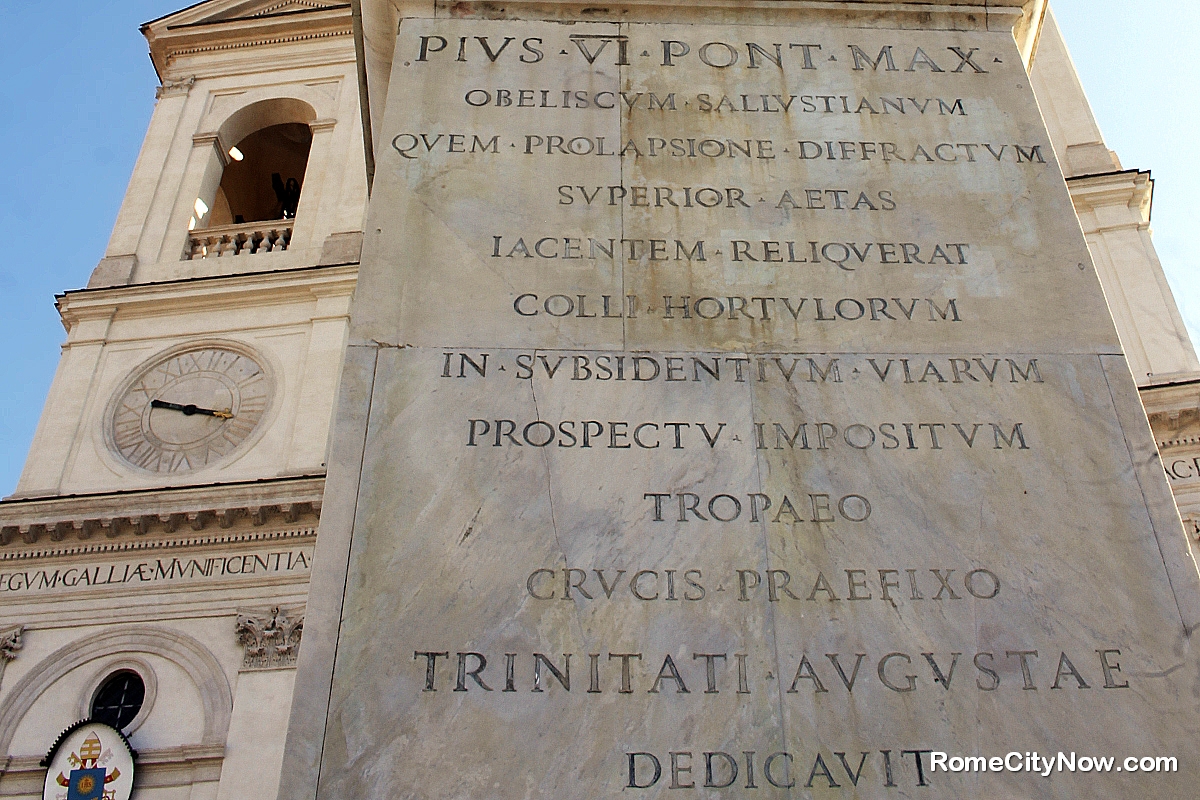 Obelisco Sallustiano in Rome
Obelisco Sallustiano - The Obelisk of Sallustiano is an obelisk in Rome, installation date is 1789, height 13.97 meters and height with pedestal 30.45 meters, located in Piazza della Trinita dei Monti in front of the church of Trinità dei Monti and at the top of the Spanish Steps leading to Piazza di Spagna in the Campo Marzio area.
Built during the Roman period, probably between the 2nd and 3rd centuries, in imitation of the Egyptian obelisks. It was originally installed in the gardens of Sallusti, on Pincio. In 1789, Pope Pius VI made a controversial decision, placing him in a good spot at the top of the Spanish Steps. There are 2 streets on the right, Via Gregoriana and Via Sistina, the last one leads directly to the square Piazza Barberini.

Obelisco Sallustiano, Rome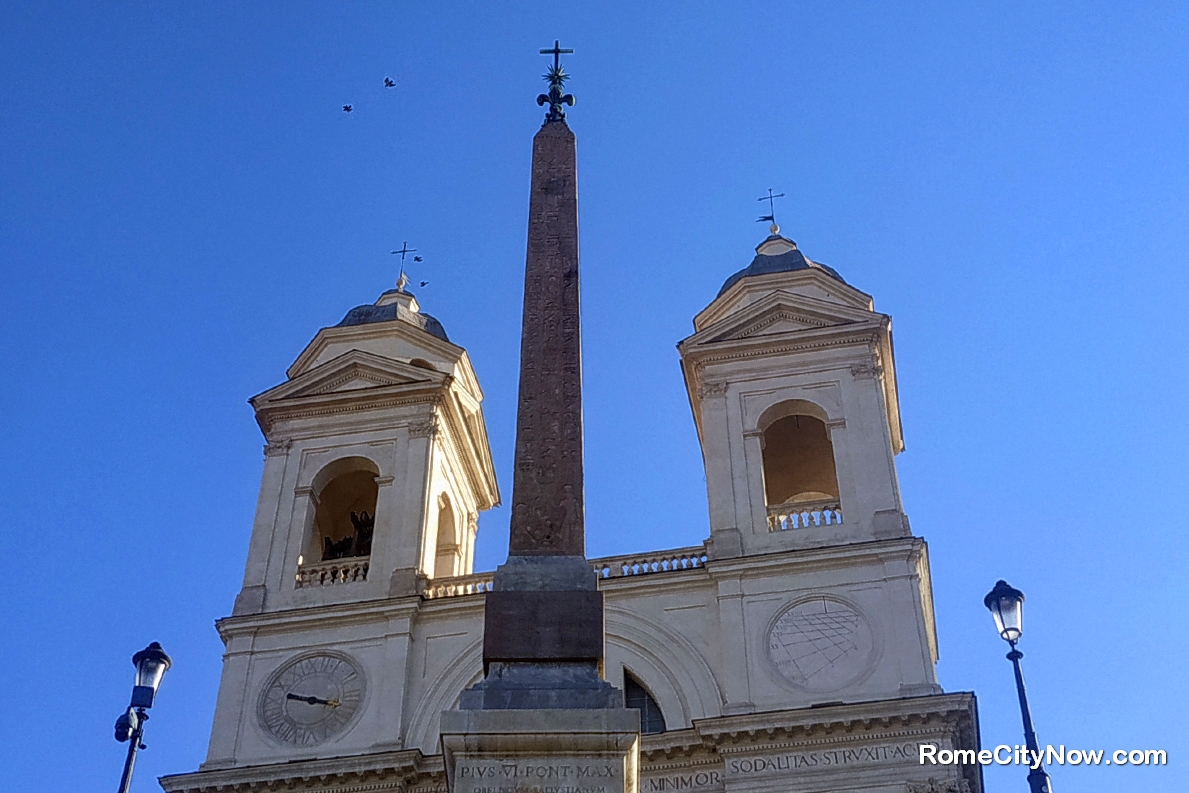 Hotels near Obelisco Sallustiano in Rome
Piazza Trinità Dei Monti 16 - Ingrami Suites and Spa 4*
Piazza Trinita Dei Monti 17 - Hotel Scalinata Di Spagna 3*
Via Gregoriana 25 - My Spanishsteps 4*
Scalinata di Trinità Dei Monti 10 - Royal Suite Trinità Dei Monti 4*
Piazza Trinità dei Monti 16 - Rome in your heart - Spagna apartment 4*
Map of city + hotels and apartments
Prices in Rome
Share This
---