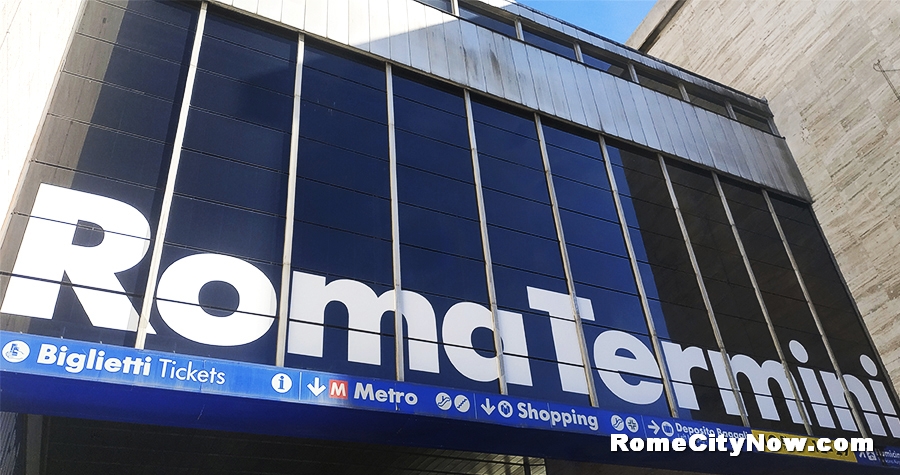 About Termini
Futuristic building station Roma Termini is the largest and main train station in Rome, in Italy and 5th in Europe, opened in 1863, and owes its name to the nearby Baths of Diocletian. It is the only stop in the historic city center, at Piazza dei Cinquecento, nearby Palazzo Massimo alle Terme, in rione Esquilino, thes area is known for its budget hotels and basic, traditional trattorias. The station includes toilets, currency exchange, luggage storage, free Wi-Fi, ATM, shops, bars, restaurants and supermarkets.
Station has 32 platforms, over 800 trains arrive and depart from Termini every day, with over 450,000 passengers daily and 150 million passengers every year.
Transport Connections
Metro
line A and B connect the train station to the Rome metro network.
Buses
there are several buses outside in front of Termini station, buses run all over Rome.
Taxi
rank in front of the station.
Airport
from Roma Termini there is a fast shuttle train connection to the
Fiumicino Airport
, platforms 27 or 28, it takes 32 minutes. Buses operators like
TAM
,
TerraVision
. you can see a lot of restaurants, food shops
Tigre
,
Simply Market
and clothes store
Upim
, 100 meters from the station there is fastfood
KFC
Termini Railway Station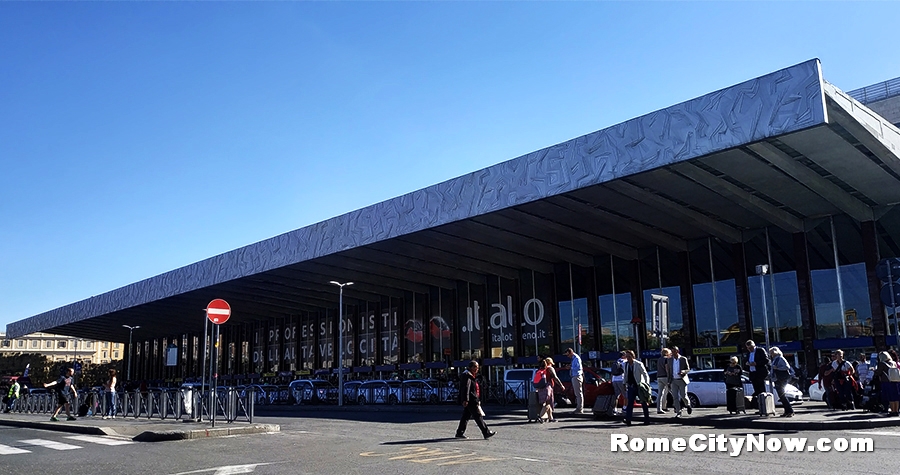 Map of city + hotels and apartments
Buy Train Tickets Online
TrenItalia
,
TheTrainLine
,
ItaliaRail
.
Buy Bus Tickets Online
TAM
,
Terravision
,
Tam Bus Stop, Termini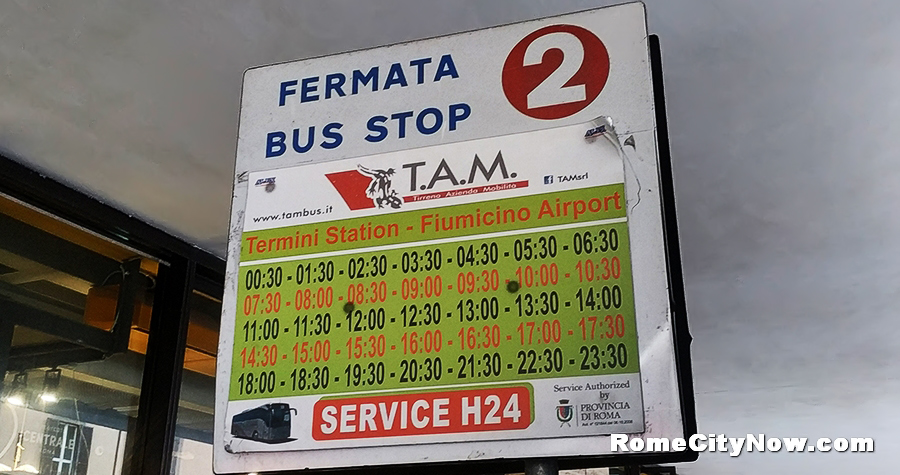 Termini, night view
Phrases for Travelers
Prices in Rome
Where to Eat in Rome<
Hotels near Termini
Most Popular Attractions in Rome
We wish you a wonderful trip!
Share This
---