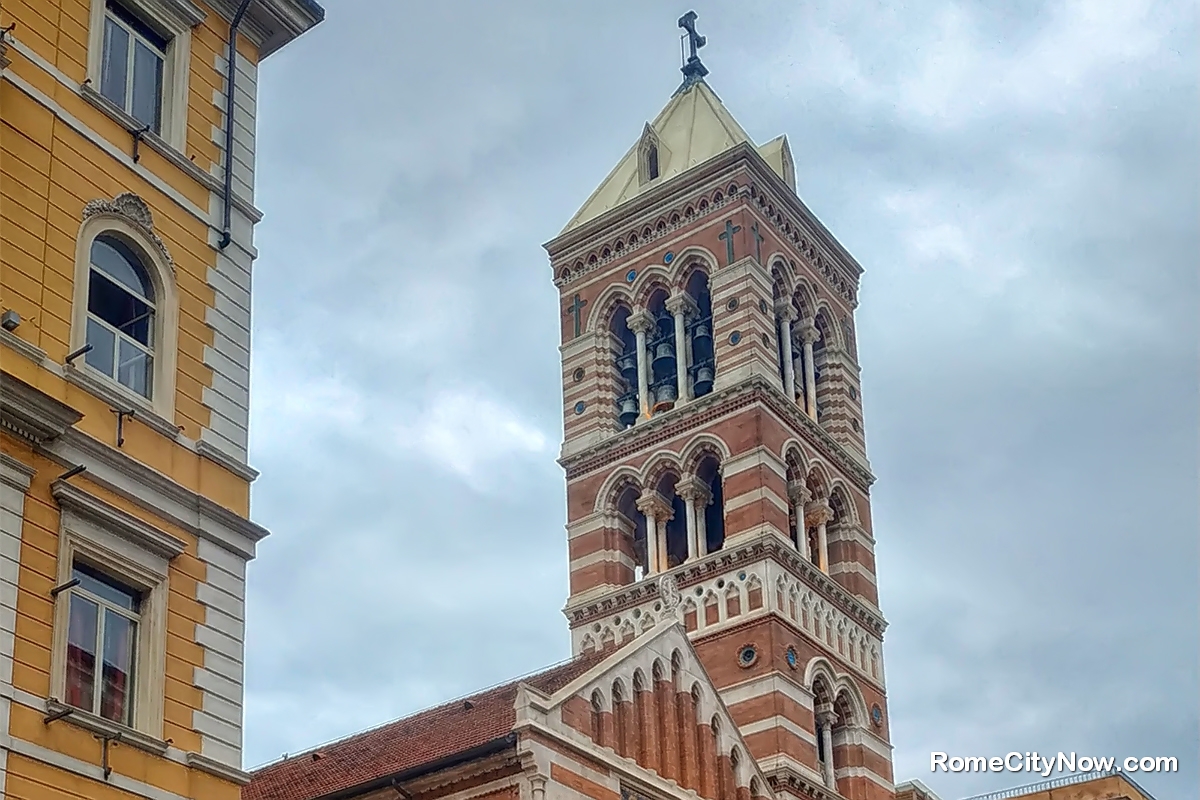 St. Paul's Within the Walls, Rome
San Paolo entro le Mura - church located on Via Nazionale 16a, in the Castro Pretorio area. Also known as the American Church in Rome, is the Episcopal Church in Europe. This is the first Protestant church built in Rome. Designed by the English architect George Edmund Street in the Gothic Revival style, completed in 1880. There are mosaics in the church, which are the largest works of the English Pre-Raphaelite painter Edward Burne-Jones.
The church is located on one of the main streets of Rome, Via Nazionale, 400 meters from square Piazza della Repubblica.
Nearby, literally across the street is old Irish pub The Flann O'Brien since 1993, located at Via Nazionale 17.

Hotels near San Paolo entro le Mura in Rome
Via Nazionale 7 - Hotel Quirinale 4*
Via Nazionale 89A - Casa Terrazza Colosseo 4*
Via Nazionale 243 - Hotel Gea Di Vulcano 3*
Via Nazionale 18 - Hotel Cortina 3*
Via Nazionale 69 - Vibe Nazionale 3*
Via Nazionale 243 - Nazionale Palace Suites 3*
Via Firenze 11 - Suite Opera Rooms 3*
Via Nazionale 22 - Hotel Artemide 4*
Via Del Viminale 31 - Hotel Lirico 3*
Map of city + hotels and apartments
Prices in Rome
Share This
---