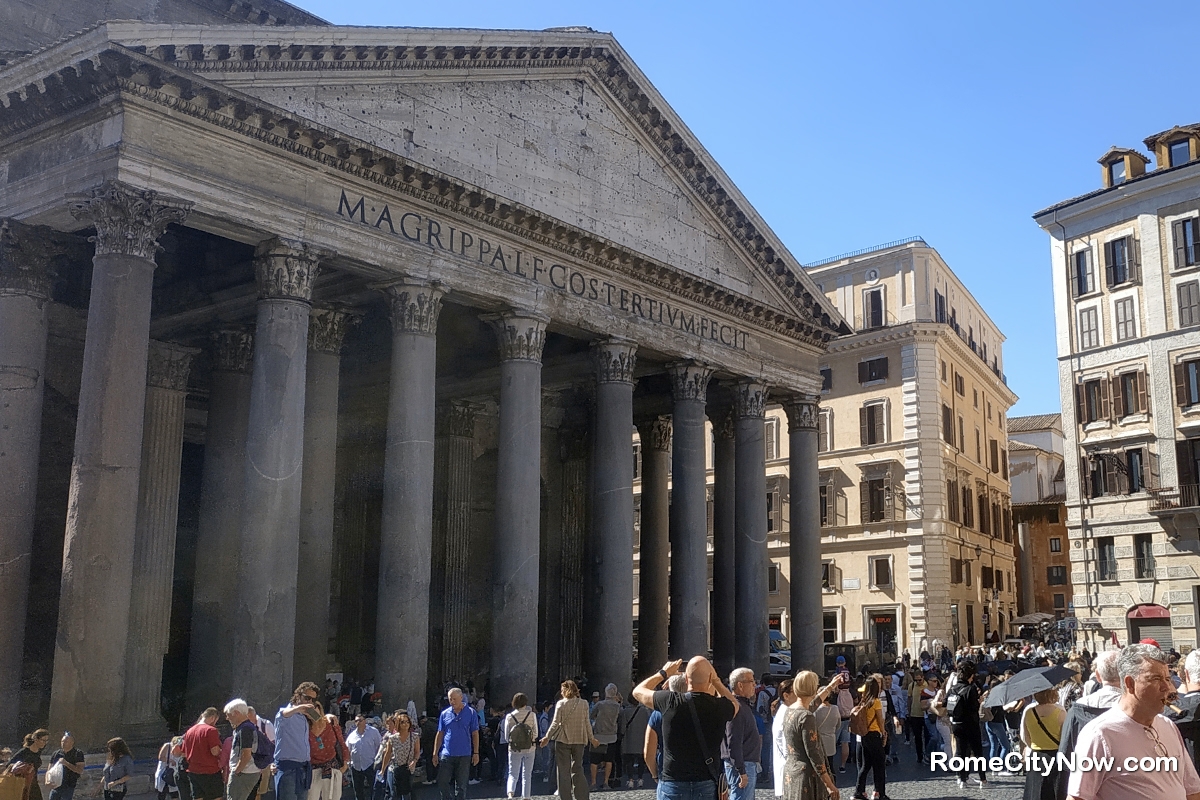 Pantheon, Roma
Pantheon - from the Greek "Temple of all gods". The Pantheon of Agrippa, also known as the Roman Pantheon, is one of the architectural masterpieces of the Italian capital. This is the best-preserved building of Ancient Rome. Located on Piazza della Rotonda, between the Fontana de Trevi and Piazza Navona.
The construction of the present Pantheon was carried out during the reign of Hadrian, in 126 AD. Agrippa's name comes from the site where the current building was built, which was previously occupied by the Agrippa Pantheon, which was built this year. 27 BC, which was destroyed by fire in 80 AD. At the beginning of the 7th century, the building was donated to Pope Boniface IV, who converted it into a church, and currently the building is in perfect state of preservation.
Entrance: 5 euro, the entrance ticket can be purchased directly at the cash desk, cash/card or online on official website of MUSEITALIANI www.museiitaliani.it
The line on the right is for purchasing tickets with a credit card, the line on the left is for purchasing with cash, the middle line is for pre-purchased tickets (online).
Free entry every first Sunday of the month.
Architecture of Pantheon
The most surprising fact of the architecture of the Pantheon is its size: the round building has exactly the same diameter as its height: 43.5 meters. The dome of the same diameter is larger than that of St. Peter's Basilica in the Vatican. At the top, there is a hole 9 meters in diameter through which natural light illuminates the entire building.
Hotels and Apartments near Pantheon in Rome
Hotel Sole Al Pantheon 4*
Hotel Pantheon 4*
Albergo Abruzzi 3*
Eva's Luxury Home
Rondanini View 4*
Hub Pantheon 4*
Dimora Degli Dei 4*
Hotel Nazionale 4*
Martius Private Suites Hotel 4*
Domna Luxury Suites 4*
Little Queen Pantheon 4*
Grottini Luxury Suites ~ Pantheon 4*
Cathy's Luxury Home 4*
EVE Luxury Apartments Pantheon 4*
Pantheon house by Varental 4*
Pantheon Balcony Morgana Suite 4*
Best Suites Pantheon 3*
Maison Leonardo al Pantheon View 4*
Hotel Albergo Santa Chiara 3*
Albergo del Senato 3*
Domus Rotundae Pantheon 4*
La Residenza del Sole al Pantheon 4*
A Window on Pantheon 4*
Dimora Degli Dei 4*
Pantheonview - Luxury Suites 4*
Pantheon La Rotonda 4*
The Pantheon Apartment 4*
Fontana del Pantheon
Beautiful Fontana del Pantheon designed by Giacomo della Porta in 1571, this fountain comprising four dolphins, was completed in 1576 by Filippo Barigioni. It stands in the Piazza della Rotonda.
Here is atmoshpher Roman restaurant Armando al Pantheon opened on 1961 by Armando Gargioli, located at Salita dei Crescenzi 31, also here is working old fish restaurant since 1961 called La Rosetta located at Via degli Orfani 84
Unique coffee shop in heart of ancient Rome is famous La Casa Del Caffè Tazza D'oro since 1944, located at Via della Rosetta 8.
Piazza della Rotonda crowded by tourists to see Pantheon, Rome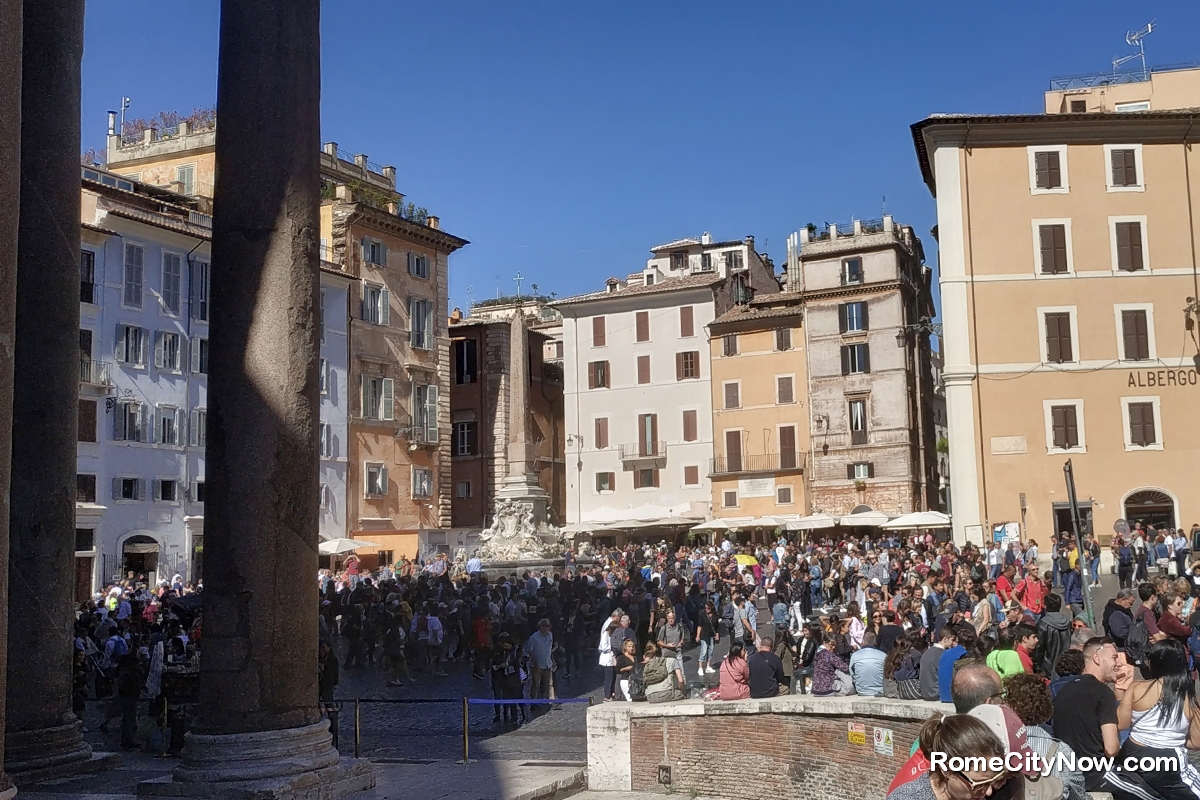 Hotels & Apartments
Luxury hotels in Rome
Family hotels in Rome
Budget hotels in Rome
Share This
---