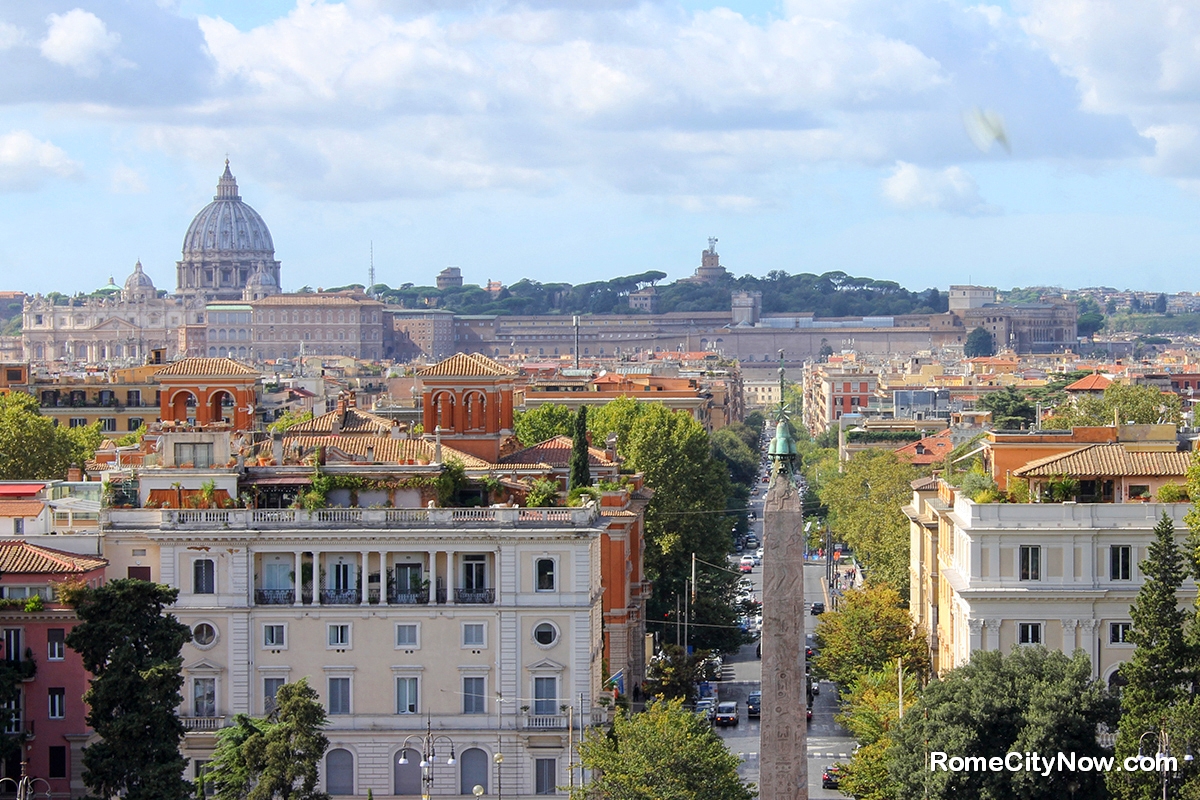 Terrazza del Pincio in Rome
Terrazza del Pincio - is a panoramic terrace at the top of the Pincio hill, used as a tower overlooking Piazza del Popolo below. The construction of the terrace began in 1826 by Giuseppe Valadier, who also designed the square Piazza del Popolo.
From here there is a beautiful view of the dome of San Pietro, Castel Sant'Angelo and Santa Maria del Popolo, there is also a beautiful view of the churches Basilica Santa Maria in Montesanto and Chiesa Santa Maria dei Miracoli, from here you can see the Fontana del Nettuno and the entire Obelisco Flaminio. Teresa is surrounded by a picturesque forest, and there is also a playground where all sorts of events are held, including performances by musicians.

View of Santa Maria del Popolo, Terrazza del Pincio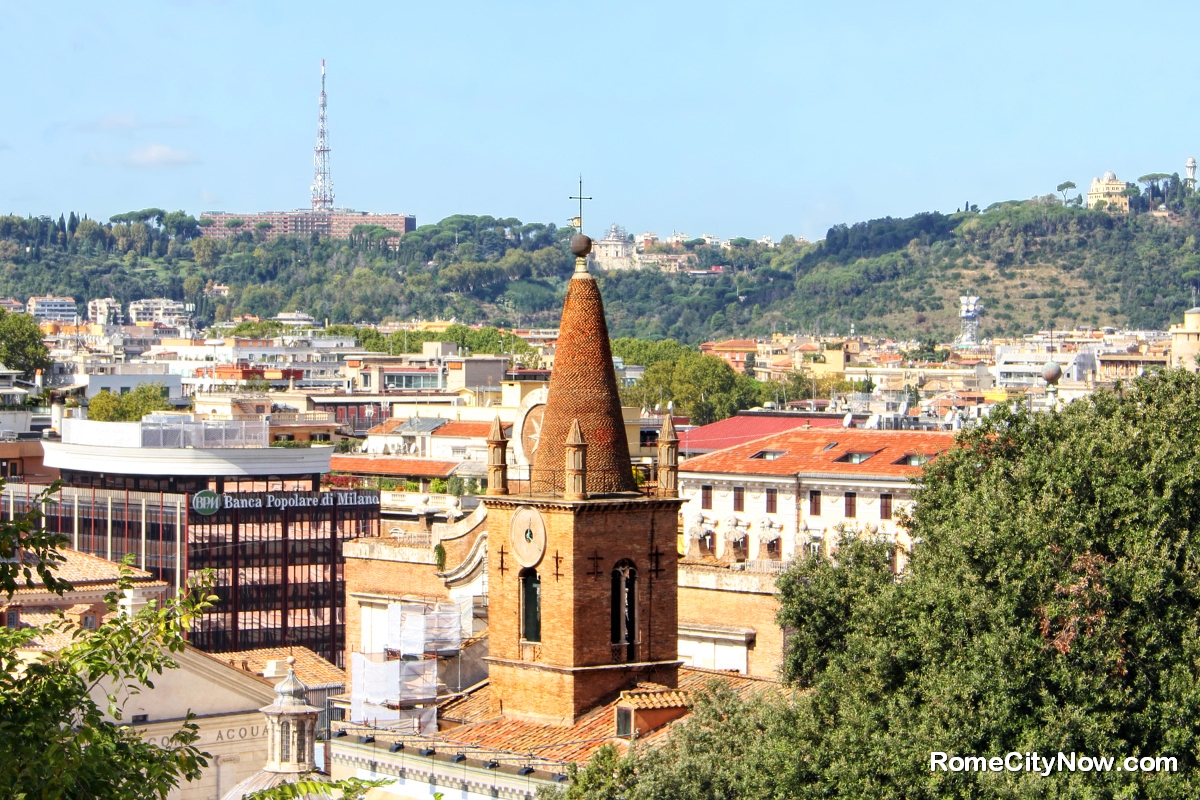 Hotels near Terrazza del Pincio, Rome
Via della Fontanella 15 - Hotel Valadier 4*
Via del Corso 4 - Tridente Suites 4*
Via Del Babuino 9 - Rocco Forte Hotel De Russie 5*
Piazzale Flaminio 9 - Relais Piazza Del Popolo 5*
Via del Babuino 70 - Piazza di Spagna Comfort Rooms 4*
Via del Babuino 55 - Canova Rooms in Spanish Steps 4*
Via del Babuino 48 - Piazza Di Spagna Fantastic Apartment 4*
Via del Babuino 56 - Babuino 4*
Via del Babuino 151 - Baboon Room
Via del Babuino 56 - Relais56
Via Flaminia 21 - Popolo & Flaminio Rooms 4*
Via Flaminia 36 - Piazza del Popolo sweet rooms 4*
Via Giandomenico Romagnosi 1 - Residenza Flaminio Gaio 4*
Map of city + hotels and apartments
Prices in Rome
Share This
---