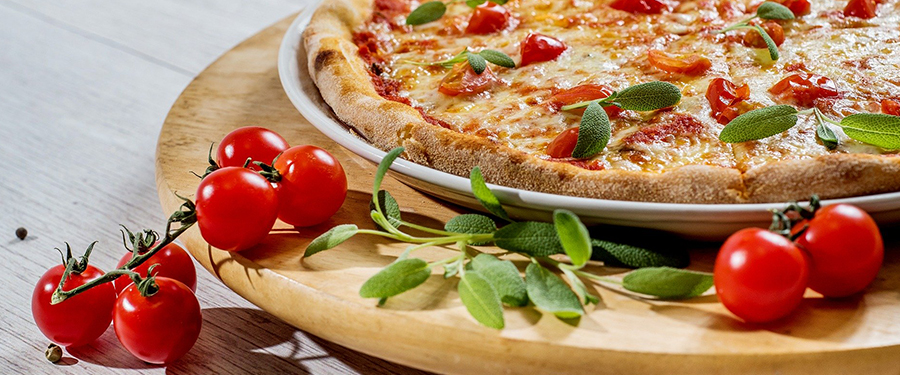 What should you try from Roman dishes and drinks?
Attractions of the Italian capital are not the only thing that deserves the attention of guests of this city. Every tourist visiting Rome should definitely enjoy local dishes and drinks - this article must be read Where to Eat in Rome Roman cuisine is part of the culture of this delightful city.
The best dishes of the Italian capital
The residents of Rome for many centuries loved to enjoy delicious dishes prepared according to original recipes. This tradition has survived to the present day. Local chefs prepare delicious dishes, and they are happy to treat both local residents and guests of the capital with them. Among the most popular dishes are:
1. Saltimbocca. This dish is cooked on the basis of veal, which is marinated with salt and spices. A few sage leaves and a piece of Parma ham are placed on each pickled veal slice. Once all the ingredients are stacked, the slice is rolled and dipped in flour. A mixture of white wine and olive oil is used as deep-fry.
2. Bucatini all'amatriciana certainly deserves the attention of guests of Eternal city. It is pasta, the perfect complement to which is pork belly, stewed in wine with red onions, herbs, tomatoes, and spices. The finished dish sprinkle with grated Parmesan and finely chopped Basil.
3. Abbacchio scottadito. This classic dish is cooked from a rack of lamb, which is fried on the grill. The meat is seasoned with aromatic Italian spices and served with fresh or grilled vegetables.
4. Gnocchi alla Romana. It is ideal for vegetarians. These are potato and cheese dumplings served with Bechamel sauce. The dish is flavorful and nutritious. It can be used as an appetizer to wine or a side dish to meat dishes.
5. Cacio е Pepe. Spaghetti is the basis of this dish, which is traditional for Italian Capital. Despite the minimalism of Casio e Pepe, it is very tasty and fragrant. It consists of spaghetti sprinkled with sheep cheese and spices.
Pizza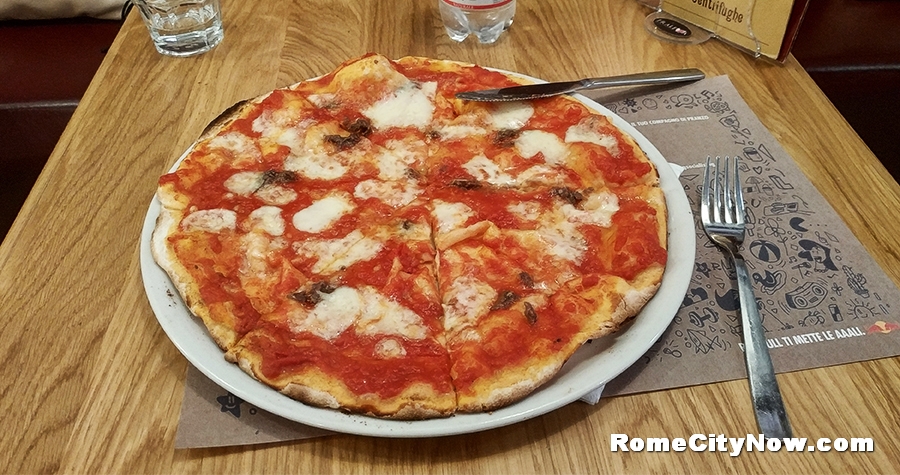 Prices in Rome at restaurants - two persons
Budget lunch in a restaurant - two persons is €15-25
Lunch in a restaurant - two persons is €30-50
Dinner in a restaurant - two persons is €50-100
Piazza to go €3-4 (1 slice)
Piazza + juice €12-20
Pasta + juice €14-18
What drinks are worth trying in Rome?
Italian traditional drinks are known all over the world. That is why tourists visiting the Italian capital, seek to enjoy not only its historical and culinary masterpieces, but also want to taste local drinks. Below are the drinks that are definitely worth trying in Rome:
1. Alcoholic beverage. There is a wide variety of alcoholic beverages in Rome. Each drink has an original taste and unique aroma. Among the most popular are:
1.1. Wine. This drink has become a symbol of Italy. Today, there is a huge variety of wines not only in the Italian capital but throughout the country. Undoubtedly, this drink will be a pleasant addition to the dishes of Roman cuisine.
1.2. Grappa. It is a strong liqueur made from grapes. Nuts, berries, and herbs sometimes act as additional ingredients in its manufacture. Romans prefer to drink Grappa after heavy meals to speed up the process of digestion.
1.3. Vermouth. It's a fortified drink. Various spices are used as flavorings in its manufacture. Vermouth is the basis for the preparation of different cocktails.
2. Soft drink. This group of drinks is no less diverse than alcohol-containing beverage. Despite the fact that the Romans use large quantities of mineral water, you can also find other non-alcoholic drinks in the Eternal city. Among them are:
2.1. Crodino. This drink is used by the locals as an aperitif. Cloves, cardamom, and nutmeg are part of the drink. The recipe for its production is kept a strict secret.
2.2. Coffee. This drink is very popular among the Romans. Here it is drunk not only for Breakfast but also throughout the day. A wide variety of varieties of coffee are prepared in Rome, among which the most popular is espresso, cappuccino, latte, and others.
2.3. Juices. Despite the fact that juices are not a symbol of Italy, as, for example, wine, but this drink is very popular in Rome. Among them are Succo di Frutta, Succo di Frutta da concentrate and Bevanda analcolica a base di Frutta.
Map of city + hotels and apartments
Restaurants, cafes, and bars in Rome
There are numerous restaurants, cafes, and bars in Rome. They differ in the dishes included in the menu and the price category. Among the inexpensive institutions can be called:
Sant'eustachio bar offers fresh pastries and delicious coffee. Piazza di S. Eustachio, 82,
Cafe Pompi Tiramisù. Here you will find a wide variety of tiramisu dessert at affordable prices. Located at Via della Croce, 82.
Ristorante La Scaletta offers visitors quality Roman dishes from a fixed menu – lunch costs €10 and dinner – €14. Located at Piazza della Scala, 58/61.
Birreria Marconi offers visitors quality beer, pizza and great menu. Located at Via di Santa Prassede, 9c,. Checked by RomeCityNow.com.
Bufera Caffe is budget cafe, offers visitors quality cappuccino, pizza. Located at Via Merulana, 267, nearby Piazza di Santa Maria Maggiore
Birreria Marconi, Restaurant & Pub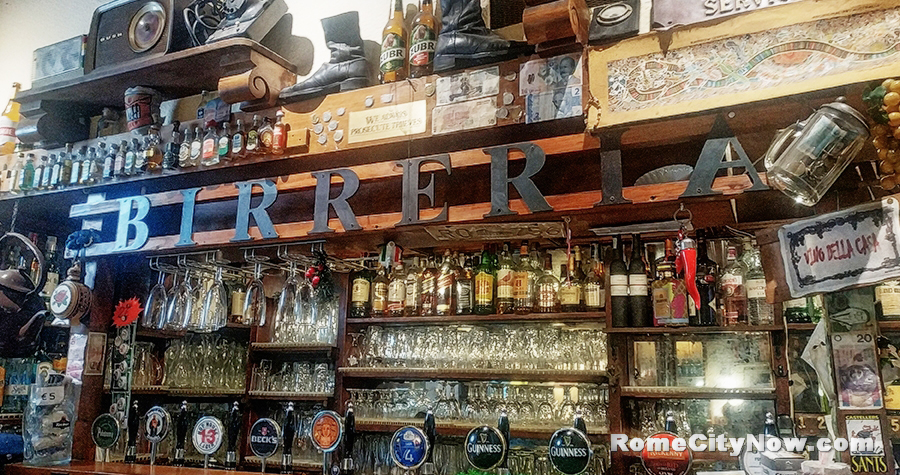 Among the elite and expensive restaurants in Rome are:
Mirabelle. The most delicious Roman dishes are cooked in this restaurant. Its interior deserves special attention. Located at Via di Porta Pinciana, 14.
Terrazza Borromini. The restaurant is located on the roof of the Church in Piazza Navona. Only traditional dishes are served here. Located at Via di Santa Maria dell'Anima, 30A,.
Casa Coppelle. The restaurant is located in one of the Central squares of Rome. It serves Italian and French cuisine. Located at Piazza delle Coppelle, 49.

Rome's best Cappuccino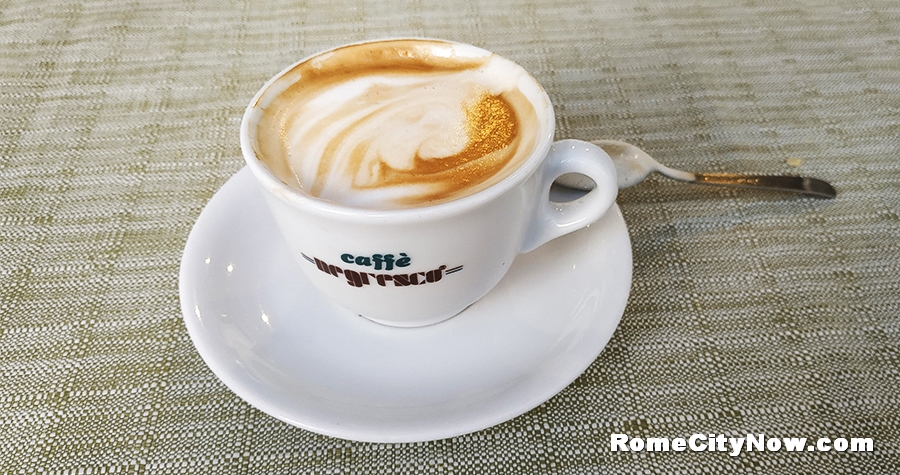 Prices in Rome
Wine Shops in Rome
Hotels near Colosseum
Most popular restaurants in Rome
We wish you bon appetit!
Share This
---