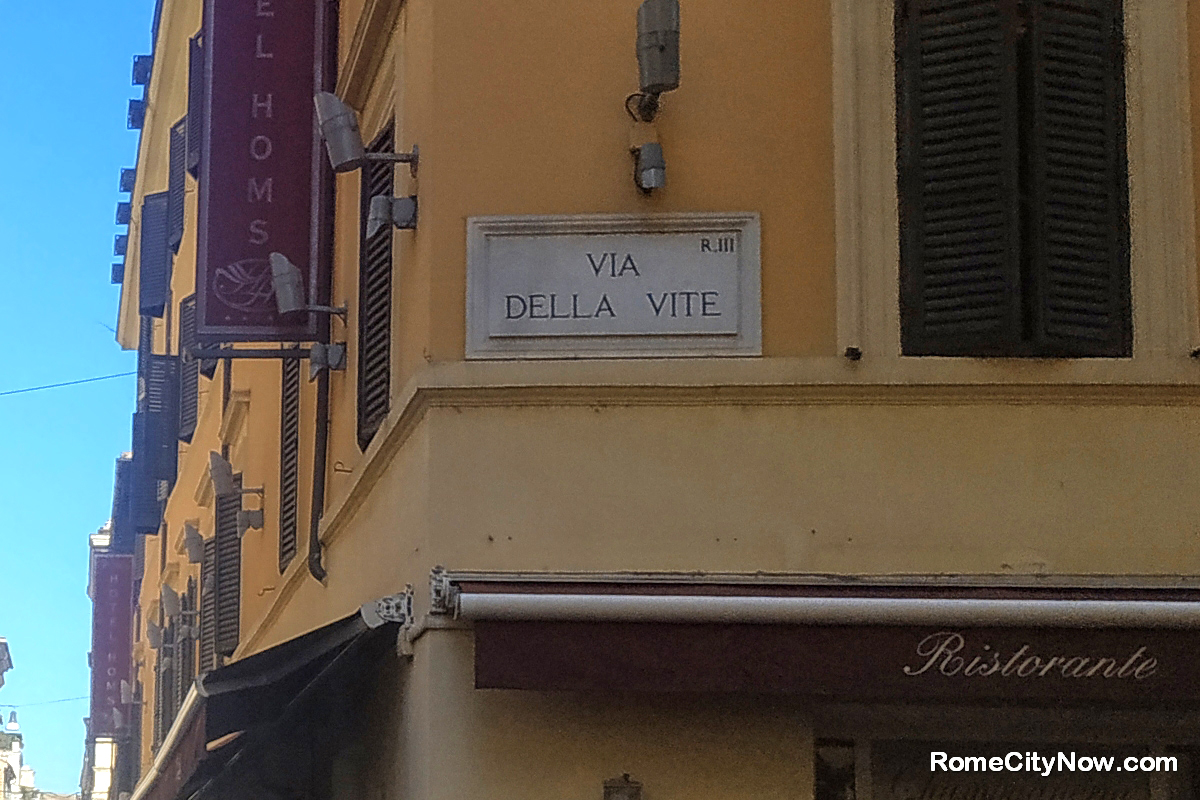 Via della Vite in Rome
Via della Vite - street in the historic center of Rome. In 1593, a route was laid through Via della Vite. The street began to transform when Sixtus V traced a new area between the ?Quirinalll and the Church of Trinità dei Monti. In the seventeenth century, the palace of the famous Venetian family Ottoboni was built. The palace was once connected to the opposite Palazzo Fiano, through the arch of Portugal, this is on the other side of Via del Corso.
Here is an iconic bookstore, founded in 1953 as INTERBOOK by Englishman Patrick Searle, the original location was in the center of Rome, exactly on Via Firenze at the corner of Via Nazionale, now located on Via della Vite 102
Now this is one of the most popular streets among tourists, from here you can go to the obelisk Colonna dell'Immacolata Concezione, and literally within walking distance of the famous square Piazza di Spagna.
Supermercato Carrefour Express located on Via della Vite 54/56.
Via della Vite in Rome
Via della Vite 7 - Ottoboni Flats 4*
Via della Vite 54 - Spagna Dream Suites 3*
Via della Vite 27 - Thebestinrome Vite 4*
Via della Vite 27 - Unicum Vite 4*
Via della Vite 13 - Hotel 55 Fifty-Five - Maison d'Art Collection 4*
Via della Vite 90 - Piazza di Spagna Rome Apartments 3*
Map of city + hotels and apartments
Prices in Rome
Share This
---