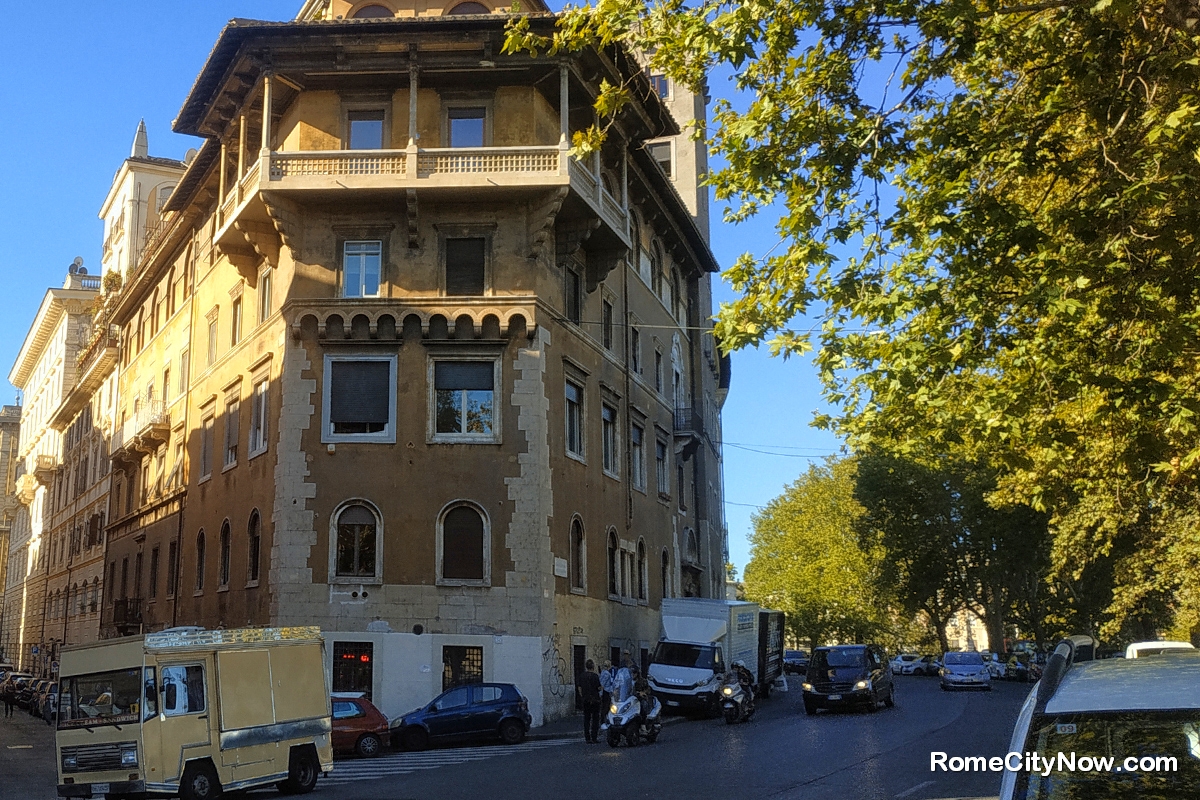 Lungotevere in Rome
Lungotevere is a boulevard or boulevard that runs along the Tiber River in Rome city, built by demolishing pre-existing buildings on the banks of the river itself, the embankments of which were limited by the construction of the bank. The embankment adjoins the famous riones of Rome, like: colorful Trastevere, ancient Borgo, Ponte.
The embankments were built mainly to eliminate and suppress the floods of the Tiber. On July 6, 1875, a law was passed, which marked the beginning of the demolition of buildings on the bank with the corresponding construction of avenues along the river, and the erection of massive walls and bringing the width of the channel to 100 meters. Many historically significant buildings, structures and churches were demolished for construction: among them Palazzo Altoviti, Sant'Anna dei Bresciani, Ripetta harbor, Cestia bridge, Teatro Apollo in Tor di Nona, Ponte Rotto. Ponte Sant'Angelo, has also been expanded with two arches added.
Work began in 1876 and ended in 1926; on this occasion, several bridges were built that connected the two banks of the Tiber. The Lungoteveri were designed by the engineer Raffaele Canevari, it was inspired by the Parisian embankment model.
List of the Lungotevere
Lungotevere delle Navi, Lungotevere Arnaldo da Brescia, Lungotevere in Augusta, Lungotevere Marzio, Lungotevere dei Vallati, Lungotevere Dante, Lungotevere in Sassia, Lungotevere Della Vittoria, Lungotevere Castello, Lungotevere Prati, Lungotevere degli Inventori Lungotevere Flaminio, Lungotevere Salvo D'Acquisto, Lungotevere Vaticano, Lungotevere Maresciallo Diaz, Lungotevere Raffaello Sanzio, Lungotevere degli Altoviti and others.
Accommodations in Lungotevere area, Rome
Secret Rhome 3*
Corso Vittorio 308 4*
Rome River Inn 4*
Boutique Hotel Atelier '800 2*
Residenza Il Duca3*
Relais Giulia 4*
Hotel Indigo Rome - St. George 5*
Residenza Gonfalone 4*
Maison Giulia 3*
Hotel Residenza In Farnese 4*
Gonfalone 6 5*
Guest House Al Conservatorio 4*
Hotel De' Ricci - Small Luxury Hotels of the World 4*
Palazzo Pamphili Lecca di Guevara 4*
Residenza Il Giglio 3*
Hotel Ponte Sisto 4*
Jb Relais Luxury 4*
Hotel Monte Cenci 4*
Il Tempio Della Capitale 3*
Lea Luxury Rooms 4*
HT6 Hotel Roma 4*
La Gensola In Trastevere 4*
Trastevere Royal Suite Trilussa 4*

Lungotevere, Rome
Hotels & Apartments on the map in Rome
Prices in Rome
Best Luxury hotels in Rome
Best Family rooms hotels in Rome
Best Rooftop hotels in Rome
Share This
---