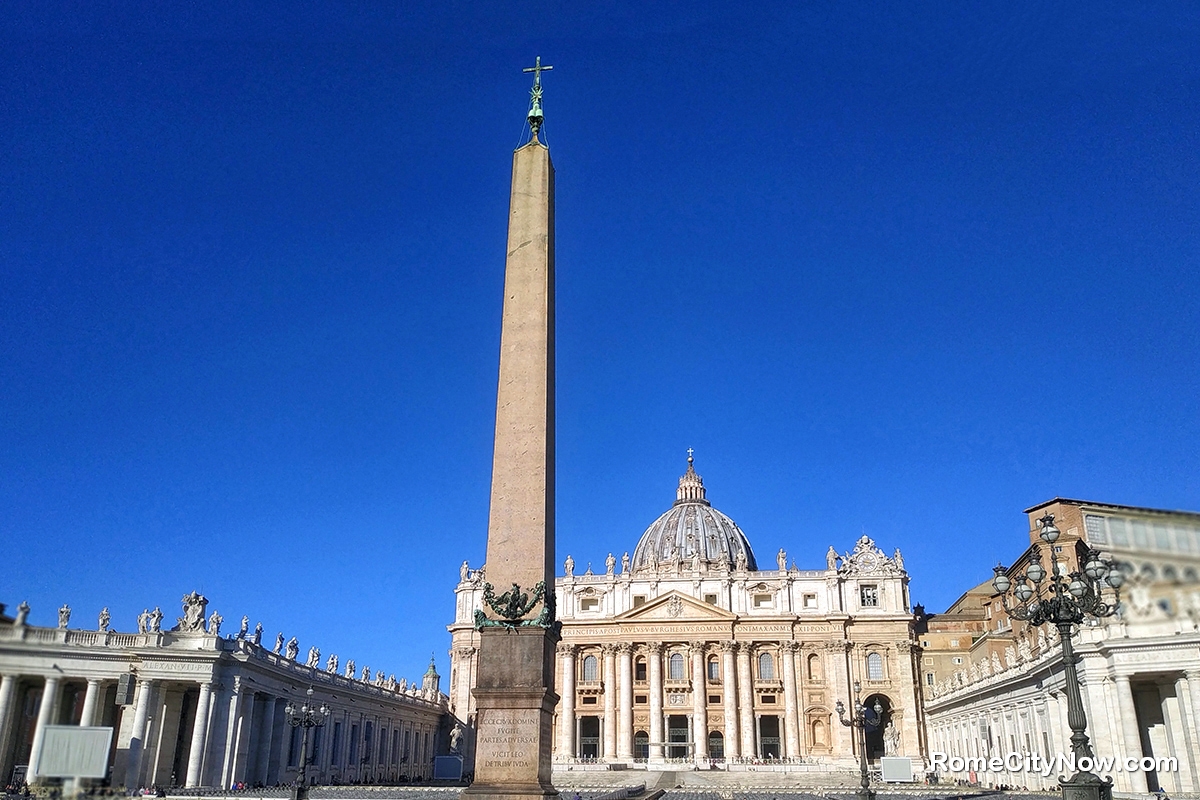 Obelisco Piazza San Pietro Città del Vaticano
Obelisco Piazza San Pietro Città del Vaticano is one of the thirteen ancient obelisks in Rome, located in Vatican, on St. Peter's Square in front of St Peter's Basilica, between the fountains of the Fontane di piazza San Pietro.
Made of red granite, the obelisk rises to a height of 25.3 meters, the base consists of four bronze lions by Prospero Antici, and the weight of the obelisk is estimated at 322 tons
The obelisk was erected at the direction of Pope Sixtus V in the summer of 1586 under the direction of the architect Domenico Fontana and took four months, 900 people, 75 horses and 40 winches: it was the first of the obelisks to be erected in the modern era.
The inscription reads: "ECCE CRUX DOMINI - FVGITE - PARTES ADVERSAE - VICIT LEO DE TRIBV IVDA", that is, "Behold the cross of the Lord, flee your opponents, the lion of the tribe of Judah conquers."

Obelisco Piazza San Pietro Città del Vaticano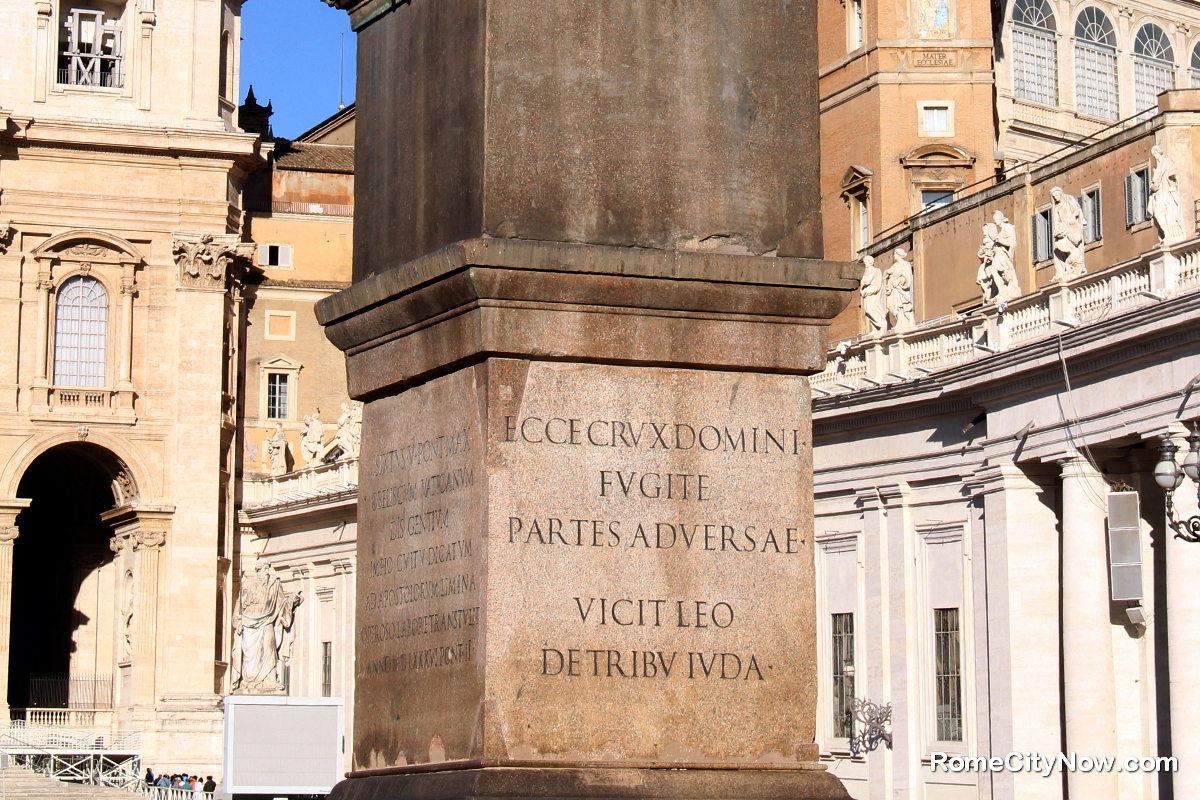 Map of city + hotels and apartments
Prices in Rome
Share This
---