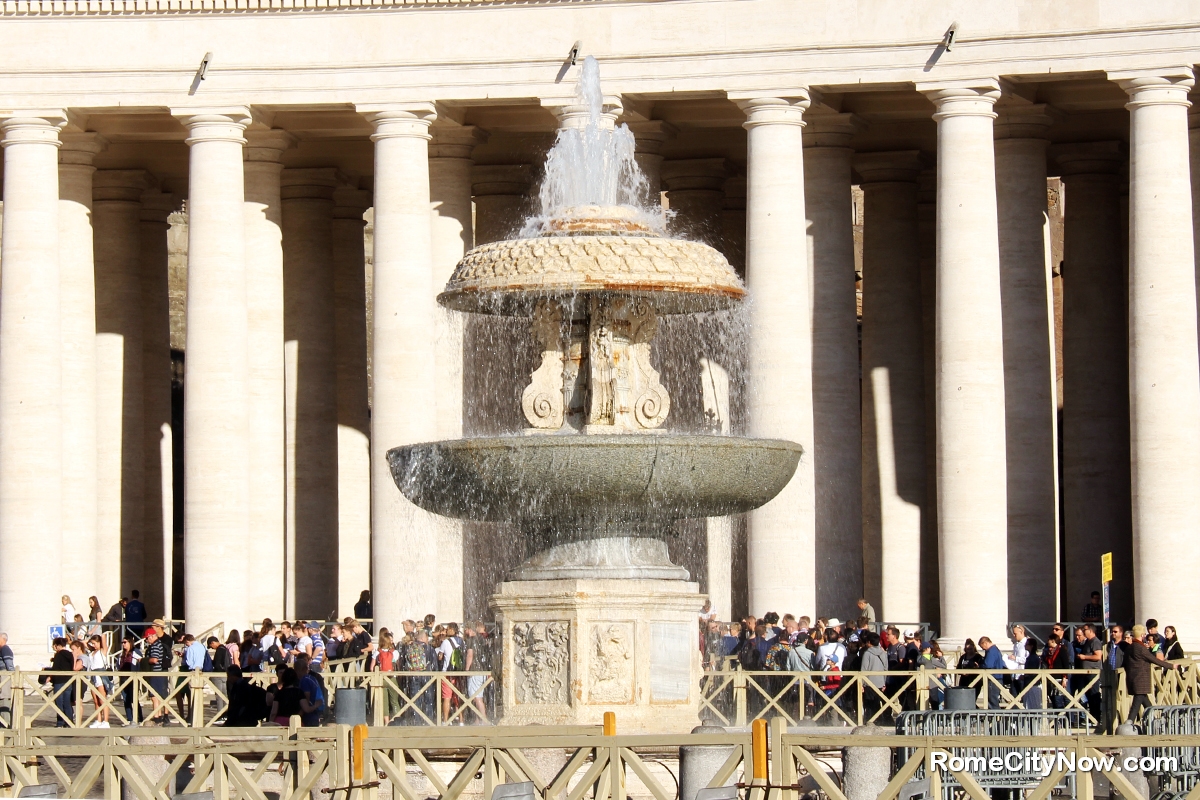 Fountains in St. Peter's Square
Fontane di piazza San Pietro, the twin fountains in St. Peter's Square are located in the Vatican, the same name as the square, the fountains are located on the major axis of the elliptical square in line with the Egyptian obelisk Obelisco Piazza San Pietro Città del Vaticano in the center.
n the early seventeenth century, the areas to the right of the Tiber River were poorly supplied with water, and the water supply in the Trastevere, Vatican and Borgo areas was one of the first problems faced by the newly elected Pope Paul V. The pontiff's aim was to have a large supply of running water for the gardens of his residence in the Vatican, Rome agreed to contribute to the restoration. Trajan's aqueduct, which, receiving water from Lake Bracciano, would provide water autonomy for the regions to the right of the river. Work began in 1608, in 1610 the main project "Aqua Paola" was completed, this should feed the fountains of the Vatican In the ancient square in front of the Constantine Basilica of St. Peter, already in 1490 on the right (looking at the basilica) there was a decentralized fountain, fed with water from the springs from the same Vatican hill, directed into pipes about 1000 years old.
On June 28, 1677, a second fountain was opened on the south side of the square, identical to the first, except for the papal coat of arms (Pope Clement X instead of Paul V) and decorative elements, was located symmetrically to the first fountain in front of St Peter's Basilica.

Hotels near Vatican
Via Della Conciliazione 15 - St. Peter' Six Rooms & Suites 4*
Via di Porta Cavalleggeri 107 - St Peter's View 4*
Via della Conciliazione 51 - Palazzo Cardinal Cesi 4*
Map of city + hotels and apartments
Prices in Rome
Share This
---