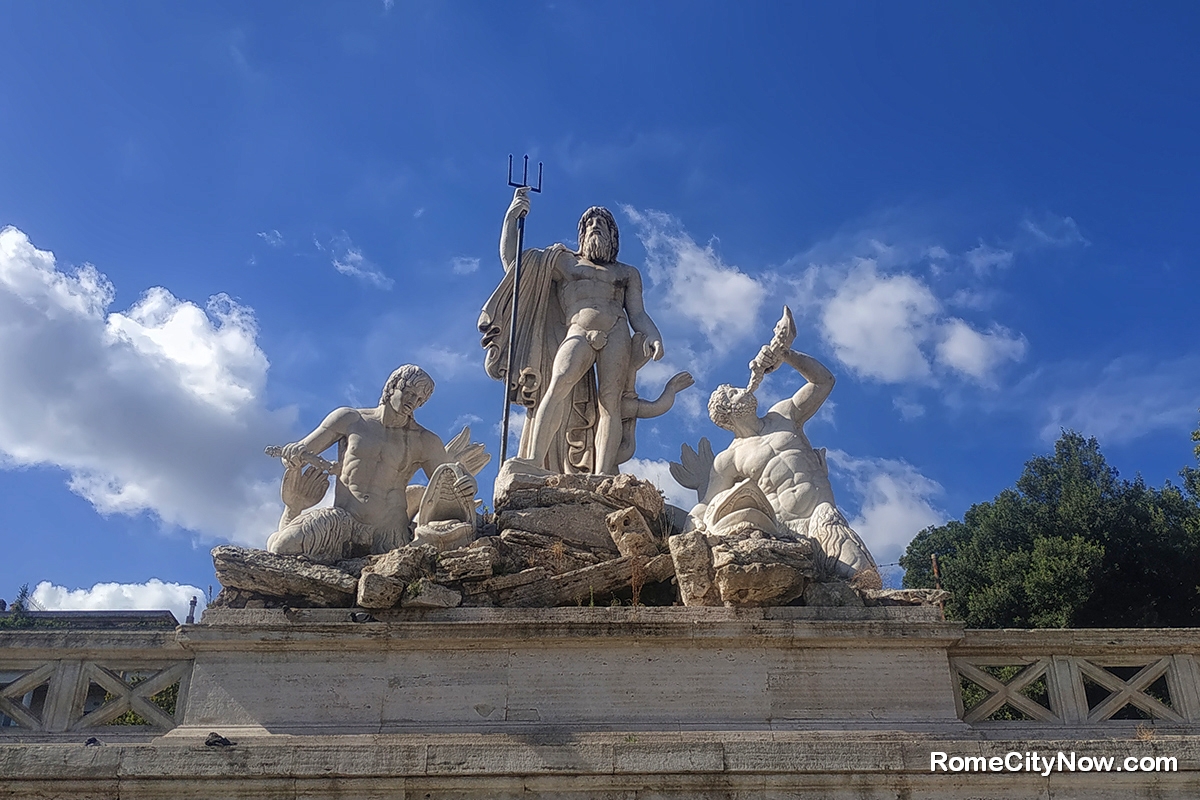 Fountain of Neptune on Piazza del Popolo
Fontana del Nettuno - a monumental fountain located in Piazza del Popolo in Rome. It was built in 1822-1823 at the end of the newly built aqueduct Acqua Vergine Nuovo1. These fountains are the work of a sculpture by Giovanni Ceccarini. The Neptune Fountain is located on the western side of the square and depicts Neptune with its trident, accompanied by two newts, decorated in a neoclassical style, sculpture look at one of 13 ancient Roman obelisks Obelisco Flaminio.
The fountain is also clearly visible from beautiful Pincio Hill, from a panoramic place Terrazza del Pincio. There are churches nearby, Santa Maria del Popolo, Chiesa Santa Maria dei Miracoli, Basilica Santa Maria in Montesanto.
This fountain should not be confused with the Fontana del Nettuno in the Piazza Navona.

Accommodations near Fountain of Neptune in Rome
Via della Fontanella 15 - Hotel Valadier 4*
Via di Ripetta 12 - Ripetta Luxury Del Corso 4*
Via del Corso 4 - Tridente Suites 4*
Piazzale Flaminio 9 - Casa Montani 4*
Via dell'Oca 45 - Abbituè Apartment 4*
Via Del Babuino 9 - Rocco Forte Hotel De Russie 5*
Via Di Ripetta 2 - Ripetta Palace 3*
Piazzale Flaminio 9 - Relais Piazza Del Popolo 5*
Via Maria Adelaide 12 - DA ME Suites 4*
Via Flaminia 21 - Popolo & Flaminio Rooms 4*
Via Flaminia 36 - Piazza del Popolo sweet rooms 4*
Via Giandomenico Romagnosi 1 - Residenza Flaminio Gaio 4*

Map of city + hotels and apartments
Prices in Rome
Share This
---