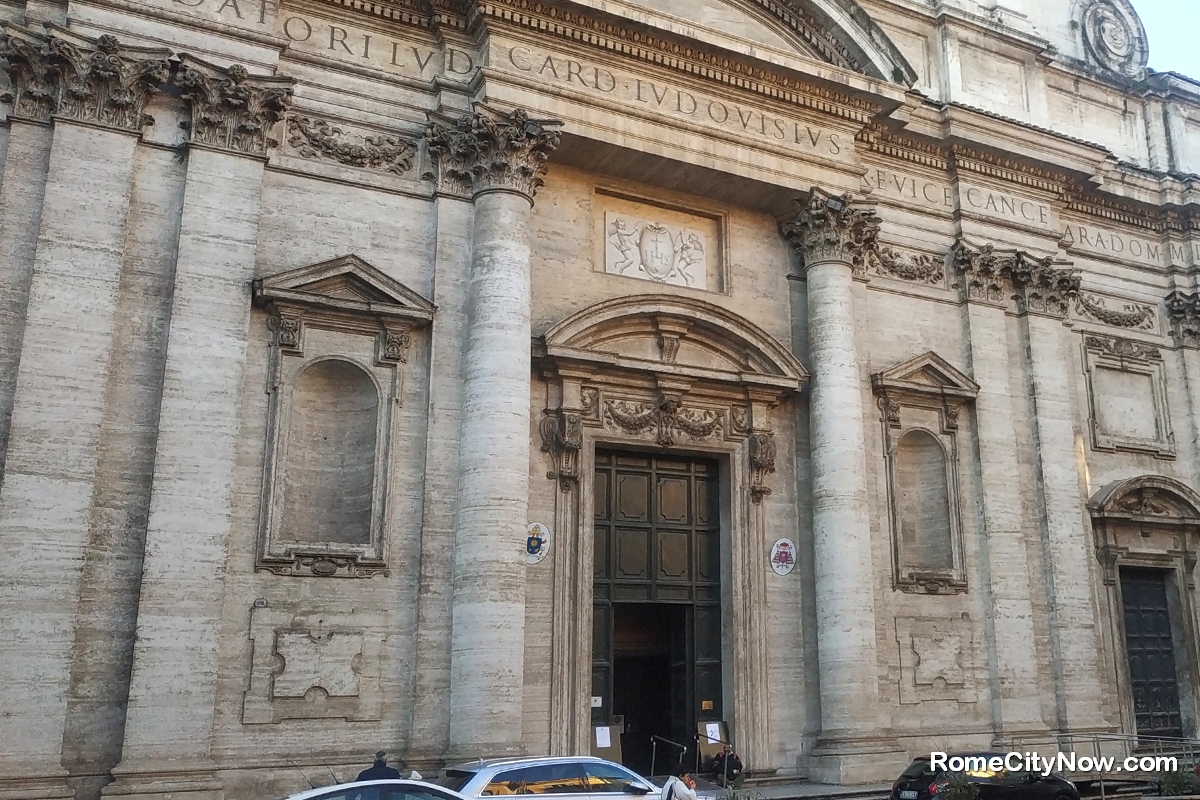 Sant'Ignazio, Rome
Sant'Ignazio - Baroque church of the Jesuit order in rione of Campo Marzio, in historical Rome, located at Via del Caravita 8a, dedicated to Ignatius Loyola, founder of the Jesuit order, canonized in 1622, the church was built in 1626. An outstanding monument of history and architecture. The church is located in the square of St. Ignatius, this is the former Champ de Mars in the historical center, not far from the Pantheon. Since 1650, Alessandro Algardi's cultural group, depicting greatness and religion, is located on the western wall of the nave.
On the right side is chutch Oratorio San Francesco Saverio del Caravita
A few steps away is one of the oldest restaurant in historical centre, Antica Trattoria Due Colonne founded in 1821, located at Via del Seminario 122. Opposite the church is famous pizzeria Da Sabatino, opened in the early of 1900's, located at Piazza S. Ignazio 169.
Another one italian old restaurant called Ristorante Il Falchetto, working since 1916, located at Via dei Montecatini 12.
Accommodations near Piazza del Popolo in Rome
Via della Fontanella 15 - Hotel Valadier 4*
Via di Ripetta 12 - Ripetta Luxury Del Corso 4*
Via del Corso 4 - Tridente Suites 4*
Via Del Babuino 9 - Rocco Forte Hotel De Russie 5*
Via Di Ripetta 2 - Ripetta Palace 3*
Piazzale Flaminio 9 - Relais Piazza Del Popolo 5*
Via Maria Adelaide 12 - DA ME Suites 4*
Via Flaminia 21 - Popolo & Flaminio Rooms 4*
Via Flaminia 36 - Piazza del Popolo sweet rooms 4*
Via Giandomenico Romagnosi 1 - Residenza Flaminio Gaio 4*
Map of city + hotels and apartments
Prices in Rome
Share This
---