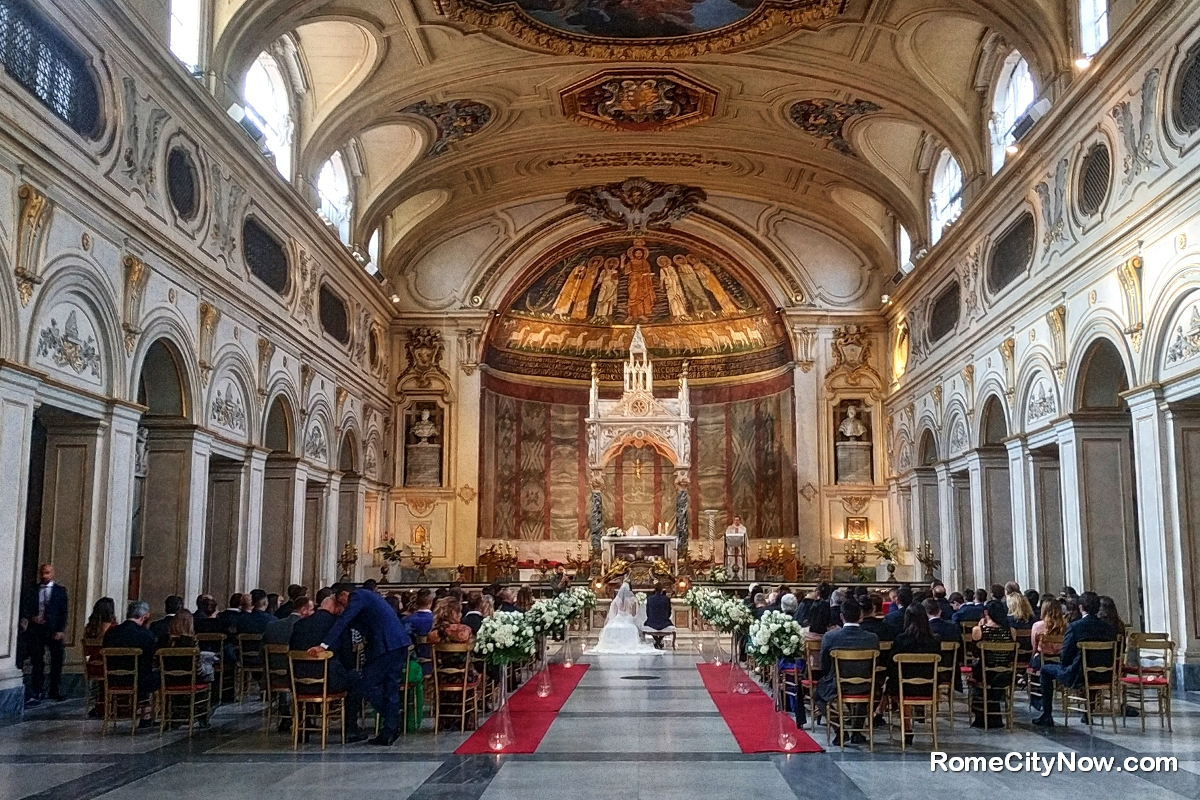 Basilica di Santa Cecilia in Trastevere
Santa Cecilia in Trastevere - is a 5th-century church in Rome, in the rione of Trastevere, located on Piazza di Santa Cecilia 22, Probably the first church here was founded in the 3rd century by Pope Urban I. The church was dedicated to a young Roman woman, Cecilia, who is said to have been martyred under the Roman emperor Marcus Aurelius in 222-235. A community of Benedictine nuns lived in a monastery near Santa Cecilia and ruled over the basilica since 1527.
Pope Paschal I rebuilt the church in 822 and transferred the relics of Saint Cecilia here from the catacombs of Saint Calixtus. There were also other restorations in the 18th century.
In 1725, Ferdinando Fuga made the façade of the church, an inner courtyard decorated with ancient mosaics, columns and cantars.
A stone's throw you can also enjoy in a classic tavern with a rustic interior, resraurant Ristorante Da Meo Patacca working since 1959, located at Piazza dei Mercanti 30.

Hotels near Santa Cecilia in Trastevere
Via dei Genovesi 31 - Scent Of Trastevere 3*
Via dei Salumi 35 - Magia in Trastevere 4*
Via dei Salumi 32 - Tolomeo B&B 4*
Via in Piscinula 34 - NL Trastevere 4*
Map of city + hotels and apartments
Prices in Rome
Book the Luxury hotels in Rome
Book the Family hotels in Rome
Book the Budget hotels in Rome
Share This
---